As we make our way through March 2020, we can find ourselves submersed in midterms, binge-watching Love Is Blind or looking to pick up some light reading. If the latter option seems most in your niche and you simultaneously have a passion for fashion and entertainment, here are the top five March 2020 fashion issues on stands all month: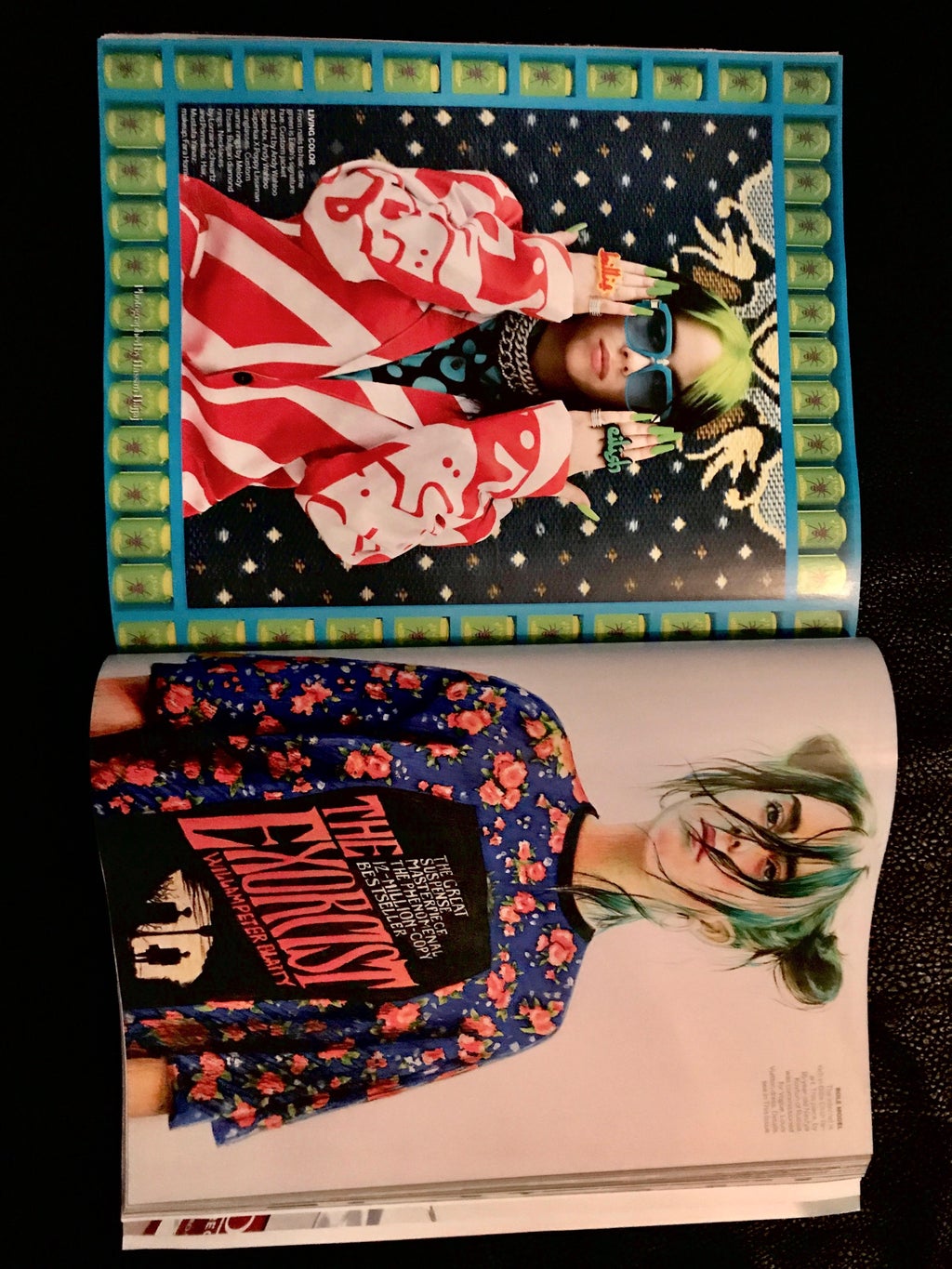 Vogue's March 2020 issue features Billie Eilish on the cover rocking her signature bright green root and black hair. This issue is being sold with four various covers that feature different pictures of Eilish but are all headlined "Spring Awakening." In this issue, aside from the essential high-end advertisements and fashion inspo spreads, Eilish gets candid with Vogue about labels, life at her childhood home with family and making music with her brother. Her ability to be open and vulnerable about the idea of reinvention and mental health is what makes her so appealing to so many. One specific element of the interview is that she is "breaking the rules of pop." However, Eilish questions the idea of "the rule" in general. This interview is in tandem with a series of fashion editorial photos of Billie Eilish on set.
Harper's Bazaar's March 2020 issue features none other than America's favorite billionaire, Kylie Jenner! The issue features a series of trends in fashion and beauty, lookbook spreads and other editorial shoots. However, in Harper's Bazaar's "Big Fashion Issue," we get a particular focus on the life of Kylie. Unlike her many television shows, we get to see her business life. The article/spread is meant to display how Jenner is "having her cake and eating it too," with high fashion images of Kylie in full glam and surrounded by desserts, while in her full-functioning office space. Jenner talks all things Kylie Cosmetics (from office space to the creative process) and what it was like growing up in the lens of reality television. We also get to read anecdotes from Kris and Kendall Jenner on their life and the business.
Elle's March 2020 issue features ½ of 2020's favorite couple, Mrs. Hailey Bieber. In this issue, Bieber gets very real about all elements of her life, not just being a newlywed. She talks about life growing up, being half Brazilian (on her mom's side) and having an actor for a father, Stephen Baldwin (who was one of the brothers of the Baldwin acting brothers). Through this growing up period, she talks about moving to New York with her sister at 17 and stressed her constant desire for independence. Like anyone that age, she had several passions and she had somewhat stumbled into modeling, which clearly stuck. Of course, then Bieber gets into married life. She explains her journey with Justin Bieber to have been intense in the beginning, but it made them stronger. Being by his side through his illness, early on in their marriage, definitely showed Hailey what it meant to be with someone through sickness and health. She also talks about other elements of her life from her famous Off-White wedding dress, designed by Virgil Abloh, to her take on politics and religion.
Cosmopolitan's March 2020 issue features the not-so-girl-next-door, Lucy Hale. In this issue, we can learn about which zodiac sign is the best at sex, see shirtless photos of Pilot Pete and learn ways to scam your boss, all mentioned on the cover. But the real page-turner is, of course, learning about Lucy Hale's secret life. As discussed in the interview, Hale does have this "it girl" stigma to her name. She is very relatable on screen and her roles sometimes border on typecasting. However, Hale is so much more than the characters she plays. She talks about how she has a more freed, rebellious side to her from impulsive tattoos and piercings to simply "not giving a f*ck," as she so honestly puts it. She is very self-aware in the roles she plays but she is also not afraid of distinguishing who she plays from who she is. Hale doesn't like to conform to stereotypes in her personal life as she stresses the importance of doing things for herself and not for the people around her.
Marie Claire's March 2020 issue features actress Emily Blunt. In this issue, as mentioned on the cover, she has a "surprising trait that made her a star." In this interview, Blunt gets particularly candid about growing up with a stutter. Although this is not an uncommon characteristic, especially in early ages, Blunt talks about her unique perspective and how she carries it with her wherever she goes. The interview itself is conducted by the son of former Marie Claire Editor-in-Chief Anne Fulenwider, Sammy Blatstein. 11-year-old Sammy, like Blunt, struggles with a stutter. In this conversation, they share experiences in growing up with a stutter, their involvement with the American Institute for Stuttering (AIS) and Blunt shares how it has shaped her acting career. She explained to Blatstein that with a stutter, you are able to become a really good listener and absorb the world in a different way, which is exactly what Blunt has done in her exceptional acting career.
Want to see more HCFSU? Be sure to like us on Facebook and follow us on Instagram, Twitter and Pinterest!