#TimesUpBiden Is Trending
For years pictures of Joe Biden standing too close to women have circulated the internet. This sparked controversy last year when multiple women came forward stating the former Vice President kissed or touched them inappropriately. Biden issued a statement responding to these accusations by saying that, "social norms have begun to change," and that he would be more respectful and aware of boundaries.
For some women as well as the mainstream media, this apology was enough. But for Tara Reade, a former Biden staffer in 1993, her experience was more than a breach of unclear boundaries. For her, it was sexual assault.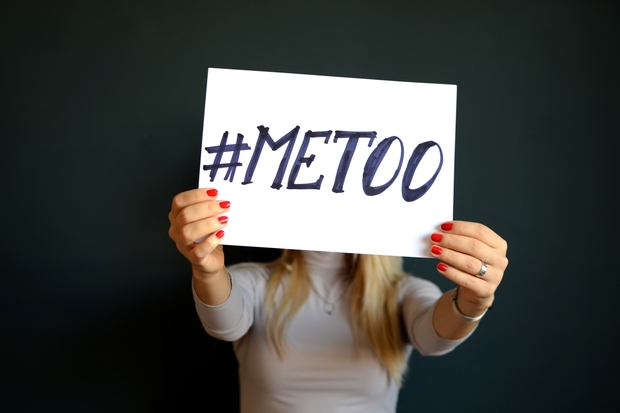 In an interview with Katie Halper, Reade recalls Biden pushing her against a wall and penetrating her with his fingers without her consent. Reade said she was terrified and pulled away. She remembers Biden being angry and saying, "Come on, man. I heard you like me…You're nothing to me. You're nothing," and walked away. Reade states those words affected her "almost more than the assault" due to the amount of respect she had for Biden at the time.
After this incident occurred, Reade spoke with her mother who convinced her to file a sexual harassment claim with the police. She never received a response. Reade had also met with multiple supervisors at her office who ended up telling her that she dressed too "provocatively" and to "keep your head down and do as you're told if you want to last here."
Reade soon quit her job with Biden and began to look for work elsewhere. She hadn't spoken of her experience with Biden up until last year when multiple other women began to share their own stories. Reade went to multiple mainstream media sources such as CNN and MSNBC to tell her story but was left ignored.
This pushed Reade towards a hunt for an organization she felt would work with women. She also stated she wanted to have a "deeper conversation about harassment in the workplace to go up against powerful men" and went to the Time's Up Legal Defense Fund this January.
Multiple emails between the two took place, and Reade was struggling to find an attorney through the organization. She claims she was told the fund could not support her because Joe Biden was actively running for federal office and that "pursuing a case could jeopardize the fund's nonprofit status.
Additionally, while Reade was exchanging emails with Time's Up, The Intercept released an article that left Reade surprised. Ryan Grim, an investigative journalist, revealed in his article that the numerous emails between Reade and Time's Up were connected to Anita Dunn who had previously worked for Harvey Weinstein. Dunn had helped Weinstein keep multiple women that came forward against him silent and is also currently a top advisor to Biden's presidential campaign.
Currently, #IBelieveTara and #TimesUpBiden are trending on Twitter with the hopes of bringing more awareness to this situation. There hasn't been an official response to this specific situation from the Biden campaign.
Want to see more HCFSU? Be sure to like us on Facebook and follow us on Instagram, Twitter and Pinterest!