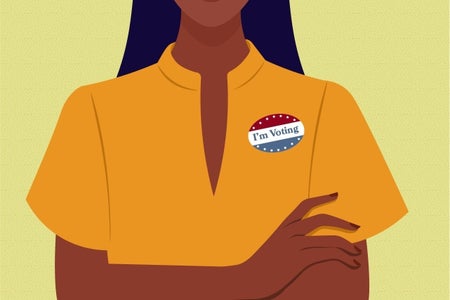 The Third Black Female Student Body President at FSU Has Been Elected
As we begin to celebrate Women's History Month, the world has witnessed women achieve a new and heightened sense of empowerment to remember the powers and capabilities that they possess.
President-elect Nastassia Janvier will become the third Black, female president of the Student Government Association at Florida State University. A university ranked 20 among national public universities in the U.S. News & World Report. Throughout Nastassia's campaign, she spoke to the impact that individuals like her mother, sisters, and the women who came before her made on her ultimate decision to take on the role.
She has raised the bar of leadership not just at Florida State University but around the world. Without further ado, let's find out more about your new Student Body President, through her lens, in an exclusive interview.
Her Campus (HC): Introduce yourself!
Nastassia Janvier (NJ): My name is Nastassia Janvier, I like to go by Tazzy because it's a childhood nickname, a lot of people don't know that my mom actually gave me that nickname when I was very young. She passed away when I was one year old. So, I always start with that as the context for the story of my life because without that being my lived experience, I don't know who I would be today. I was originally born in Port-Au-Prince, Haiti and raised in Miramar, Florida.
HC: How did you get involved with leadership?
NJ: I started to get involved at a really young age. When I went to high school, I joined drama and theater and that experience bolstered my confidence, who I was as a woman and it allowed me to feel so many emotions. Once I came to FSU, I got really involved in the Tallahassee community. I started with the NAACP doing press and publicity, doing graphics and mobilizing with visual arts. The organization taught me about the importance of activism, community, on the groundwork that happens every single day. I ended up transitioning to a lot of other sections at the university. I went on to be a recruiter for the athletics department. When I got into athletics, I was like how do we recruit Black and Brown students and how do they get access to opportunities without being treated like a player, because they were more than just stats and what they can produce, they are also people. I then served as an ambassador for the Student Alumni Association and then got involved with Student Foundations. With Student Foundation I learned money talks. I learned how the university's budget works, philanthropy, and again, how do we use underrepresented populations to get access to these spaces because they exist, but they just don't know how to find it. After that experience, I started to step into student government. I got involved with BSU, it was home. Again, while working with the Black Student Union, Black women were doing the work, mobilizing. After serving with BSU, I committed myself to serving all identity-based agencies, in the next year, which landed me to be student body vice president.
HC: At any point, did you feel like things got tough?
NJ: The summer of 2020 was the hardest semesters that I had at FSU. It was the summer after I crossed, I became a member of Delta Sigma Theta Sorority Inc., where I literally was blessed to have 31 sisters who taught me to love, to heal and to allow yourself to just be still. On the opposite side, I had to deal with so many expectations and overall responsibilities for a university that was going through hardships with diversity, equity and inclusion. Then we had the Black Lives Matter movement, George Floyd, Breonna Taylor, Ahmaud Arbery and then we talk about local activism and people dying. Then, Oluwatoyin Salau passed away and she was one of the activists I was working with the Black Lives Matter movement. So that was a lot, it became so real.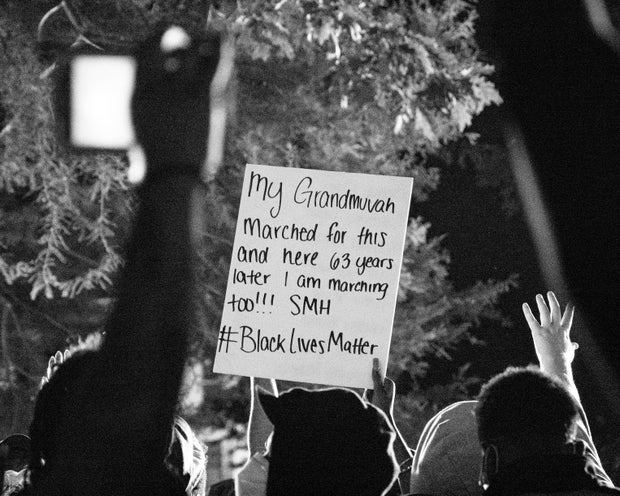 Photo by Koshu Kunii from Unsplash HC: How do you go through being criticized and pointed fingers at in public while being a Black woman?
NJ: I know that my identity scares people and I know that being a Black woman in this space scares people. People have the instinct to judge a book by its cover rather than to assume best intent. It all lets me know that I was put in this position for a reason. I have to learn forgiveness through this process.
HC: Why do you think students choose you to represent them amongst the other candidates?
NJ: In my opinion, I think people choose me to represent them because of my authenticity. At the end of the day, nobody could tell me who I was, I never let the public define who I was. I was so grounded in my roots, in the people who raised me, the people who sacrificed for me to be here and my community. I knew that people felt that all throughout the campaign trail. On top of that, the work speaks for itself. I have a tangible track record that started since the day I step foot here at Florida State University. Although it may not have all been pictured perfect, we have made incremental change. When people saw my name on the ballot, that's what they saw. I never preached that I would know every single thing, what I preached was we are going to be real with each other and we are going to go through this together.
HC: What is on your agenda for this upcoming administration, and which of those issues will you be tackling first?
- Diversity, Equity and Inclusion
- Unification of the Executive Branch and Senate
- Enrollment and Retention of Black and Brown students
- Campus Safety
- Sexual Assault and Title 9
- Student Life Culture
Diversity, Equity and Inclusion will be the highest priority.
HC: What advice would you like to give to individuals who don't have the community or support system that you talk about and want to get into leadership and don't know how or are afraid?
NJ: My first piece of advice is, you gotta start somewhere and that somewhere might not be ideal but wherever you start, do not be afraid to ask for help. Come ask me for help. I am open to engage with individuals and help them through their journey. Every single person, who has also been elected to student government is also committed to that same premise. It is something that we talk about day in and day out. Showing up for people who are not connected to some of the same resources that we may be connected to. Also know your why, your purpose and why you want to get into these positions because at the end of the day you can do work without any position. If you don't know how to get to those spaces that you want to get into, ask questions, ask the people who are there. Your journey is going to be your journey, it does not have to emulate anybody else's.
HC: Last question before we end, what do you want to be remembered for when your term ends?
NJ: I want to be remembered beyond just the third Black woman to serve in this space. I want to be remembered as someone who challenged the system, who challenged people to do better and to think deeper about our actions. I want people to be daring enough to think, if not me then who.
Thank you all for tuning in!
Want to see more HCFSU? Be sure to like us on Facebook and follow us on Instagram, Twitter, TikTok, Youtube and Pinterest!