Theatre in London: Let's Talk About It
Typically, when one thinks the theatre, it goes to "theater" first, then Broadway. We all know shows like Wicked, Le Mis and The Lion King. Rarely do we get to see them. The theatre has a reputation for being expensive and mainly located in New York City. In the States, shows are very hard to access for the general public. Yes, there are ticket lotteries and tours of the shows that travel across the country. Still, shows often remain inaccessible. Whether it be the location, the price or the availability of the show, going to the theatre can be hard. I love theatre and have been lucky enough to see a few shows in Miami, but not everyone is. And then I came to London. Here in London, the complete opposite is true.​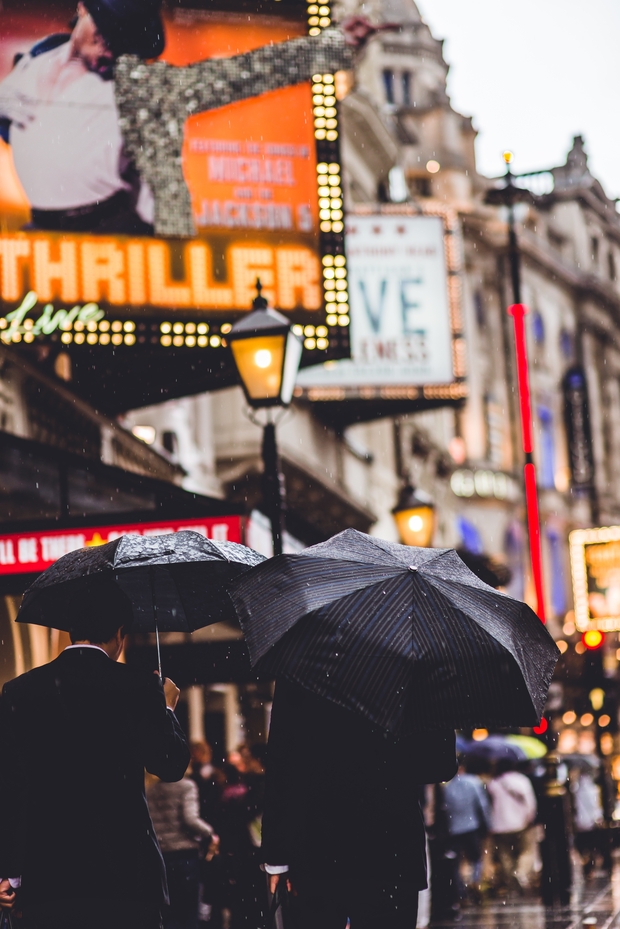 The West End (the Broadway of England) actively tries to make theatre accessible for everyone, especially young people. There are discounted prices for people between the ages of 13-26. Each theatre has its own rush tickets, which are tickets you can get the day of the performance for a discounted price. For example, for Matilda, if you queue up at 9:30 am before the box office opens at 10 am, the theatre has a certain number of seats reserved and tickets you can get for 5 pounds ($6.41). There are also various events that drop ticket prices. Theatre Week is from Feb. 28 to Mar. 9 and it is an event where tickets to almost all the major shows are either 15, 25, or 35 pounds. I recently got tickets to see Wicked in the stalls (the first floor of the theatre – these are really good seats) for 25 pounds ($32) and got fourth-row seats to Be More Chill for less than $50. It is encouraged to go to shows here. Movie theaters are expensive and there are only a few so shows are often the main form of entertainment. Unlike Broadway, the theatres are older buildings and therefore smaller, which means even the nosebleeds are good. You can see the stage from anywhere you sit. Theatre owners want you to enjoy the experience – it's not necessarily money-driven. It's a cultural thing - I mean, after all, this is the city Shakespeare had his plays performed in.
Even the West End shows that are less mainstream (think off Broadway-type shows) are also extremely accessible. I haven't seen a ticket that has been more than $25 and the seats in these smaller theatres offer a 360 view of the stage. Local theatres will take you outside Central London, which is a good way to explore the city; one theatre I went to was above a pub! These shows are really incredible for gaining a different perspective and pushing your taste out of its comfort zone. I have found some really amazing plays that have brought me to tears and really expanded my views by going to local playhouses. The culture is one of learning and experiencing. I was talking to a girl who sat next to me at a play called "The High Table", and she said she tries to travel into the city once a week to catch a show. It's a thing here to go out to dinner and a show, and there is a show for everyone. That is one of the main reasons I love living in London. It is so much fun to buy a last-minute ticket to a show you don't know anything about with your friends and just go. You don't even have to dress up – it is encouraged to come wearing whatever you are comfortable in. Even the operas are accessible – they have subtitles! The theatre atmosphere is so welcoming to anyone and everyone. It's so cool. Going to theatre has been one of the major highlights of my semester abroad. So if you can, go check out your local or school productions and support the theatre culture.
Want to see more HCFSU? Be sure to like us on Facebook and follow us on Instagram, Twitter and Pinterest!