Trigger Warning: This article contains mentions and stories of domestic and sexual assault.
According to RAINN, one in every six women and one in every 33 men have been a victim of an attempted or completed rape in their lifetime and these statistics fail to account for those who don't report. These alarming stats along with the need to protect not only herself but all her loved ones led Rajia Abdelaziz to create invisaWear. invisaWear is a discrete and stylish SOS device that with just two clicks sends your location to the police and five of your closest friends or family. Today I had the wonderful opportunity to interview one of the brains behind the operation.
Her Campus (HC): What inspired you to create invisaWear?
Rajia Abdelaziz (RA): I never meant to start a company, it all happened by accident after a scary situation I experienced while I was in college. As I was about halfway between where my car was and where the event I was attending was, an SUV filled with guys drove by while yelling some inappropriate comments. At first, I rolled my eyes and continued walking, but then the car stopped and one of the guys hopped out. Although I had my phone with me there wasn't enough time to grab it, unlock it and call the police or one of my friends. Thankfully, I was close to my car, so I ran to it and locked the door. For the next hour [after the incident] I was uncontrollably shaking and I decided I wanted a way to protect myself and all the women in my life.
HC: Since starting invisaWear wasn't a part of your initial plans, how did you know where to begin?
RA: We had this idea "what if there was a discreet way to protect yourself and your loved ones." I have a computer science background and my best friend and now co-founder has a background in electrical engineering, so he's very familiar with the hardware. We started off by creating prototypes for our project. I coded the app, and he made a big board with a button on it. When you pressed the button, it would send a text message to the app that I coded which would then send a text message to the 5 people you preselected in the app. Eventually, we were able to find the right investors who believed in the product and that allowed us to raise our first round of financing.
HC: You previously stated that you got a lot of no's when initially looking for investors, how did you push through?
RA: Honestly it was very challenging, you won't even believe the number of friends and family members who weren't supportive of my business partner and me. A lot of people thought that since we were so young, it ultimately meant that we were bound to fail. We would show investors our prototypes, the agencies we planned to work with and testimonials from women who weren't as lucky as I was to make it out to show how invested we were. Ultimately that led to us finding the right people who felt passionate about our mission.
HC: What has been the best thing about starting this company?
RA: The best part has been hearing from our customers especially the ones that have previously had other incidents. One of the most touching moments was speaking with a domestic violence survivor. Her abuser was in jail and had recently gotten out and she wrote us a handwritten note saying that she can't thank us enough for inventing invisaWear because now she's able to sleep at night. She said for the first time since getting her device she can sleep because she knows she can instantly press it and alert her loved ones and the police. Nothing can top that moment of being able to give someone so much comfort.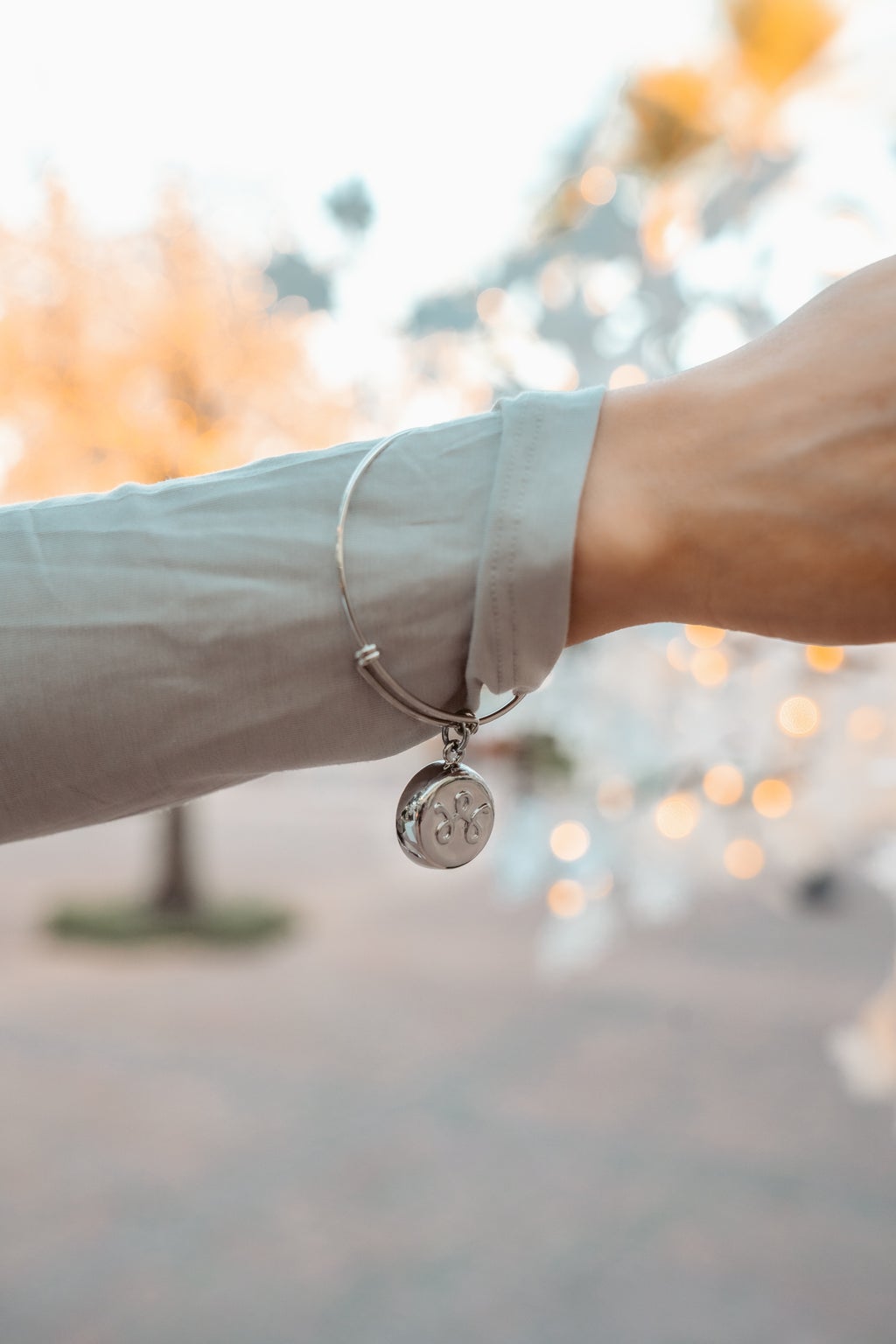 HC: As a woman CEO are there any specific challenges you had to face and if so, how did you overcome them?
RA: There's still so much sexism in the world, I've gotten so many inappropriate comments from male investors. It's so sad that the assumption is that because I'm a young woman, I wasn't going to be able to launch a company like this but here we are years later extremely successful and saving lives all the time.
HC: What advice, if any, do you have for fellow women entrepreneurs starting a business?
RA: Fear kills more dreams than failure ever will. I don't think there is such a thing as failure, rather it's all a learning opportunity. So many people told Ray, my cofounder, and me that nine out of 10 companies never make it to market so the odds were just against us. I always asked why the odds were against us since we could've been the one out of 10 that made it and had we listened to the other people, we never would've because we would've never tried.
HC: How have you distinguished your brand from other companies that have a similar concept?
RA: We do so by listening to our customers and hearing what they don't like about other companies and what they don't like about our products too because if you don't ask people about what they want to see changed, you will never be able to improve. I would say the proactive features like video streaming were one of my favorite things that we ever launched. Now you're not only waiting for when you're in an emergency to press the device, but you can take control of your safety. 
HC: What does the future of invisaWear look like?
RA: We are working on some cool new features and product lines that I can't wait to share when they're on the market and no longer confidential. However, our ultimate goal is to become a household name where you associate invisaWear with your personal safety.
Read more information and get started with invisaWear today on their website.
Want to see more HCFSU? Be sure to like us on Facebook and follow us on Instagram, Twitter, TikTok, YouTube and Pinterest!