Texas Declares 'State of Disaster' Due To Deadly Brain-Eating Amoeba
Residents of Lake Jackson, Texas are stocking up on bottled water after a brain-eating microbe was confirmed to be in the water distribution of Brazoria County. Texas Governor Greg Abbott declared a 'State of Disaster' just weeks after six-year-old Josiah McIntyre's life was taken due to the deadly brain-eating amoeba, Naegleria fowleri.
McIntyre's infection was contracted either from a water hose at his home or a city splash pad. At first, his symptoms were only slight headaches and vomiting. However, his health condition worsened to the point where McIntyre was having trouble standing and communicating. His death on Sep. 8 prompted an investigation of the city's water supply. Lake Jackson's City Manager Modesto Mundo reported that Naegleria fowleri was found in three of the 11 water samples they tested. One of the positive samples was collected at the McIntrye family's residence.
Efforts were made by doctors to try and reduce the boy's brain swelling but unfortunately, the parasite overtook his body in the end. Following his death, Governor Abbott met with the family of Josiah McIntyre, expressing his condolences. Abbott stated, "As a governor, as a human being, one of the things I wish I had the ability to do was to wave a magic wand and suddenly allow a lost child to reappear, to reunite with their parents."
After confirming the presence of the microbe, Brazosport Water Authority issued a do-not-use advisory for eight cities in the area. Naegleria fowleri is a danger to public health, as the CDC states the chances of dying from the amoeba are above 97 percent. Notably, in the United States there are only three survivors and five worldwide. The parasite is sneaky, as you cannot get it from drinking contaminated water. The parasite travels up a person's nose, typically when they are swimming, and then moves to the brain to inflict severe swelling.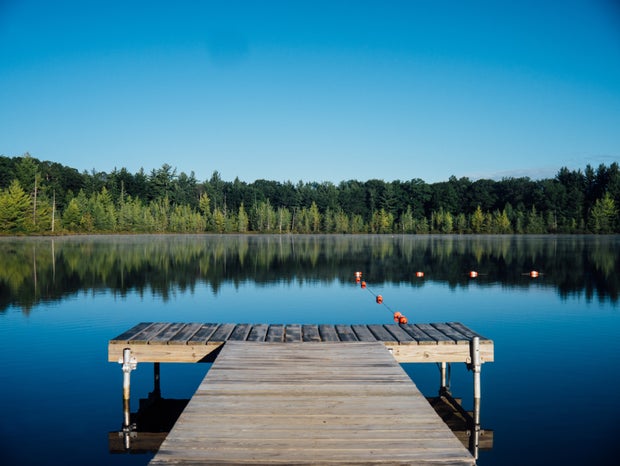 Photo by Aaron Burden from Unsplash
The Texas Commission on Environmental Quality (TCEQ) cautioned citizens to avoid water going up their noses when bathing and swimming. TCEQ also suggested running water for several minutes before using and to boil tap water before drinking. Currently, actions are being taken to flush and disinfect the water system of the amoeba. Unfortunately, the drinking water situation will not be solved anytime soon. The executive director of the Texas Commission for Environmental Quality Toby Baker stated his employees are "working 24 hours a day to try and remedy the problem that is going on with the drinking water situation." Boiling the water itself takes two to three weeks. The process of getting the chlorine levels to a state that can burn the entire system, then disinfecting the system and killing the amoebas, could take up to 60 days.
Floridians and Texans need to be extremely careful of this deadly amoeba. CDC data reports that more than half of all reported cases have come from these two states. One of the reasons for this is that Naegleria fowleri prefers warm environments. The conditions of both Florida and Texas cause the organism to grow rapidly, especially in the summer months.
During this time, government authorities are trying to provide free drinking water. The Texas Division of Emergency Management has a pickup location that provides one free case of bottled water a day, and some private businesses are also helping. Even amid a pandemic, Governor Abbott and the rest of Texas are coming together to support each other.
Want to see more HCFSU? Be sure to like us on Facebook and follow us on Instagram, Twitter, TikTok and Pinterest!​