Streaming Service Quibi Will Shut Down in December
Quick bites. Big stories. That is the mantra of Quibi. Or at least, it was—the company announced in a press release on Wednesday, Oct. 21 that it would be shutting down. This comes just six months after its April opening to the public.
Quibi is a streaming service focused on short-form content. No episodes are meant to last more than ten minutes, and many are designed to be viewed on a mobile phone in either landscape or portrait mode. The general idea was that a Quibi (meant to stand in for "quick bite") would be the perfect length for a brief morning commute or a wait in line without forcing viewers to start watching something too long to finish in the time that they had. It would allow watchers to consume content on smaller screens, further reinforcing the idea of on-the-go streaming.
Hollywood producer and Quibi founder Jeffrey Katzenberg told The New York Times in May that when the app's performance was becoming anemic, he attributes "everything that has gone wrong to the coronavirus." The service first opened to viewers in the United States and Canada on April 6 of this year, only weeks after lockdown procedures went into effect across the country and the world.
Logically, the pandemic would put a hold on the company's original idea of having episodes perfectly timed for a morning commute when millions of Americans no longer had any sort of morning commute. This, coupled with the fact that Quibi's content wasn't available to watch on actual television until October, made it impractical in the eyes of reviewers for watching at home. However, some wonder whether the app would've survived if it had been released during any other year.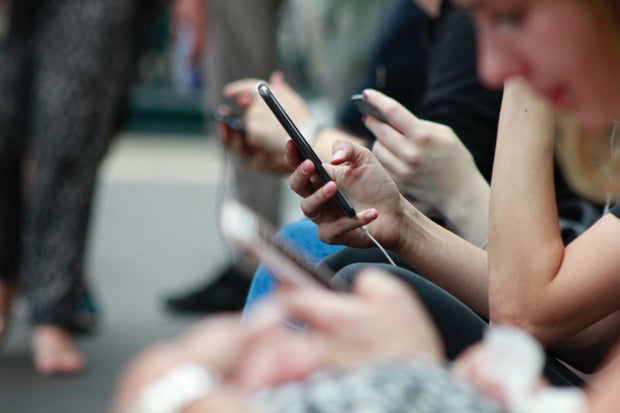 Photo by Robin Worrall from Unsplash The app offered a 90-day trial, followed by a paid subscription of $4.99 per month. It didn't take long after its initial release for the app to drop in both Apple and Google's store rankings, despite an originally hyped release week. Quibi's star-studded lineup, including celebrities like Liam Hemsworth, Chrissy Teigen, Idris Elba and Jennifer Lopez, didn't manage to attract enough streamers to keep bringing in new customers.
Some viewers took issue with the mobile aspect of the application. Though Quibi advertises its shows as being enjoyable when one's device is in both portrait and landscape mode, the content was often inevitably cut out when watching in portrait mode.
In Wednesday's press release, CEO Meg Whitman said, "We [the company] continue to believe that there is an attractive market for premium, short-form content."
Quibi certainly isn't the first company to close its doors in the face of the pandemic, but it may speak to a larger challenge in entering the streaming-service market already dominated by big names like Netflix, Hulu, Disney+, YouTube TV, HBO and more.
Quibi will cease streaming from its app around Dec. 1, according to Business Insider, but it's still unclear whether or not fans will be able to watch its content elsewhere. Though this appears to be the end of yet another streaming service, in a time where more and more Americans are moving away from cable, the next big thing could be just around the corner.
Want to see more HCFSU? Be sure to like us on Facebook and follow us on Instagram, Twitter, TikTok, Youtube and Pinterest!