It's finals season, ladies! That means all-nighters, insane amounts of finals and at least one exhaustion-fueled breakdown. But it does not have to be all bad. It's the season of coffee for students everywhere! Yes, you could make coffee at home for cheap, but why would you do that when you can indulge in buying coffee from Starbucks? These are the six drinks you need to buy this finals week: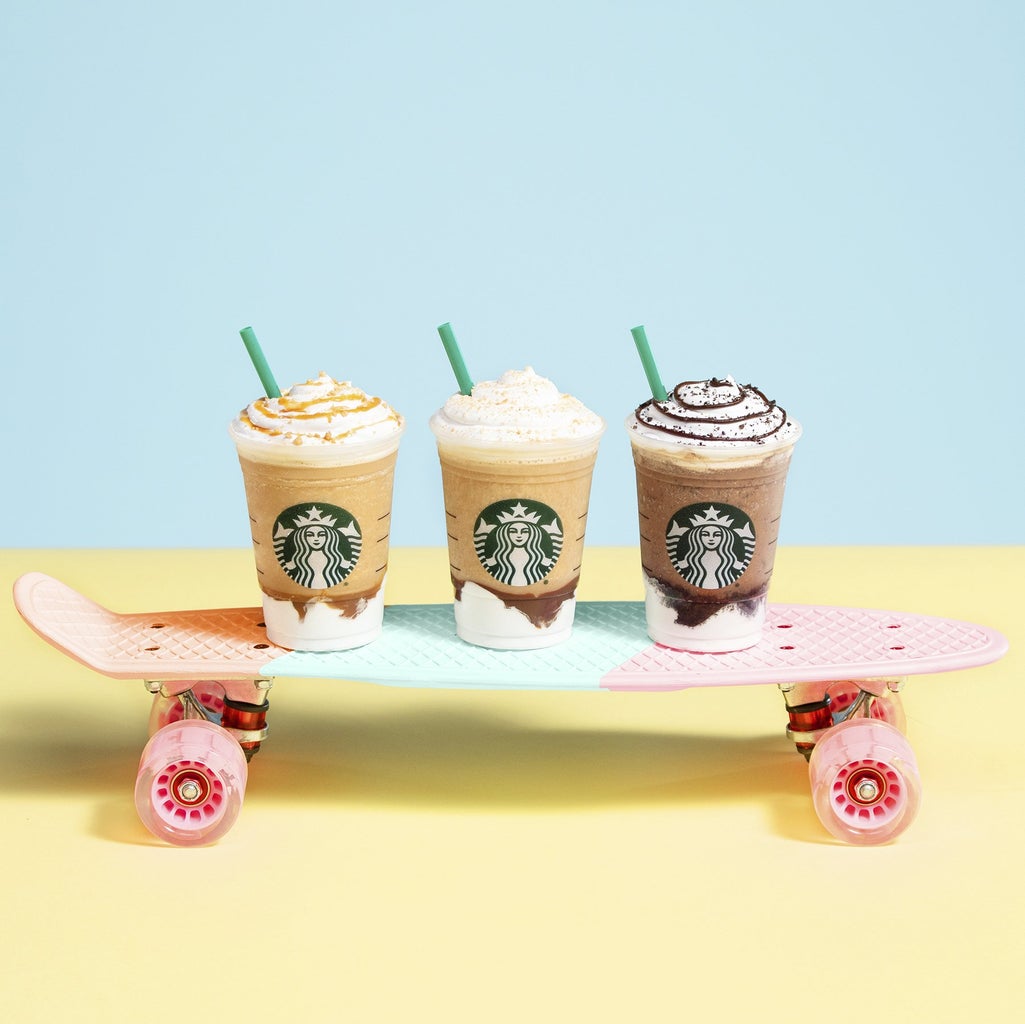 1. THE Irish Cream Cold Brew
It is beyond yummy! It is a standard cold brew with Irish cream syrup. This drink is topped with a beautiful dollop of vanilla sweet cream cold foam and a sprinkle of cocoa. It not only tastes great, but it looks gorgeous. The biggest upside of this drink is that it has 185 milligrams of caffeine for a grande!
2. Vanilla Sweet Cream Cold Brew 
This drink is a classic. It is sweet, rich and gets the job done. Also coming in with 185 milligrams of caffeine for a grande, this drink is easily my go-to when I am stressed while ordering. 
3. Peppermint Mocha Latte
I know what you are thinking, a hot drink? YES! This drink is delicious. A peppermint mocha latte is basically a hot chocolate with a festive and caffeinated twist. Did I mention a grande has 175 milligrams of caffeine? This drink will keep you going and make you feel festive at the same time. 
4. London Fog Latte
This drink goes out to all my tea drinkers. The London Fog Latte is not one to be underestimated. It is spicy, creamy and sweet. This drink is perfect for when you have a late-night assignment you need to complete. This drink has 40 milligrams of caffeine, so it will not keep you up all night but it will help all of the morning people stay up until 2 a.m.
5. Almond Milk Honey Flat White with Starbucks Blonde Espresso 
This drink is light and perfect for all the dairy-free babes out there. The steamed almond milk and honey flavor give this drink a not too sweet and airy feel to it. It features blonde espresso, which all coffee lovers know is a plus. The blonde espresso is smooth and lacks the acidity of the normal espresso, so this drink is also perfect for new coffee lovers. This drink packs a caffeine punch of 150 milligrams for a grande. It is not for the weak of heart. 
6. Salted Caramel Mocha Frappucino
This drink is delectable. The salty and sweet combo is to die for! This drink, however, is not low in calories or sugar, which makes it the perfect celebration drink for when finals are over. Everyone knows that finals are hard, and when you finish, you deserve a treat. Also, let us face the hard truth. Frappuccinos are fancy milkshakes. You deserve a gourmet milkshake at the end of finals! So, go get one of these frappuccinos and enjoy the 100 milligrams of caffeine that comes with it.
Overall, finals are really hard on students. Students often measure their success based on their grades, making this one of the most stressful times of the year. Remember to drink more than coffee this week and take care of your general wellbeing. Sleeping, bathing and eating are all as important as studying this week. Enjoy your Starbucks and kick butt on your finals! 
Want to see more HCFSU? Be sure to like us on Facebook and follow us on Instagram, Twitter, TikTok, Youtube and Pinterest!