SNL Spoofs Trump's Acquittal
Moments before Saturday Night Live was supposed to air this past Saturday, writers got the news that former President Trump had been acquitted. They quickly had to rewrite the opening sketch as well as the Weekend Update to include the breaking news. 
Former President Trump was faced with a second impeachment trial on a charge of influencing and starting the Jan. 6 riot at the Capitol building in Washington D.C. Saturday Night Live writers took their creativity of recent events and turned them into a sketch, envisioning how Trump's Republican allies might be celebrating in a spoof episode of "Tucker Carlson Tonight." 
Cast member Alex Moffat played Fox News host Tucker Carlson, who made various jokes and referred to himself as a human White Claw. He continued into the sketch by following up with a segment called "a loose collection of scaremongering nonsequiturs." Although many of the rhetorical questions he asked were comical, an audience favorite was "Pixar: Is it making our kids depressed or gay? Pick one."  
While many viewers love the political parodies, an article by the Hollywood Reporter wrote many Americans say that Saturday Night Live is now "too political." They did a poll and found that 39 percent agreed with the statement that the series "has gotten too political," while 30 percent disagree. Specifically, by party affiliation, 60 percent of Democrats don't mind the political leaning and jokes that Saturday Night Live makes, while 52 percent of Republicans are not a fan of the sketches when they become political. Unsurprisingly, Americans view Saturday Night Live as a left-leaning show rather than being politically neutral. 48 percent said that the series is "more liberal," and only 5 percent described the show as "more conservative."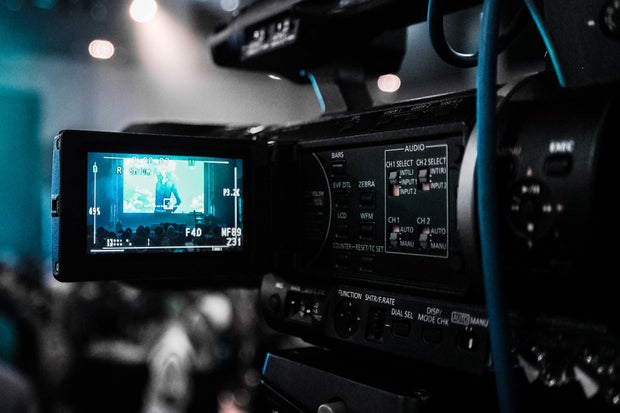 Photo by Donald Tong from Pexels
In current times, it is very easy and relevant for Saturday Night Live to use politics as a main source for their sketches and ideas. In this past broadcast's opening sketch, cast member Kate McKinnon portrayed Senator Lindsey Graham, who said it was "a great day for 30 percent of America." McKinnon's character and went on to defend Trump and said that the rioters could've been supporting any part of the Trump family. After that statement, she said "But regardless, the trial is over and now we can move past this and focus on the serious issues. That's locking up Hillary and freeing beautiful Britney Spears." 
What many people appreciate about Saturday Night Live is even when they become "too political," they always somehow find a way to sneak other non-political and relevant news into their sketches. A beloved impersonation on the show is cast member Beck Bennett's performance of Senate minority leader Mitch McConnell. Despite formerly denouncing Trump in weeks prior to the trial, he said that his choice to vote Trump not guilty was justified "because everyone knows you cannot impeach a former president." It's always in good fun, and many times the writers of Saturday Night Live include ways to make fun of Democratic candidates such as AOC or our new President Joe Biden as well.  
Now that the impeachment trial is over and Biden's presidency is finally taking place, audience members around the world are very excited to see what Saturday Night Live has in store.
Want to see more HCFSU? Be sure to like us on Facebook and follow us on Instagram, Twitter, TikTok, Youtube and Pinterest!