Lizzy Heerdt, a finance student at the University of Iowa, found herself with about 444,000 followers on TikTok after posting videos that have reached millions of views within the last year. She creates content about fitness, hiking, her spirituality and even recovering from an eating disorder. She's impacted many, including myself, and I got to sit down and talk to her about her new platform!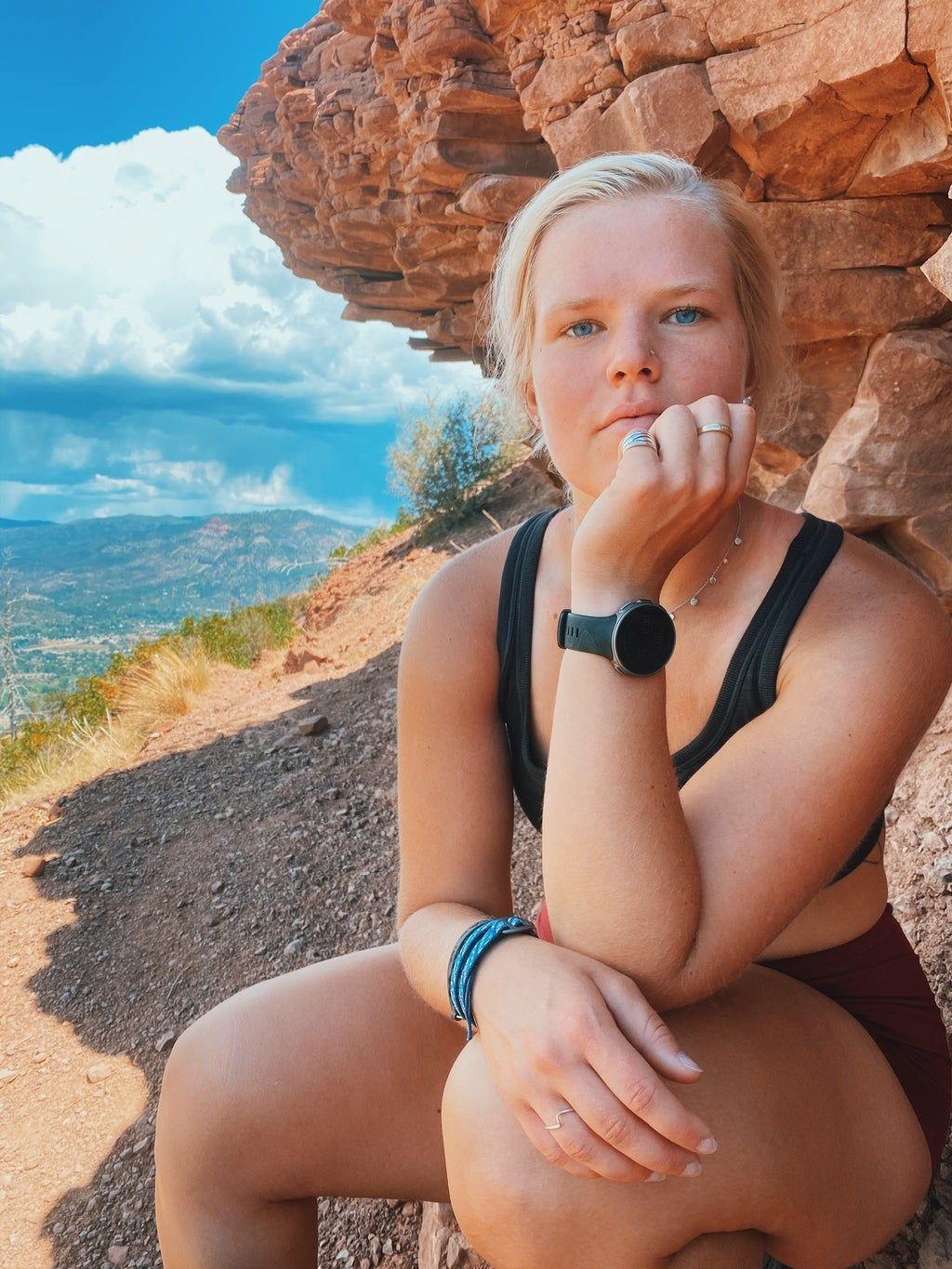 Her Campus (HC): When did you first download TikTok?
Lizzy Heerdt (LH): Probably the start of quarantine, so right around March of last year. I was super hesitant to download it at first, but once I did, I was hooked! 
HC: Do you remember what video of yours first went viral?
LH: I think it was back when I was filming the "What I Eat In a Day Recovering from an Eating Disorder" video. It was weird because it wasn't all at once—it was over a span of like five days or so that it went viral.
HC: How did you initially feel when your follower count started skyrocketing?
LH: Initially, I was fine, but it was when the followers started trickling over to Instagram that I got a little weirded out about it. I was questioning if I wanted all these new people to have access to my life.
HC: How do you deal with people who leave unsolicited comments: the "trolls?"
LH: Fortunately, I haven't had many unsolicited comments to deal with, but when I do, they're typically on the viral videos with millions of views. Because there are so many comments on those videos, I just don't read them most of the time—it takes forever! Plus, when trolls do comment, I just know that they know nothing about my life, and their opinion doesn't matter anyway. Their words also typically never have the capacity to truly hurt me, so I've been fortunate that way, too.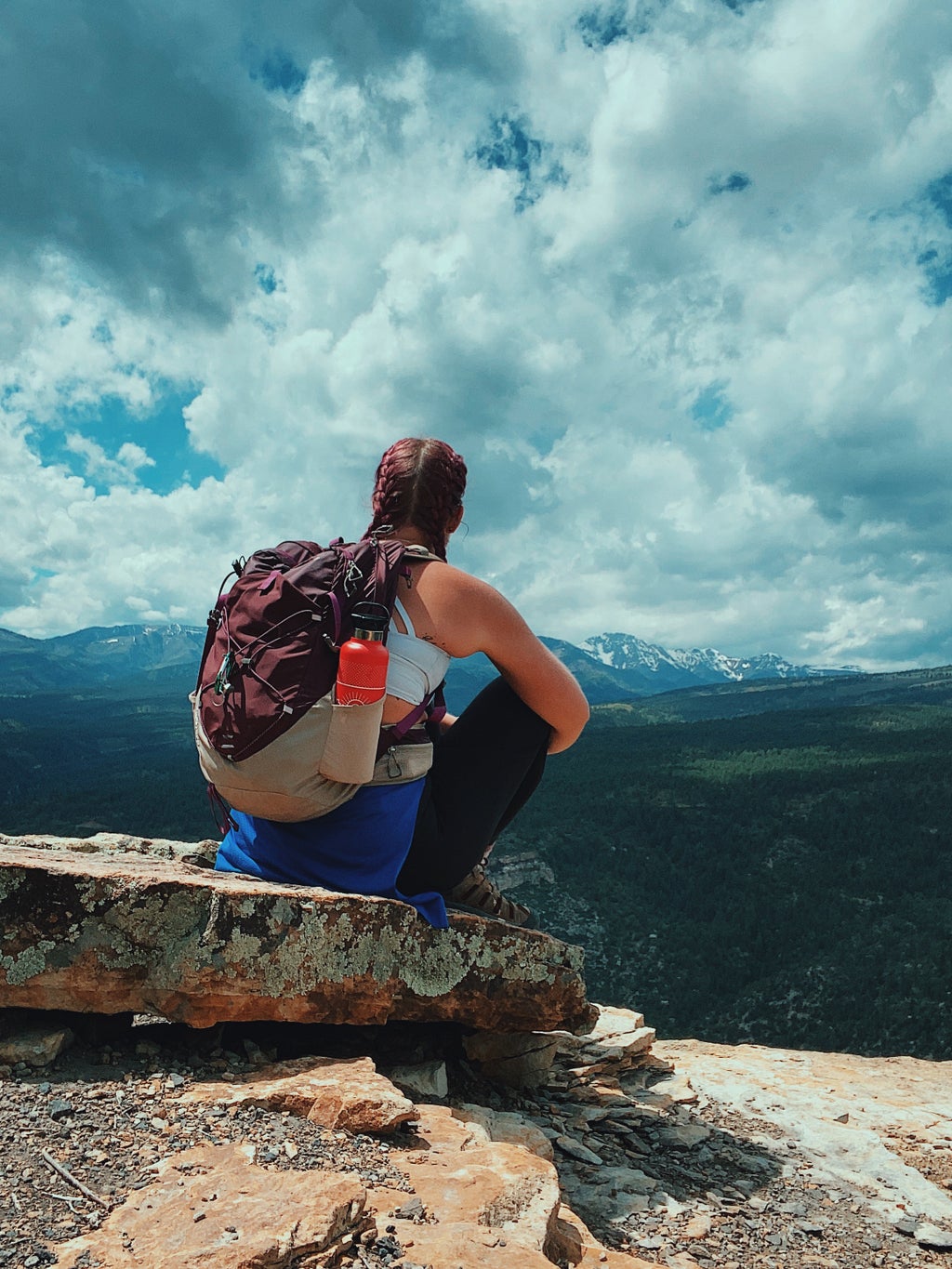 HC: In what ways would you like to expand your platform, if at all?
LH: I'm honestly still not sure about this. I think the idea of expanding my platform, whether that be YouTube or a podcast, could be fantastic, but I don't know how that will fit into my life. My platform started taking off at a time when I had a lot of extra time to create content. However, my life is usually hectic, and I don't see myself having the time. I also have to consider if I even want to do anything at all. Before my TikTok page became popular, I was detached from social media and my phone, and I would like to get back to that place. Who knows what role any of it will play in my life? 
HC: What is your favorite type of content to create?
LH: I enjoy the sunset chats because they are entirely improvised, and I just freely speak my mind. It turns out that people love to listen! I haven't recorded them as much lately because the weather where I live has been kind of nasty. You know me, I'm not going to sit outside in the snow just for TikTok! However, those are some of my favorite videos to create.
HC: What has been your favorite part about having this new platform?
LH: It's been knowing that I am helping others and being a big sister whom my fans feel can come to for advice. To show that things can get rough but that everything will be okay is what I enjoy the most!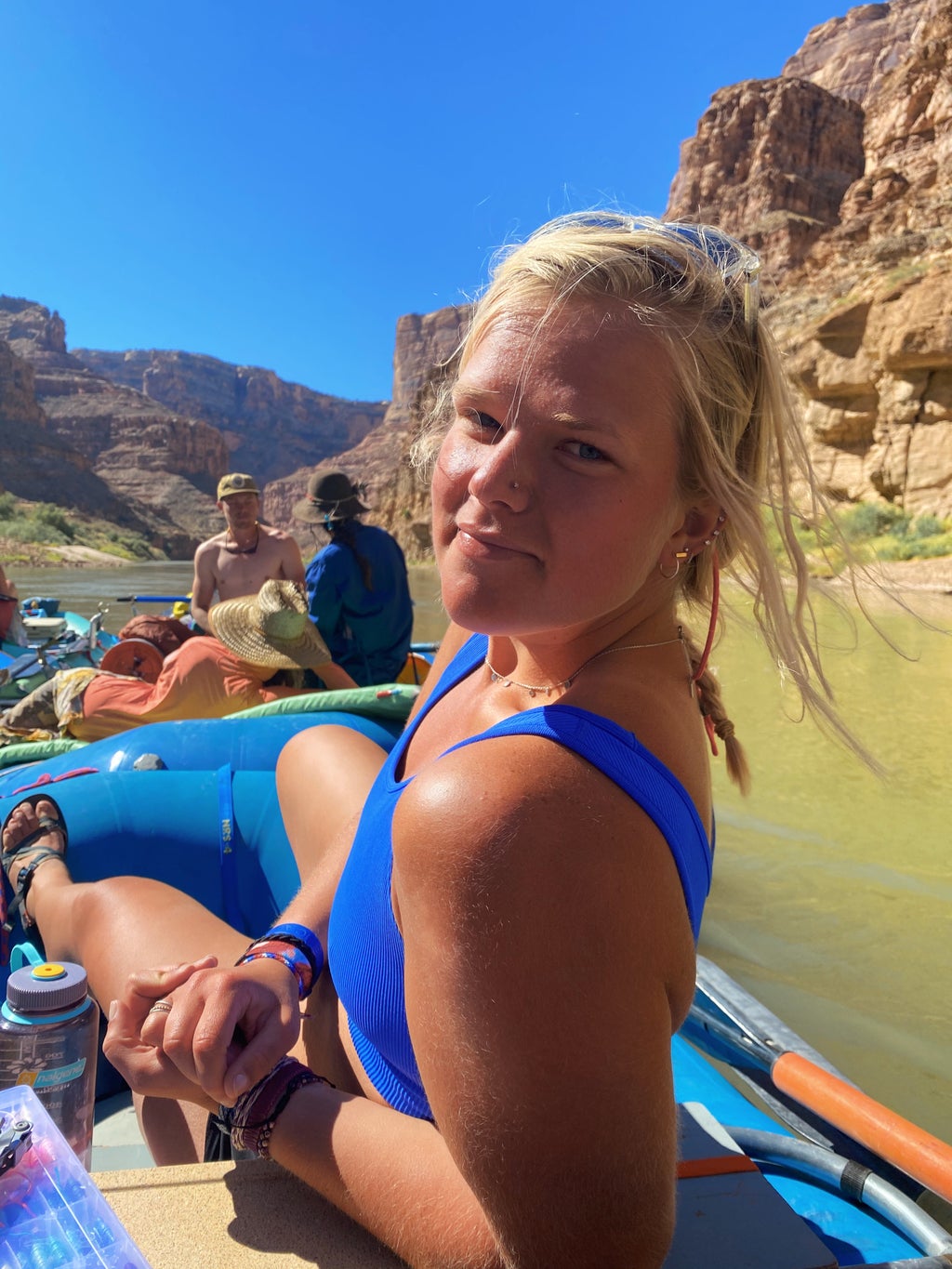 HC: Have you always really been into the outdoors, or is this new to you?
LH: I would say this is really new to me. It wasn't until I came out to Colorado this past year when I really got into the outdoors. You kind of have to be when you're living out here because everyone loves outdoorsy hobbies, and it's how you meet people. I went to camps when I was younger and I liked riding horses, but I didn't really like hiking or camping or anything like that.
HC: What's your favorite thing to do outside?
LH: I think before my trip to the Cataract Canyon, I would have said I liked hiking the best, but now I would say it is multi-day rafting trips! 
HC: Where is the coolest place you've hiked? Why?
LH: Definitely the Weminuche Wilderness over near Bayfield, Colorado. I hiked to Emerald Lake, which was about 25 miles in one day, and it was awesome! That wilderness is just so beautiful; I can't even describe it! 
HC: Where exactly have you hiked?
LH: Pretty much everywhere within an hour of Durango. I have a list somewhere, but it's honestly too long to share here.
HC: What's been your greatest outdoor adventure?
LH: I would say it was the 25-mile river trail to Emerald Lake because it is supposed to be broken up into a couple of days, but I did it in one. It was just surreal being 13 miles out in the wilderness by myself! It's no small feat to have the endurance to do that kind of hiking either; it was a huge accomplishment for me. 
HC: Do you have any upcoming trips planned for the near future?
LH: We are planning on doing the Cataract Canyon again at the end of July because the water levels will be higher, so I'm looking forward to that. I also plan on exploring the Chicago Basin that is north of Durango. That will be a multi-day backpacking endeavor.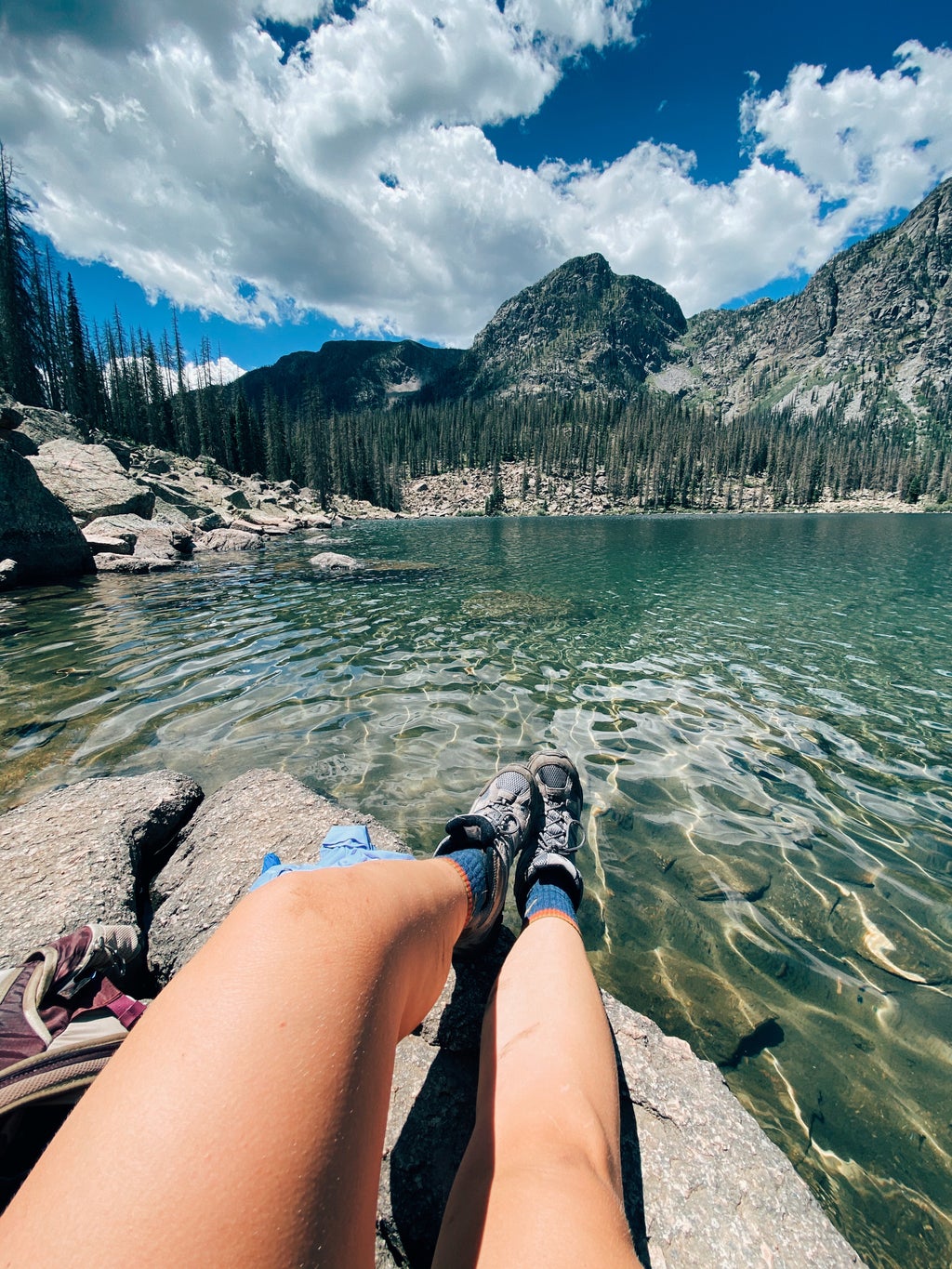 HC: A lot of your followers have come from your recovery posts. How have you felt about sharing that part of your life with so many people?
LH: On one hand, I feel honored to share that part of my life with people. Recovery can feel so lonely at times and it means a lot to know that others are out there struggling with the same things you do. But on the other, it can be overwhelming at times because the healing process is not linear, and some days are harder than others. Overall, I'm happy to be a friend for anyone who needs it. 
HC: Has TikTok been a positive outlet for your recovery, or has it been negative at times?
LH: I think for the most part it has been positive, but it definitely has its downsides. For example, I had to stop filming the "What I Eat in a Day" posts because they just made me focus too much on what I was consuming; having the need to document everything I ate was starting to get to me. I love the positive impact I feel that I'm having on my followers though, that really means a lot. 
HC: What gave you the idea to start posting about your recovery on TikTok?
LH: I am sure you probably know her, but I think I saw one of Brittani Lancaster's "What I Eat In a Day When Recovering From an Eating Disorder" videos, and I thought that was a good idea. I liked the support it gave people, so that first made me post one of my own! 
HC: In the past, you have talked about your spiritual journey. Can you tell me more about that and what kickstarted that for you?
LH: I think I was in Durango one day, and I was just looking around at the mountains. I just thought about how small we and our problems are and how big the world is. It's an indescribable feeling to recognize how little you are, but also how special it is that you're here. 
HC: Do you have any advice for someone trying to reach a similar mindset?
LH: I don't, because I think it just comes to you when it comes to you. Everyone is on their own journey at different times. I would love to be able to give concrete steps to help people spiritually but I don't think it's that simple. If you believe in life cycles, which I do, everyone will eventually reach a certain enlightenment level; it just depends on what life cycle you're on. Some people are more prepared to come to profound realizations than others are, and that's okay!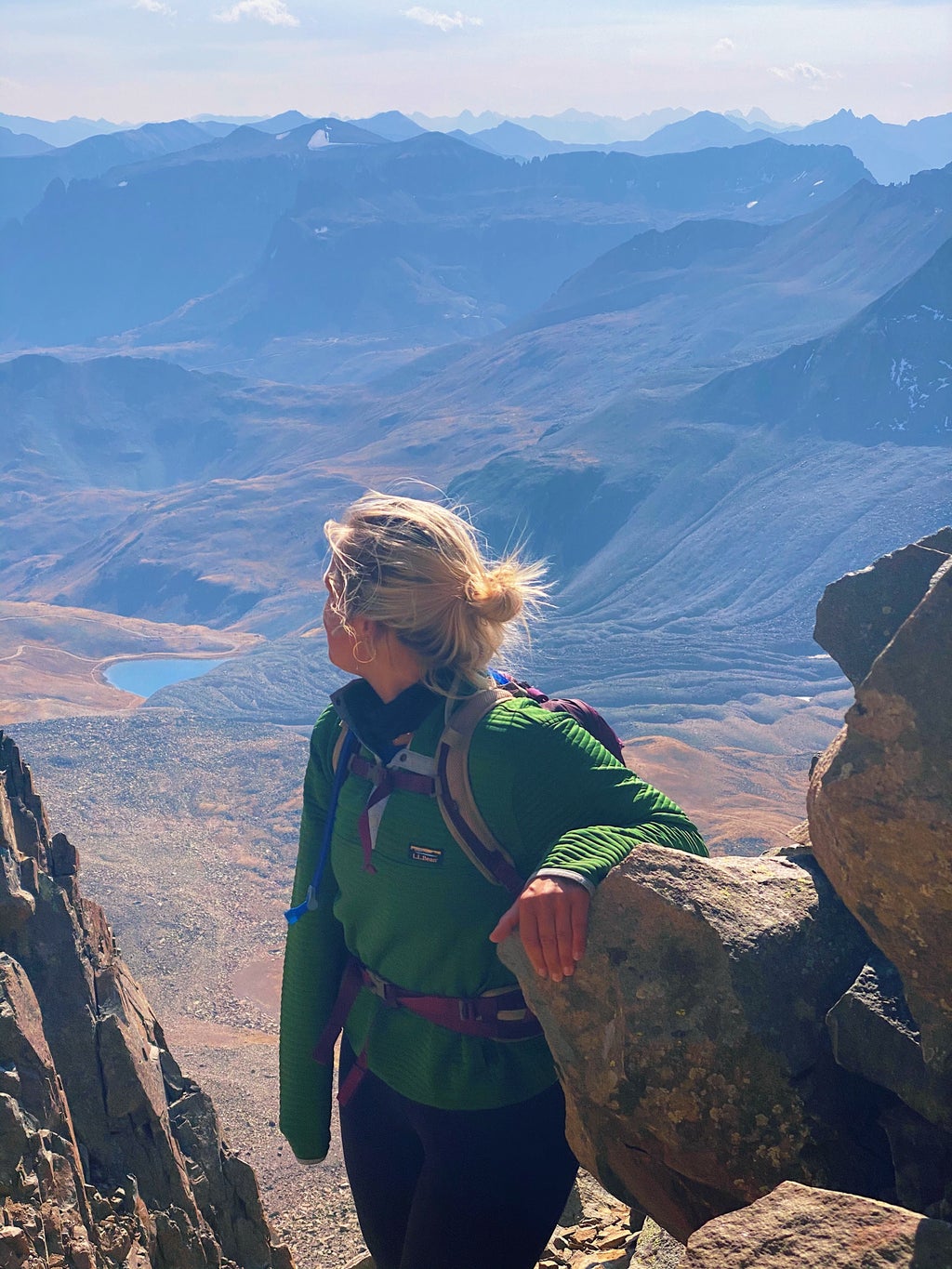 HC: What has been your greatest lesson learned in life so far?
LH: I think my greatest lesson learned is that nothing is ever that deep. That doesn't mean you don't have the right to feel a certain way about certain things, and no one should invalidate your feelings, but everything will be okay. It's okay to feel upset, but just know things will move on! Allow yourself to feel everything but also let it pass. Life is too short to spend it worrying about the small stuff. 
HC: Something you have mentioned in past TikToks is enjoying time alone. How long did it take you to get to this place in life, or is solitude something you have always appreciated?
LH: It's always been something I have appreciated because I was pretty introverted in high school. I still had many friends, but I've always valued my alone time and didn't really care what other people thought or what they were doing. When I went to college, I was never involved in the party scene, which forced me to do some things alone. I think a lot of this stems from high self-confidence and self-esteem, as I genuinely enjoy spending time by myself! 
HC: Where do you see yourself in the future?
LH: No clue, absolutely no idea. I wish I knew, but I don't. I think I will definitely start building a life here in Durango. I would also like to incorporate the outdoors into my future career, but I just don't know what that looks like right now.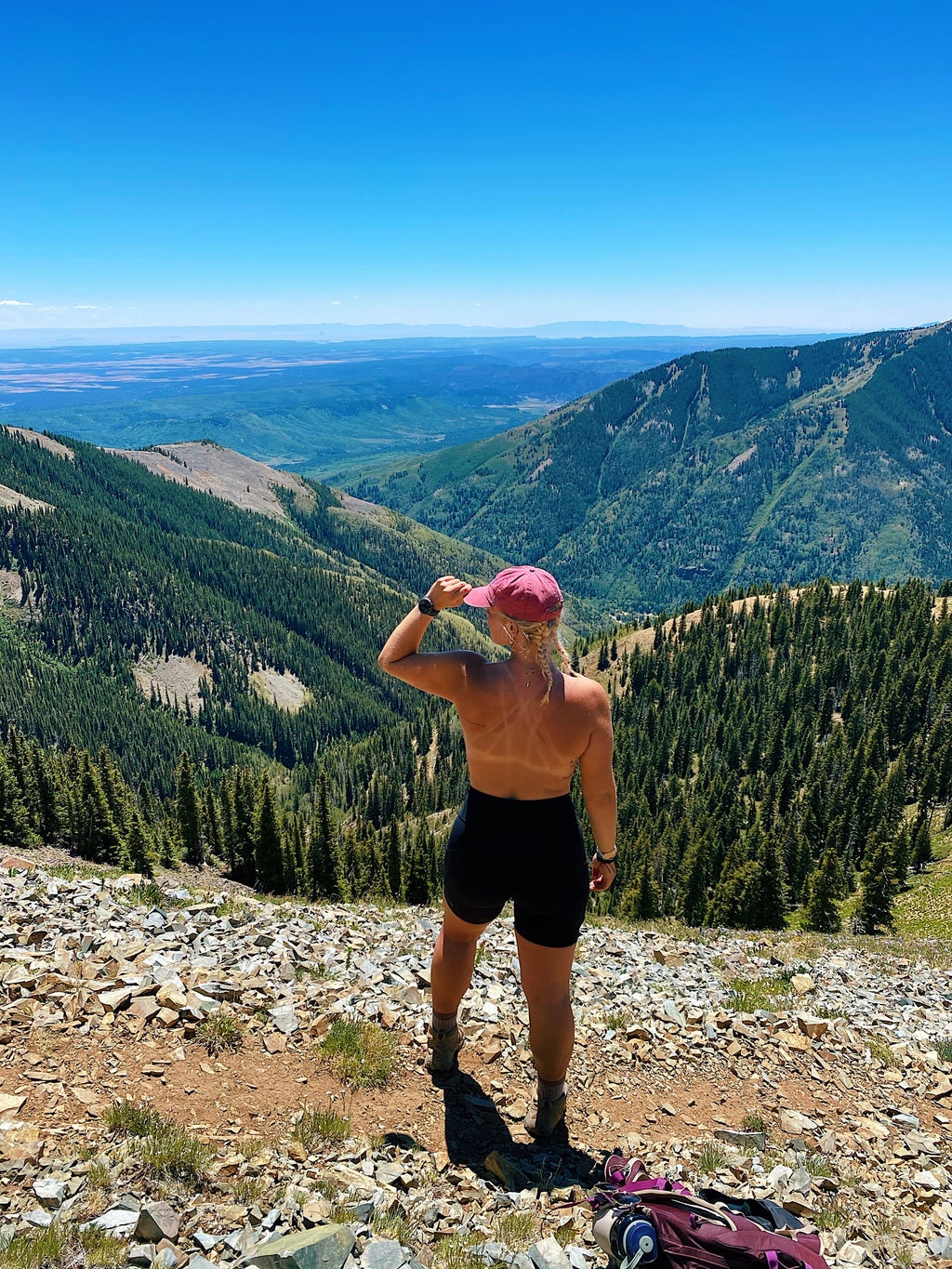 HC: What's the most significant piece of advice you could give to someone reading this article right now?
LH: I think my greatest piece of advice would be a quote that really resonated with me: "Why else are we here if not to live with unreasonable passion for things?" Life is so short and we only get one opportunity to live it. Find your passions and the things that make you happiest! I promise that finding your joy is more important than forcing yourself to live a life that doesn't fill your soul. 
Want to see more HCFSU? Be sure to like us on Facebook and follow us on Instagram, Twitter, TikTok, Youtube and Pinterest!