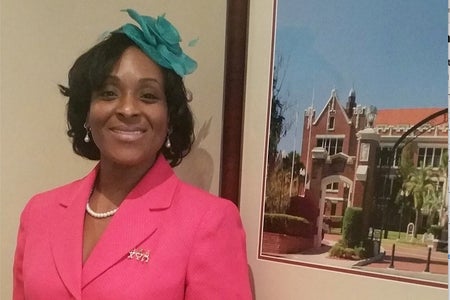 Sitting Down With Christy Chatmon
In Fall 2019, I had the pleasure of taking two classes with Christy Chatmon at FSU, one in-person (Problem Solving with Object-Oriented Programming), and one online (Web Applications Development). I had not only been rejected from my major the spring before, but I had switched to another major before settling on Information, Communication, and Technology. I'll be honest—I wasn't excited about these classes or this major. I was scared that I was going to hate it, that the content would be boring or confusing, that I would dislike it just as much as my previous major, and that I was just going to have to suffer through the rest of my undergrad. I walked into her classroom on the first day having cried right before the class because I felt so unsure about everything, but as she was lecturing, I began to feel more hopeful and reassured that I would not only have success in these two programming classes but also in the IT field should I choose to pursue it.
So long story short, I felt the need to interview one of the amazing, inspiring professors who truly changed my outlook on learning.
Her Campus (HC): Hi Ms. Chatmon and thank you so much for allowing me to interview you. To begin, tell me a bit about yourself, your job, your education and your life.
Christy Chatmon (CC): My name is Christy Chatmon and I'm from Cairo, Georgia. I received my bachelor's degree from the University of Georgia in Psychology, a Master of Science degree from Florida A&M University in Software Engineering and I am currently pursuing a Ph.D. in Information Studies at Florida State University. I am an avid community volunteer and enjoy singing, yard work, and traveling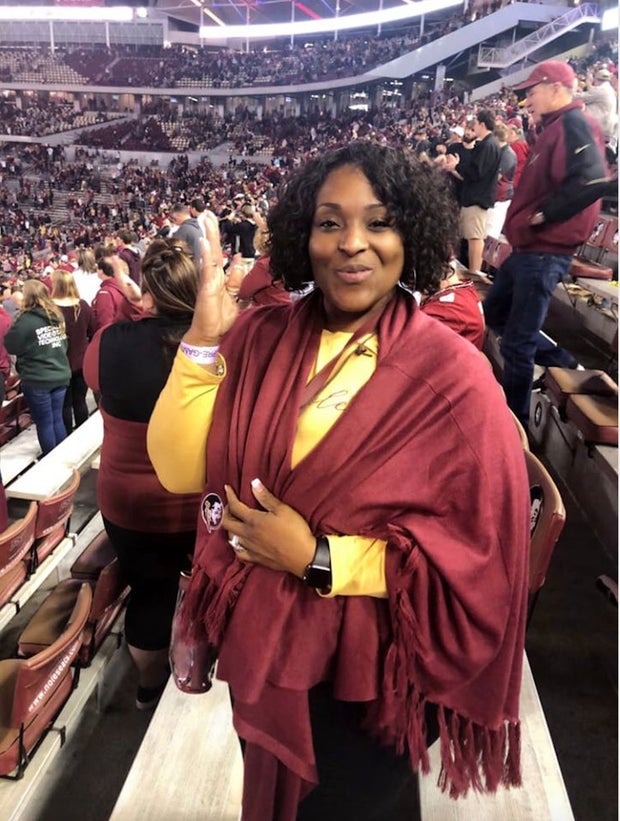 Christy Chatmon
HC: What got you interested in learning how to code?
CC: I met the woman who became my mentor. She made coding seem so doable and fun.
HC: Why did you decide to start teaching? Is this your end goal? If not, then what is?
CC: Growing up, I saw my mom, a special education teacher, fervently advocate for her students to ensure they were prepared to transition from grade to grade and eventually become contributors to society. She was a mentor and role model to so many kids in our community, including myself. Her approach to adapting material to different learning styles and putting knowledge into context for her students influenced my teaching philosophy. Early on, I possessed a strong curiosity and eagerness to understand people and how they embrace and use information and information technologies. This is reflected in the interdisciplinary nature of my academic background. Being in academia is my end goal.
HC: What has your experience been as a woman working in IT?
CC: Understanding that I wasn't alone was so powerful for me. The isolation can often lead to imposter syndrome and is part of what causes some women to leave the field.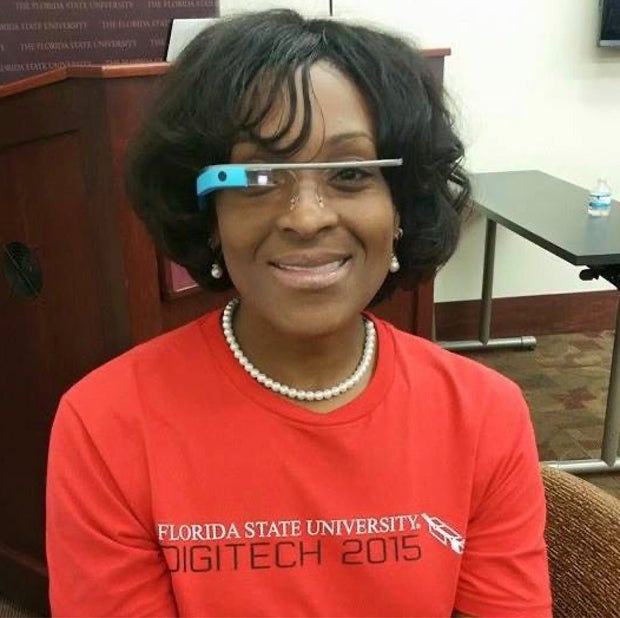 Christy Chatmon
HC: What are you most passionate about? What is your favorite and least favorite part of your job?
CC: As an instructor in higher education for almost 19 years, I strive to share my love of teaching and passion for learning with my students. I believe in engaging students as partners in developing their learning experience. To foster student achievement, I try to create a stimulating student-centered environment using interactive instructional activities. It is my desire to create this type of atmosphere where students can meet their full potential and are encouraged to share their ideas and creativity. I have high expectations for both myself and my students and aim to bring a positive attitude and an open mind to the classroom each day. I have a demonstrated commitment to mentoring and academic advisement of students. As a mentor, I seek to contribute to the development of the whole person. I believe an effective mentor must understand the current state of the intellectual and professional development of the student. I recognize that each person that I mentor is different, but I aspire to help students develop certain universal skills – recognizing opportunities, setting realistic goals, acknowledging shortcomings, asking questions, and communicating effectively.
HC: What is the best piece of advice you have ever received, words you live by, or what has been your biggest life lesson?
CC: A speech that I often have my student's watch is the 2005 Steve Jobs commencement speech for the 114th graduating class at Stanford University.  This speech is filled with inspiring quotes.  One quote from this speech that I've often recalled in my own life is: "Your time is limited, so don't waste it living someone else's life. Don't be trapped by Dogma. Don't let the noise of others' opinions drown out your own inner voice. And most importantly, have the courage to follow your heart and intuition. They somehow already know what you truly want to become. Everything else is secondary."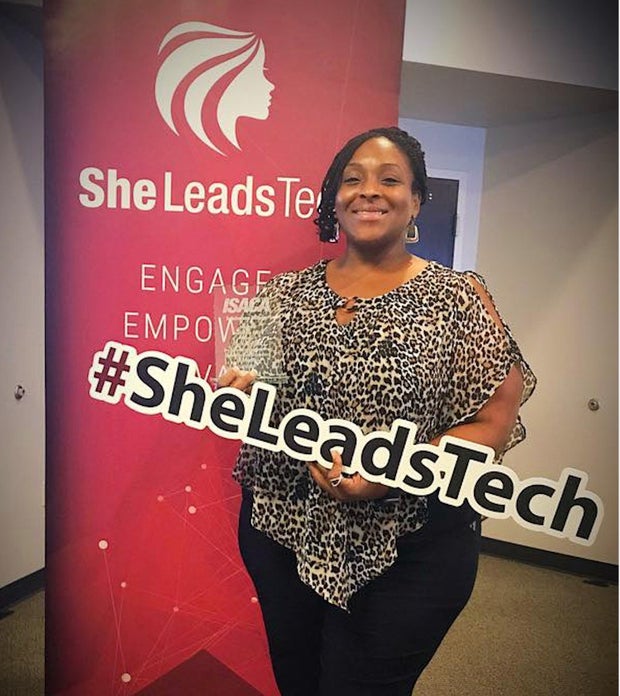 Christy Chatmon
HC: Is there anything you wish someone would have told you before you chose your career path?
CC: Focus on what you bring to the table and on what you do know rather than focusing on where you may need to further develop.
HC: What advice would you give to young people who are looking to go into IT or who want to learn how to code?
CC: I believe that for IT students to be successful, either in industry or in the pursuit of an advanced degree, students must be critical thinkers, life-long learners, and can work both independently and collaboratively.  The learning process is not a passive experience. 
HC: Thank you so much for sharing this with us!
Christy Chatmon is committed to teaching, mentoring, and academic advisement and has received the following teaching awards:
Transformation Through Teaching Award, Florida State University (2017)
Undergraduate Teaching Award, Florida State University (2018)
Undergraduate Faculty Teaching Award, College of Communication & Information – School of Information (2018)
If you are considering a degree in Information Technology, or if you just want to learn how to code, I would highly recommend taking one of her classes. You won't regret it!
Want to see more HCFSU? Be sure to like us on Facebook and follow us on Instagram, Twitter and Pinterest!