From Silence To Statements: NCAA Gymnastics Movements for Justice
Kneeling during the national anthem and wearing symbols of justice has become more common in sports like football and basketball, but gymnastics has historically never shared in those statements. The entire culture of gymnastics is built upon silence and as more research surfaces about the abusive culture of the sport, the long-lasting damage on gymnasts is becoming more and more clear. 
Growing up in an environment in which you are taught to follow orders and perform physically does not necessarily produce young women who have a strong voice or the confidence to make it heard. That's why this season of college gymnastics has been so remarkable; many teams made statements against the social injustice in the United States, and I think this needs to be talked about. 
Let's start with the Florida Gators; they were one of the first teams to kneel during the National Anthem at a meet—and publicize it on social media. Assistant coach Owen Field posted a picture on his personal Instagram in support of his team with the caption, "Equality." The Gators also hosted a pride meet later on in the season and sported Black Lives Matter tattoos with their leotards in a few of their meets. It is evident that the Gators' coaches are in support of their athletes unconditionally, which is in opposition to the narrative of fear that normally accompanies gymnastics coaches.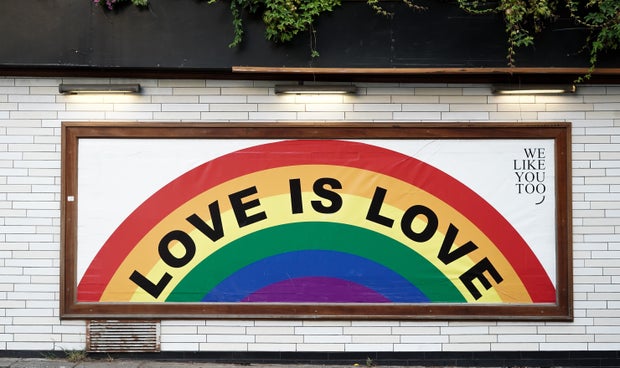 Photo by Yoav Hornung from Unsplash Also in support of Black Lives Matter is the University of California Los Angeles (UCLA) gymnastics team, who incorporated the BLM fist onto their leotards for their black excellence-themed meet, which has never been done before. At the end of each of their floor routines, they raised their fists in support of the movement, an inspiring and obvious sign of their stance on the injustice taking place throughout the country. 
Gymnast Nia Dennis honored Black culture with a variety of colored artists in her floor routine, and Margzetta Frazier's was dedicated to Janet Jackson. Pittsburgh Gymnastics also debuted a BLM leotard with the initials spelled down the sleeve in rhinestones. The Pittsburgh Gymnastics team wore this showstopping leotard at their #UntilWeUnite meet.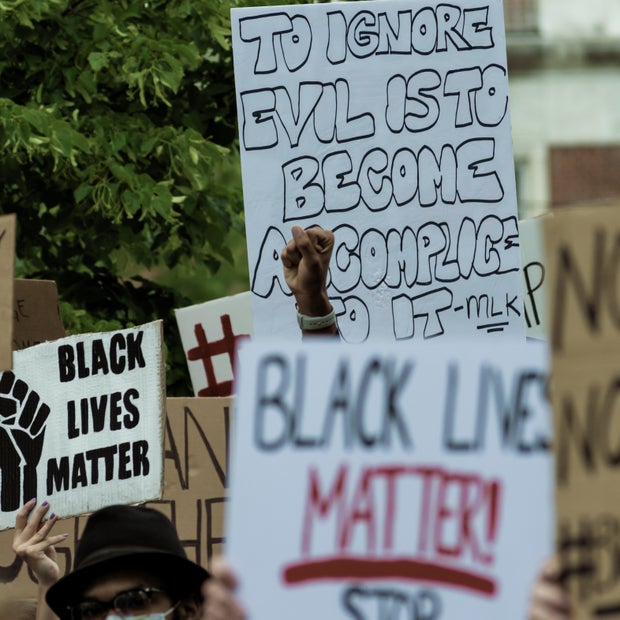 Photo by Johnell Pannell from Unsplash One of the most moving teams, however, was the Iowa Hawkeyes, who centered their entire season around the word "enough." The Iowa Hawkeyes released a video to define what that word meant to their team and what they hope to communicate this season. 
"We can't and will not go back to normal. Normal wasn't working," said the voices of the gymnasts as they looked up at a huge screen showing photos of the protests. "Strength lies in our unity. We are committed to coming together to do what's right. We are enough. We've had enough," they continued to say in the video as they slowly raised their fists in unison. I'm not going to lie, I did shed a tear (or two) when I saw this video for the first time and I still get chills every time I see it. The Hawkeyes have remained in the top 20 for the majority of the season, proving that love for one another will take them further than they could go alone. 
These movements extended far beyond the top teams, with Long Island University hosting a pride meet in which a drag queen sang the National Anthem while gymnasts from the University of California Davis kneeled for the anthem. This season was truly an unexpected surprise, and a lot of people doubted that gymnastics would ever get to the point of protesting so publicly. These girls are providing incredible examples for gymnasts growing up who may be trapped in an environment that silences their voice. 
The Pittsburgh head coach stated that she remembers the perfect hair and the perfect makeup that makes the gymnasts feel as though "you need to fit in this box," and explained that her own experience in the sport is her inspiration for change. Although the gymnastics system still needs dramatic changes, the NCAA teams definitely discovered the power of their voices and fueled other gymnasts to do the same. 
Want to see more HCFSU? Be sure to like us on Facebook and follow us on Instagram, Twitter, TikTok, Youtube and Pinterest!