"Siesta Key" Has Officially Been Renewed for a Fourth Season
Don't fear, reality TV news is here. Siesta Key has officially been renewed for a fourth season. Siesta Key is a reality TV series on MTV that follows the lives of a group of young adults living in Siesta Key, a barrier island off the coast of Sarasota, Florida. The series showcases the drama in their relationships and friendships, and explores them navigating their careers. The female lead of the show, Juliette Porter, is a Florida State University alumnus who graduated in 2019.
As reported by MTV, not only has Siesta Key been renewed, but they will be filming in a new location. Returning cast members include Juliette Porter, Chloe Trautman, Madisson Hausburg, Kelsey Owens, Brandon Gomes, Amanda Miller and Garrett Miller. Filming starts this week in Sarasota and will continue at an international resort in the coming weeks. This location change is most likely due to COVID. As seen in the current season of The Bachelorette, filming in a resort allows for adherence to COVID restrictions due to the quarantined setting.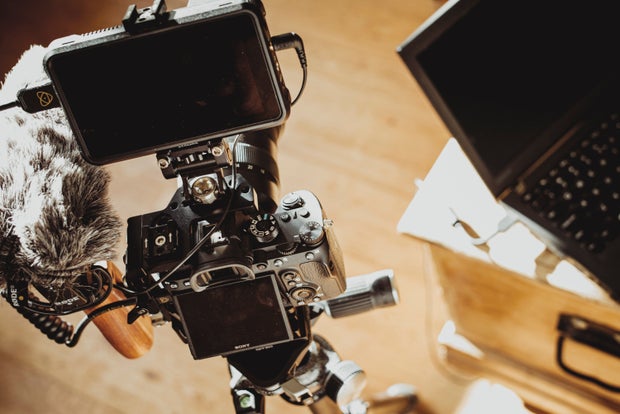 Photo by Aleks Marinkovic from Unsplash
Siesta Key faced a huge scandal last season due to the exposed racist past of previous cast member Alex Kompothecras. Starting in season one, Kompothecras was the male lead of the show, with many scenes taking place at his family's mansion. His dad Gary Kompothecras even serves as an executive producer on the show. MTV immediately cut ties with Kompothecras upon the resurgence of racist Instagram posts from 2012 to 2014. As reported by Distractify, these posts include several racist comments over the years; Kompothecras using the n-word as well as leaving an approving comment under a racist meme of past President Barack Obama. This scandal surfaced hours before the mid-season premiere of season three. MTV completely edited Kompothecras out of the show, only showing his girlfriend or parents in scenes that had to do with his storyline.
This new season of Siesta Key serves as a true fresh start following the Kompothecras scandal of last year. Season four will most likely explore new group dynamics with the incorporation of female lead Juliette Porter's boyfriend Sam Logan and his friend group. Last season ended largely hinting at this storyline as Sam and Juliette were heavily focused on alluding to him transitioning into Kompothecras's past role. Sam Logan's introduction caused major waves last season due to his once close friendship with Kompothecras that seemingly ended as a result of him pursuing a relationship with Juliette, who is Kompothecras's ex.
Sam has also caused intrigue within the Siesta Key Reddit thread due to his family's insane amount of wealth; they are billionaires. Another noticeable change is Kelsey Owen's new relationship status as she's made it Instagram official with boyfriend Max Strong. Garrett Miller has also made it Instagram official with his new girlfriend. Season four will most likely focus on the bombshells dropped during the reunion, including Madisson Hausburg's engagement to former Siesta Key producer Ish Soto and move to California as well as Brandon Gomes's cheating scandal that resulted in him fathering a child.
A release date hasn't been announced for the fourth season but can most likely be expected to air in the spring of 2021.
Want to see more HCFSU? Be sure to like us on Facebook and follow us on Instagram, Twitter, TikTok, Youtube and Pinterest!