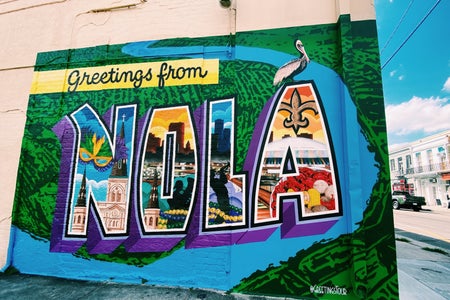 Original photo by Dana Sardina
A Quick Guide To a Weekend in New Orleans
Since COVID-19 hit, travel has not been the top thing on my mind, but with more travel rules and safety regulations in place, and my third anniversary with my boyfriend upon me, I wanted to do something special. With New Orleans only a six-hour drive away, we decided to go for it, and we had an amazing time! So amazing, I wanted to make a quick guide with some of our favorite things we experienced in case you were considering where to go on your next weekend trip!
What to do: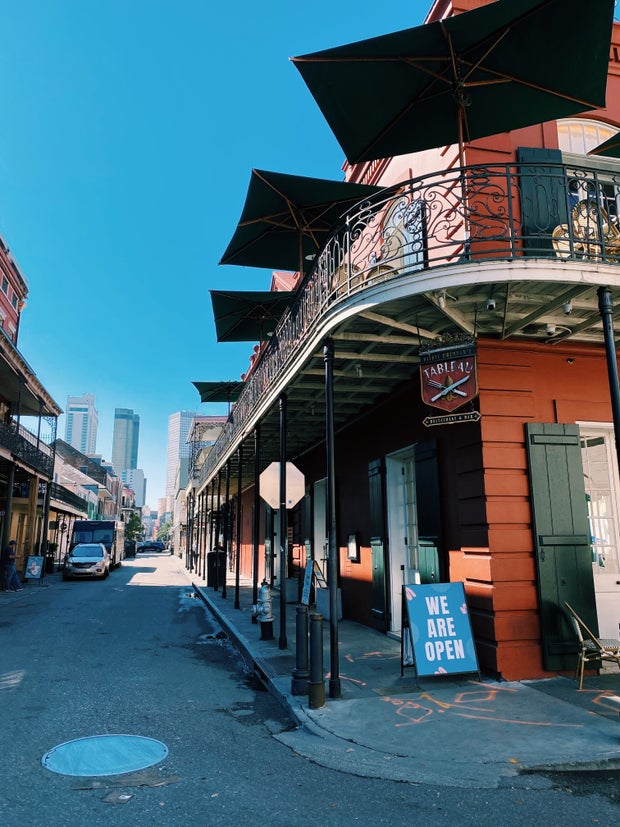 Original photo by Dana Sardina Even with New Orleans not running at full capacity, there's still plenty to do! In the French Quarter, Bourbon Street is, of course, a must-see. It's lined with quirky bars, giftshops and countless food options. However, don't spend all your time there! The surrounding streets are full of shops and boutiques filled with antiques, voodoo, costumes, souvenirs and local spices. Other great spots are the Mississippi riverfront, the Louis Armstrong Park and Jackson Square. We spent the majority of our two full days in the Quarter, and there was still so much we could have seen. Outside of that, my other top location was City Park. This huge park has everything from paddle boating to a frisbee-golf course to an art museum. My boyfriend and I visited an outdoor sculpture park that was a part of the museum, and it was beautiful!
What to eat: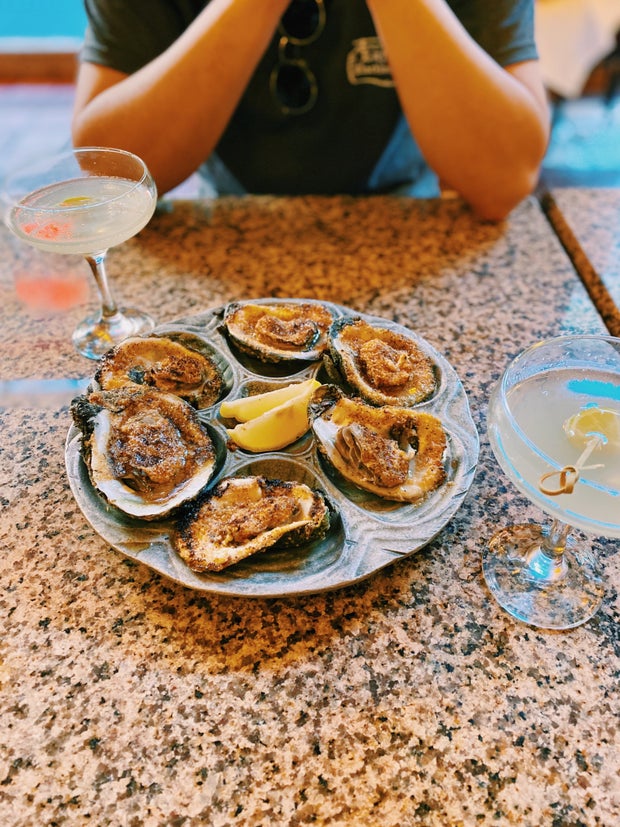 Original photo by Dana Sardina To put it simply: eat local. New Orleans' cuisine is world-famous for a reason. Every single meal we had in the French Quarter was authentic, fresh and absolutely delicious. A few highlights were beignets and café a lait from Café Du Monde, jambalaya and fried chicken from Cornet, charbroiled oysters and shrimp po'boys from Bourbon House, Cajun pasta with crawfish tails from Cafe Pontalba and barbecue shrimp and grits from Tableau. My favorite meal outside of the Quarter was an amazing locally owned creperie in the Garden District called Deville Coffee House and Creperie. It was the most decently priced place we went to and also one of the most fantastic. They had sweet and savory crepes, and they were all made fresh right in front of you.
What to drink: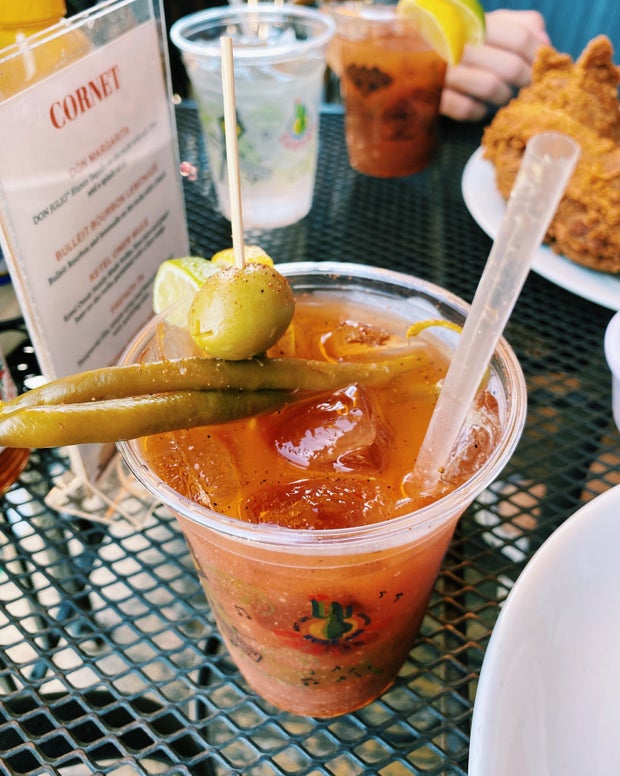 Original photo by Dana Sardina The only thing as famous as New Orleans' food is their signature drinks! A city whose open carry laws are there to be enjoyed by visitors 21 and up, if you're looking to try new, unique drinks while taking in the culture of the city at the same time, this is the place. I'm usually not a Bloody Mary fan, but Cornet was famous for them, so I went out on a limb to try. I was not disappointed. Another must-have is their famous frozen daiquiris, of which we tried many. However, Lafitte's Blacksmith Shop's Frozen Voodoo Juice was the best. Considered the oldest building in the U.S.A being used as a bar, this landmark features some great ghost stories, a great atmosphere and great drinks. Another favorite of ours was the Pirate's Alley Café. Known for its mixed drinks and also its absinthe, it's a great spot to sip a drink and watch the activity and street performers near Jackson Square.
Honestly, I think this is a must-see city when you're in college, or any time you have a chance to go. Regarding the coronavirus, everything we did was outdoors, people wore masks everywhere and when indoors people were socially distancing. The only thing we avoided was Bourbon Street at night- it was fine during the day but did get crowded on a Saturday night. I believe it's possible to have a great, safe time in this cultural hub, and I seriously recommend it.
Want to see more HCFSU? Be sure to like us on Facebook and follow us on Instagram, Twitter, TikTok, Youtube and Pinterest!