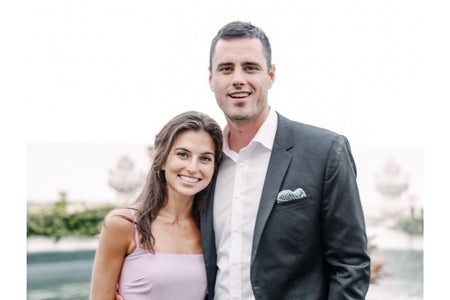 Q&A With 'Bachelor' Alum Ben Higgins
If you're a Bachelor fan, you definitely have heard of Ben Higgins. Ben Higgins first aired on our television screens in 2015 when he was on season 11 of The Bachelorette and became America's sweetheart once he became The Bachelor in 2016. Besides being a notable Bachelor alum, he also runs his own coffee business and hosts the Almost Famous podcast with Ashley Iaconetti. I got the incredible opportunity to sit down and discuss all of these aspects of his life.
Her Campus (HC): Are you thankful that you went through The Bachelor process, even though the show didn't work out for you.
Ben Higgins (BH): I am very thankful for the show. It has had its difficulty and low points but it has changed my life for the better.
HC: What do you think the most common misconception about The Bachelor franchise is? And how do you like to address it?
BH: That the show isn't real. The show has real people processing real emotions. It has its moments because it is in a controlled environment but it is real.
HC: Bachelor Nation looks like a happy family on social media. Is there any petty drama behind the posts like the show shows?
BH: Just like any family there are issues behind the scenes. However, the Bachelor world is a complex world with a ton of great people with a ton of interesting and unique backgrounds. For the most part, this family is terrific!
HC: What's it like running Generous Coffee Co.? 
BH: It is a lot of joy and celebration. It is also a lot of time and commitment. Some days are more fun and exciting than others. Going to visit a coffee farm is better than filling out a spreadsheet. However, both tasks are a part of pursuing the bigger picture which is to fight injustice facing humans all around the world.
HC: How do you and Ashley keep your Almost Famous podcast engaging every week? 
BH: We really have a great team of producers who book talent and schedule interviews. In addition, Ashley and I love engaging with our listeners. It is fun for us to share our lives, talk about our current life events and also touch on all the craziness that is "BachelorNation."
HC:  Besides running your own business and podcasting, what other hobbies do you have?
I love to golf, hang out with my amazing girlfriend Jessica, spend time doing anything with my family and her family. I also love to ski with my friends in Colorado. I write a lot and spend a bunch of time in contemplation/meditation.
HC: Currently, you're seeing someone. What was it like going back into the dating world after The Bachelor?
BH: It has been one of the coolest things for me to be with someone who loves and accepts me fully. I [was] worried that after being on the show it would be hard for me to find someone to date but instead after meeting Jessica my life has only enhanced. It has been so great!
HC: What are you most excited about for The Bachelor Live with Becca Kufrin?
BH: To meet so many people all throughout the USA! I get to see all of the Bachelor fans in 66 cities! It is going to be something to remember! I am also excited to be on stage and feeling the energy each night coming from the audience!
HC: What do you think the greatest opportunity The Bachelor has given you?
BH: Starting Generous Coffee Co. It is a dream. It has always been a dream. Starting a company focused on trying to make the world a better place and to help each person feel known, loved and accepted is the best! It would not be as successful as it is without the show and the platform it gave me.
HC: What do you think is the most important thing you've learned from everything The Bachelor franchise has given you?
BH: That the world is complex and we all have our own stories. Stories of pain, struggles, joy and love. At the end of it all, we are all common in that we share those in common. People are special and they are meant to be loved and to love others. 
All images courtesy of Ben Higgins.
Want to see more HCFSU? Be sure to like us on Facebook and follow us on Instagram, Twitter and Pinterest!