Until recently, I feel like podcasts had a reputation of being solely for older people. Like no one was walking around comparing what podcasts they had on their iPod Nano in middle school, it was always a fight over what Ke$ha or Black Eyed Peas song was better. But now, in the Joe Rogan era we live in, podcasts can be a pretty big part of young people's lives.
If you don't listen to podcasts, I'm here to tell you why you're doing it wrong. Podcasts are like TV shows that you don't have to watch, and it's amazing. While I love music as much as the next person, sometimes I get into slumps where I've listened to all of my playlists on repeat, and I become sick of it. And that's where podcasts come in. With podcasts, it's a new topic every time, so there's nothing to get tired of. Podcasts are great for when you first wake up in the morning, and maybe you're not quite in the mood to hear trap music at nine a.m, but a podcast is the perfect Segway from dreamland into reality.
Now that I have guided you to the light that is the world of podcasts, in honor of National Women's Month, these are a few of my favorite podcasts for the ladies.
Schnitt Talk
This cutely named podcast is everything I imagine it would be like if I had a wise older sister. The podcast is run by twitter influencer, Ellie Schnitt, and her producer Alanna Vizzoni where they dive into the truth of living life as post-grad young women. It's easy to get frustrated while being surrounded by immature guys, but Ellie and Alanna are here to tell us that it does not, in fact, get better, and fully grown men still act like children (which is great to hear). While they do spend a good portion of the podcast talking about dating, exes and sex, they also give great advice about friendships and work environments. In episode 73 "I'm Just Not Ready For A Relationship" they say "There's a difference between being excluded, and just believing a narrative that you've created" and that one stuck with me. It's easy to pretend that I know everything about everything, but in reality, I'm just a clueless college girl, and with this podcast, I feel like Alanna and Ellie are my fairy god sisters.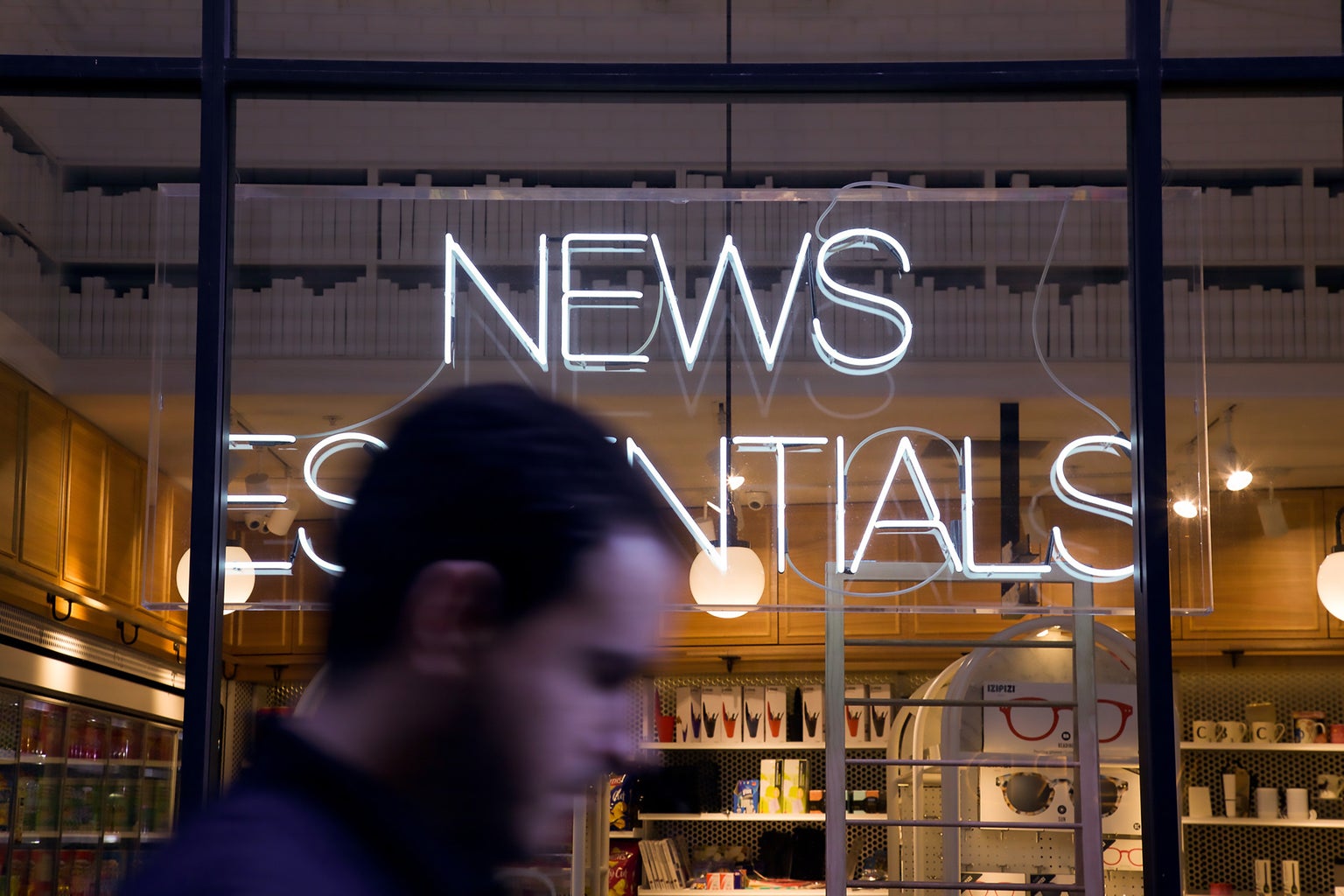 The Daily
While I think it's important to get a weekly dosage of boy advice, The Daily gives you quick but necessary updates about what's going on in the real world. The Daily releases 20-minute episodes five days a week, so it's the perfect podcast to put on while getting ready in the morning. I think not enough young people are involved and aware of what's going on in the country, and traditional news sources can be intimidating, but that's where this podcast comes in. They don't use political jargon that leaves their audience confused, and the short length makes it easily digestible. This podcast is run by The New York Times, and they try to be a neutral source, so regardless of your political affiliation, this is a good podcast for you. It never hurts to be aware of what goes on in the world, and this podcast is the first step to being politically and socially involved.
Call Her Daddy
On the other side of the spectrum, if you ever get tired of being a socially conscious individual, and just want a fun podcast, Call Her Daddy is the one. While Ellie and Alanna are the fairy god sisters, Alex Cooper and Sofia Franklyn are the older sisters that take you to parties and help you sneak out from your parents' house. These two leave nothing to the imagination and say everything that everyone else is too scared to say. Their raunchiness and bluntness is refreshing in a world that tells women to act and behave in a certain way. Contrary to what you may believe from the title, Call Her Daddy is not solely for girls, and their male audience is growing rapidly. The effect this podcast has is quite widespread, and both girls and guys have begun putting #DaddyGang in their Tinder bios to identify fellow listeners. If every college guy has a "Saturdays Are For The Boys" flag hanging in their room, then every college girl should have a Call Her Daddy flag flying high and proud.
Life of the American College Kid
As you can assume from the title, this podcast is run by two college kids who bring you along as they try to figure out their way through their freshman year. Brennan Fisher and Jacob Knutson give the average girl insight on what college boys are really thinking and they don't hold back. While they may have some controversial opinions on what girls like, (The Bachelor), they say what we need to hear, not what we want to hear. They even have a "for the boys" episode, where they give actual good Tinder advice to boys.  They're basically out here doing God's work, so we can all stop getting those dry "what are your major" messages. And while I may be biased as an ex-coworker of Brennan, I think they're just genuinely good guys, and it's refreshing to know there's still some out there.
There's a podcast out there for everyone, so even if none of the ones I mentioned sound particularly enticing, just spending a few minutes listening to a podcast's intro episode can reveal everything you need. So next time you wake up or walk to class, and you aren't quite in the mood to listen to music, consider a podcast.
Want to see more HCFSU? Be sure to like us on Facebook and follow us on Instagram, Twitter and Pinterest!