On Aug. 29, the residents of Louisiana and Mississippi prepared for Hurricane Ida's arrival. While some chose to pack their valuables and evacuate to a nearby state, others decided to board up their windows, purchase a generator and hope for the best. As this Category 4 hurricane neared the Gulf Coast, these individuals felt an all-too-familiar feeling… one that they felt exactly 16 years ago.
As I type this in the comfort of my Florida apartment, miles away from my family and friends home in Louisiana, I think back to sixteen years ago. I was only four years old at the time, my brother two. I had just celebrated my birthday and was gearing up to start a brand-new school when all of a sudden we were up and leaving. The next thing I remember is running around in a large field in Northern Louisiana. Not only could I feel the intensity of the wind, but also the anxiousness from my family. Even though I was young, I knew this was not a "normal vacation"; this was something much more than I could have ever imagined. Over the next couple of days, everything that could have possibly gone wrong went wrong. My brother busted his head open, my grandmother broke her back, my mother was hit with a severe migraine and all three of them were sent to the hospital. Though Katrina couldn't touch us up North, she found a way to make a lasting impression on all of us. Once we got back to our hometown of Madisonville, Louisiana, we faced three weeks with no power and limited resources. While these were adverse conditions, my parents knew that we were beyond lucky compared to others.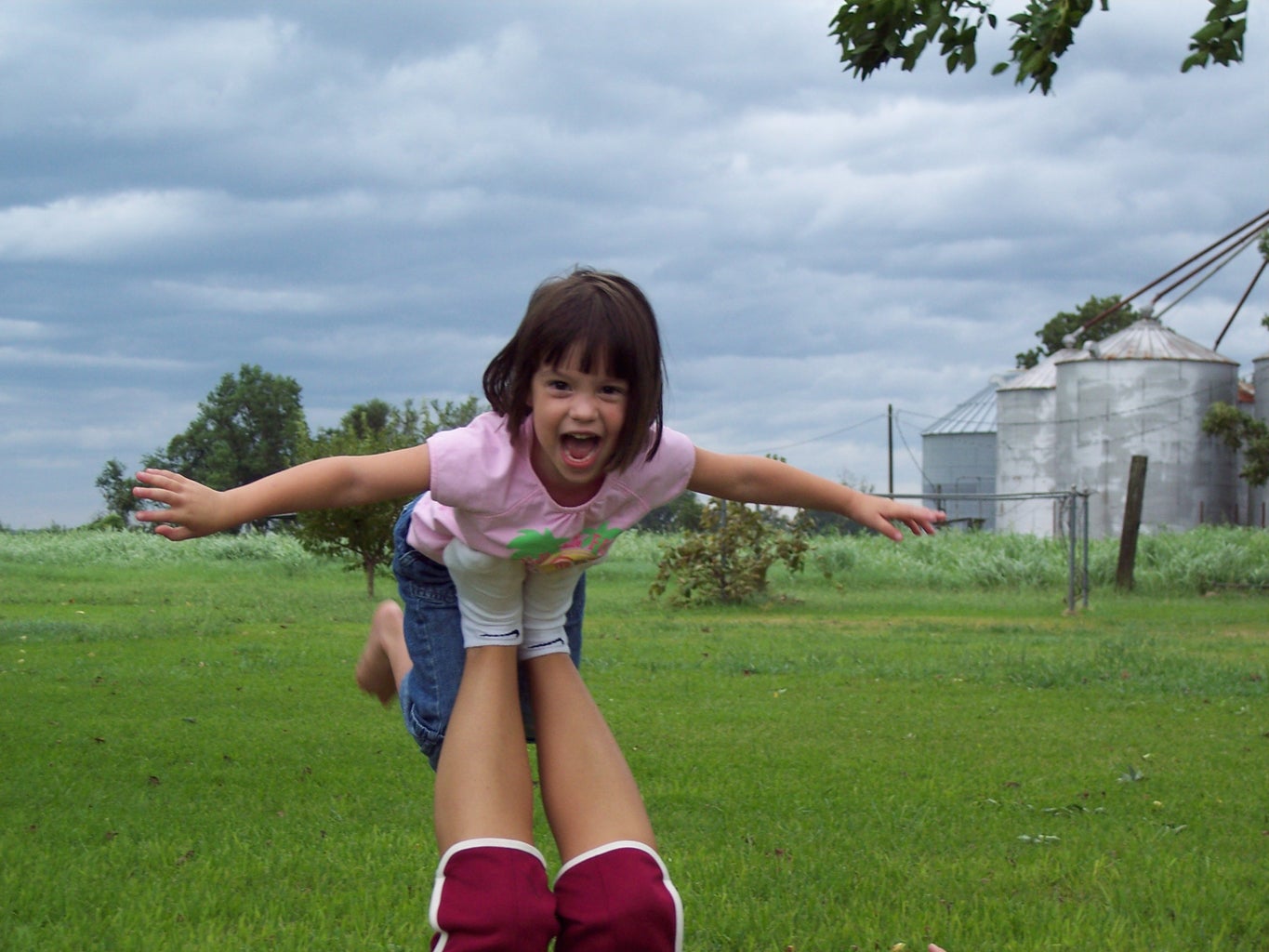 "Katrina did not discriminate," said my grandmother Gail Varuso. "Levees breached reaching flood levels that surpassed rooftops, took lives. Tornado and wind damage crushed homes—those of the rich and poor. The destruction was for miles and miles, reaching her ugly peak of destruction to our beautiful Mississippi gulf coast.  What was left for us? Millions became homeless. Neighbors became separated forever. Homes that they grew up in, shared with their loved ones were now memories. It was hard to live with and many did not. They say that Katrina killed over 1800 people—that was just from the hit. Hundreds died in the aftermath for a multitude of reasons—electrocution from downed power lines, mishandling of generators, illnesses that could not be treated due to lack of medical attention." 
Many of our family and friends lost everything but their lives, and those who evacuated were greeted with pure grief. Their homes, their beloved state, and the life they once knew had been destroyed and what was left was far more devastating.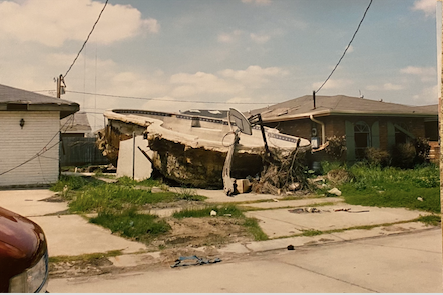 "My husband and I packed up our 4-year-old daughter, 4-month-old triplets, two dogs and whatever we could fit into our vehicle and evacuated to North Louisiana to escape Hurricane Katrina," said Celeste Kurucar. "Our home was in Meraux, Louisiana. We received 15 feet of water and oil from a neighboring oil refinery in our home from the Mississippi River Gulf Outlet (MRGO) storm surge. Our entire life was washed away with the floodwaters of Katrina… With only the kindness and generosity of strangers we met along the way, we were able to start the reconstruction of our lives."
During this time, communities came together like never before. Strangers joined forces to rebuild what they had lost and formed lasting connections through their shared experiences. Even those who no longer lived in Louisiana lent a helping hand to individuals in need during this time.
My Aunt Cheryl, a former resident of Louisiana, encouraged family and friends to aid the victims of Katrina. Aunt Cheryl explained, "In the two years following Katrina, I went down along with family and friends to do hurricane relief six different times. At the time, I was the executive director of a mental health agency and my board permitted me to give anyone time off with pay who wanted to go down to New Orleans." Though she no longer resided in Louisiana, Cheryl still felt obligated to help restore her home state.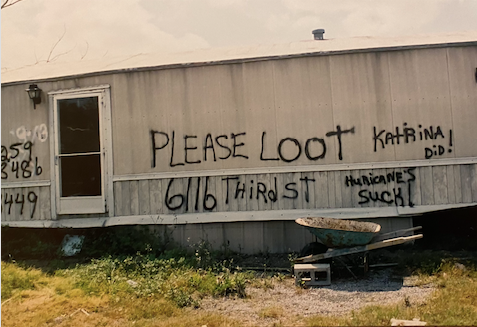 Fast forward 16 years later and another strong hurricane has hit the Gulf Coast. People couldn't help but feel deja vu, especially since the anniversary of Katrina was nearing. As luck would have it, Hurricane Ida made landfall on this 16th anniversary, bringing many emotions to this already stressful time.
Though I knew an equal amount of people who decided to both stay and evacuate, I noticed that many of the individuals who were young adults during Hurricane Katrina and now have families of their own chose to evacuate.
My Aunt Rachel, who has two children, decided to bring her kids to Pensacola, Florida. My Aunt Rachel shared, "I remember evacuating as a young couple while I was still in law school. I was terrified by all the devastation from Katrina. I did not want that experience for my children.  I am hopeful that instead of fear and sadness, I provided them with fun and peace during Hurricane Ida while it wreaked havoc on our hometown and beyond. We have been here before and will come back again, better than before."
Much of my immediate family chose to ride out the approaching hurricane together in our home in Madisonville, Louisiana. My grandmother Gail, who stayed with my parents during Ida, reflected on her past few days. She said, "The experience was truly scary—pine trees cracking, wind howling. We prayed that the roof kept intact and that Ida would pass over quickly. Luckily, all of us woke up to habitable homes, without power, but not destroyed. But not all were lucky, there were incidents of tornadoes, devastating flooding west of us, south of us. Families in their attics waiting to be rescued. Areas severely hit, but nothing that will keep us from rebuilding our lives, our communities. Because of Katrina, we know the difference."
Miles away from my family and friends back home, I felt an enormous amount of anxiety and helplessness. I spent hours on Facebook scrolling, trying to find any sort of update from the hurricane. Once the storm surpassed, my social media feeds were consumed with photos and videos of the wreckage. Grand Isle was basically wiped off the map and La Place was left underwater. While it was easy to get wrapped up in the emotions of the devastation that was left behind, I forced myself to look at the bright side: that my loved ones were okay. Sometimes, it takes events like these to really put life into perspective. While my family is still without power, others are currently in shelters. Like before, it will take the help of family, friends and even strangers to lift up those in need and help rebuild and restore the Gulf Coast. If Katrina taught us anything, it's that Louisiana will survive this and grow even stronger than before.
Want to see more HCFSU? Be sure to like us on Facebook and follow us on Instagram, Twitter, TikTok, YouTube and Pinterest!