Today, Feb. 14 marks the one year anniversary of the mass shooting at Marjory Stoneman Douglas high school. 17 lives were lost that day, and the impact spread across the nation overnight. Now, a year later, students and loved ones remember the 17 lives and continue to find hope amidst the tragedy.
Only one day after a former student walked onto the MSD campus and shot and killed 14 students and three staff members, 20 students banded together to form a movement of hope. The Never Again MSD movement was formed on Feb. 15, 2018, to advocate for gun control and tighter regulations to prevent future gun violence. The nation watched as MSD students – Emma González, David Hogg, Alex Wind, Cameron Kasky, Sarah Chadwick, and Jaclyn Corin, to name a few – spoke out about gun control and the loss of their classmates and teachers.
David Hogg told CNN on Feb. 15, that while everyone can give thoughts and prayers, "What we really need is action." And days later, Hogg and other MSD students met with the Peace Warriors and BRAVE (Bold Resistance Against Violence Everywhere) from Chicago to organize the March for Our Lives march and movement.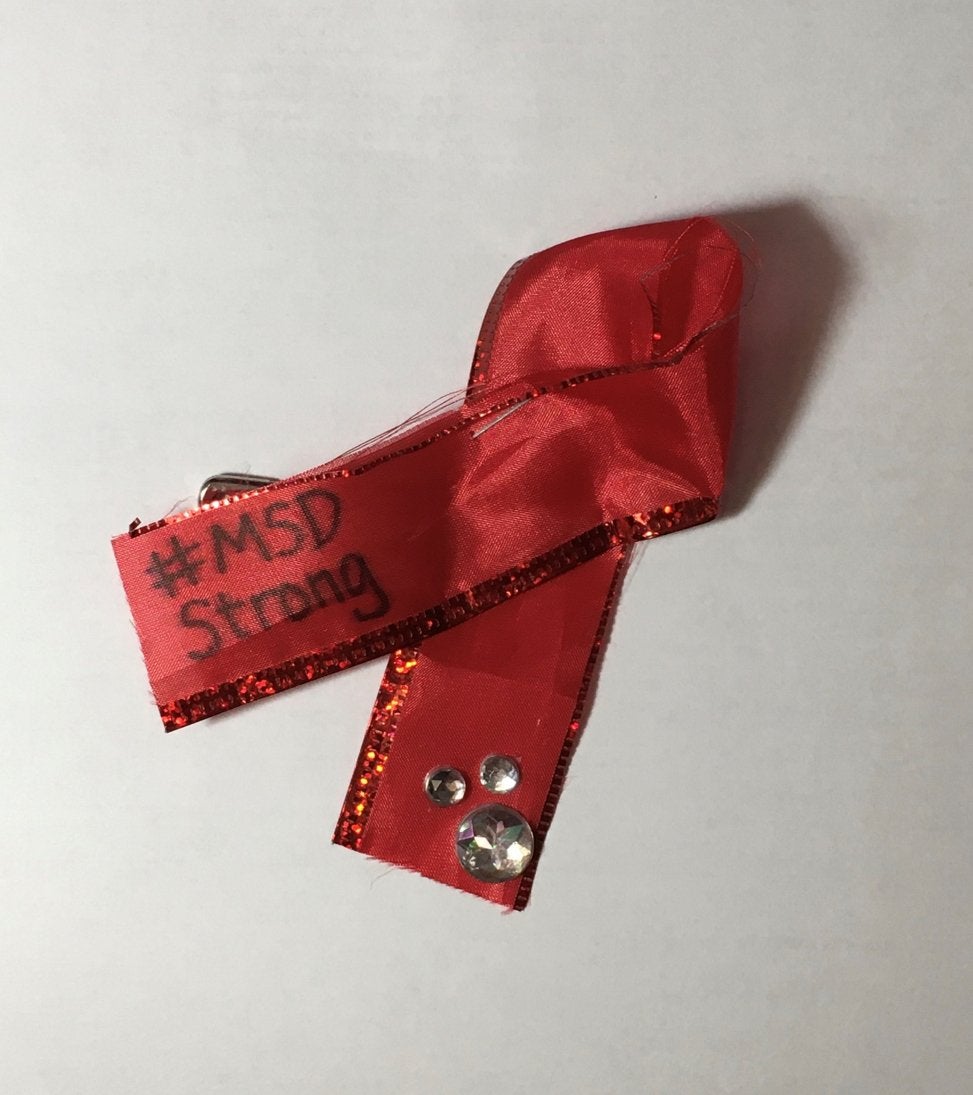 On March 24, 2018, over 400,00 people marched on Washington, D.C. and over 1.5 million people around the country marched in over 700 related marches. Supporters showed up with signs, declaring, "We call B.S." and chanting, "Enough is enough!" Emma Gonzalez made a powerful speech that day by staying silent for four minutes and 26 seconds before saying, "The shooter has ceased shooting, and will soon abandon his rifle, blend in with the students as they escape, and walk free for an hour before arrest."
Since March for Our Lives march in Washington, the students from MSD have continued to advocate for gun control. Their goal was – and still is – to turn key issues of the 2018 midterm elections towards gun control, inspire young people to turn out and vote for future elections and create a bill for school safety and measures for gun control.
On March 9, 2018, former Florida Governor Rick Scott enacted the Marjory Stoneman Douglas High School Public Safety Act, which banned bump stocks, raised the age to purchase a gun from 18 to 21, and established a waiting period of three days when purchasing a gun. All schools are also now required to have a safety officer present on campus.
The March for Our Lives organization and MSD students spent their summer of 2018 visiting 24 states across America, calling the tour the "Road to Change." The students registered other young people to vote and met with survivors and families who have also been affected by gun violence.
Many of the students involved in March for Our Lives and the Never Again MSD movement wrote a biography titled Glimmer of Hope. The book, written by 25 Marjory Stoneman Douglas students, describes how each student turned their sorrow into that of action, and how they eventually created March for Our Lives.
While the students plan to continue their push for change, the recent graduates and seniors are continuing their education. Emma González attends the New College of Florida. Jaclyn Corin will be attending Harvard this fall. David Hogg took a gap year and has plans to enroll in Harvard this fall. Delaney Tarr currently attends the University of Georgia.
On Tuesday, Feb. 12, "The Trace," the Miami Herald and "McClatchy" launched the "Since Parkland" project, which consists of a series of stories of the year in gun violence following the Parkland shooting. The Miami Herald states, "The 12-month period starting Feb. 14, 2018, saw nearly 1,200 lives snuffed out." Over 200 teen reporters from across America documented all of the children up to the age 18 who had been killed due to gun violence. "Since Parkland" highlights the stories of each child killed in shootings since Feb. 14, 2018, rather than analyzing statistics.
The community of Parkland and of Marjory Stoneman Douglas plans to offer counseling, encourage students to partake in service projects, and will in honor of the 17 victims with services and vigils. The Florida Capitol building lights have turned orange and Florida State University will hold a vigil in remembrance as well.
While today will be forever marked in the memory of Parkland, relatives and friends of the victims see it as just another day. Andrew Pollak, whose daughter Meadow Pollak, 18, was killed, told NBC News, "The anniversary for me is really meaningless because every day for me is Feb. 14."
While the nation mourns with and for Parkland, after a year of activism and finding hope through the Marjory Stoneman Douglas tragedy, the families and friends of the 17 students and teachers will remember today as the day that their lives changed forever.
For more information about the "Since Parkland" project, visit https://sinceparkland.org/.
Want to see more HCFSU? Be sure to like us on Facebook and follow us on Instagram, Twitter and Pinterest!​