A Pale Girl's Guide to Healthy Skin This Summer
All year-round beaches in Florida are flooded with tourists and locals eager to soak up the sun. During the summertime, those are when the temperatures are the highest and the rays are the harshest on the skin. If you plan on spending most of your summer in the sun, it's super important to protect your skin from permanent damage caused by harsh UV rays. For a pale girl like me, this could not be truer. To amp up your skin regimen this summer, here are some of the most important things to keep in mind. Trust me, your skin will thank me later.
The Basics
To start off there are two different kinds of ultraviolet sun rays that you should look out for. The first are UVA rays. Overexposure to these contributes to fine lines and wrinkles all over your body in addition to sunburn. The second is UVB rays which play a huge role in major sunburn, increasing the likelihood of you developing skin cancer in the future. The SPF number listed on the outside of the bottle provides you with information about the percent of UVB rays coming in contact with your skin. For example, SPF 30 lets in three percent of those rays, and SPF 50 only allows two percent of those rays that touch your skin.
Your Skin Type
When purchasing sunscreen, it's best to know what type of skin you have. Normally, people either have oily, dry or combination skin. Believe it or not, there are actually certain ingredients in sunscreen that are complementary to one skin type over others. For oil-prone skin, look out for the label "non-comedogenic." This word means that the product is specifically formulated not to block your pores. Some of the best sunscreens for oily skin are listed here. For dry skin, search for hyaluronic acid or ceramides. These ingredients help moisturize the skin to avoid flaking and fine lines. If you have this skin type click here for more sunscreen options. For sensitive and/or combination skin it is best to look for zinc oxide and titanium dioxide. These ingredients work to protect your skin while also avoiding irritation and burning around the eyes. For this sunscreen list click here.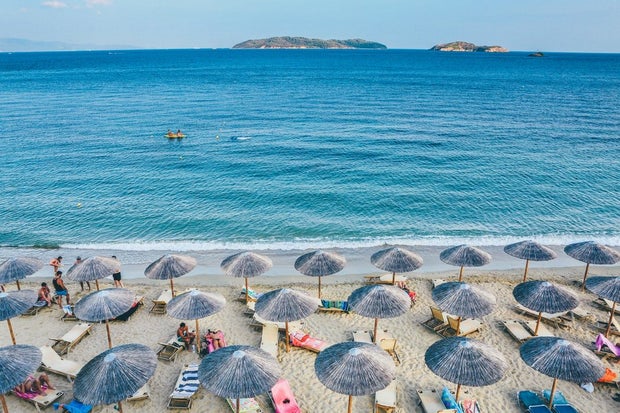 Nick Korvounis
Skin Preparation
For optimum utilization and effectiveness, there are certain things to consider. For one, make sure your sunscreen has an SPF of 30 or higher no matter how pale or dark your skin is, to begin with. This allows for maximum sun protection to avoid permanent skin damage and cancer. A second step is to reapply your sunscreen and not just on the places you burn the worst. I have been victim to some horrible sunburns in the past because I either forgot to reapply sunscreen after I went in the water or because I thought my pale skin could take the heat on a cloudy, windy day. My mistake. An additional tip is to incorporate some other protection if you don't like lathering on sunscreen every time you go outside. This can come in the form of a nice bucket hat or even a cute umbrella that you might already have at home. If not, try to invest because you only get one skin and your skin is worth it.
Conclusion
It is clear that no matter your skin type or circumstances, there is a protection method out there that can best serve your individual wants and needs. Although skin like mine might be more prone to damage, that doesn't mean everyone isn't at risk for the same types of issues. I cannot stress the importance of sun protection enough in today's times because the sun isn't getting colder anytime soon. With temperatures expected to rise as time goes on, this is your chance to proactively protect yourself against skin cancer and other skin inconsistencies that go along with regular sun exposure.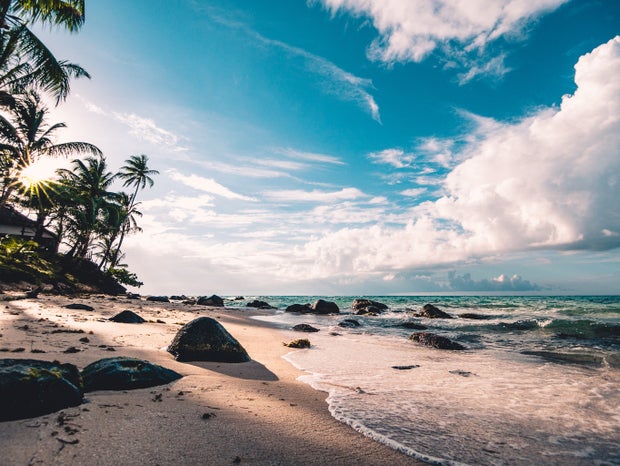 Fabian Wiktor / Pexels
Want to see more HCFSU? Be sure to like us on Facebook and follow us on Instagram, Twitter and Pinterest!