My Top Five YouTubers to Watch in Quarantine
YouTube. It's a wonderful platform most of the time. If you don't want to commit to a Netflix binge, or get super invested in a 10+ season show, YouTube is the way to go. It's free, easy and has content for every audience. Lately, the world is kind of in the middle of a really extreme and scary historical moment. I've been hopping back on the Tube more frequently to take my mind off of what's happening. So here are my top five favorite YouTubers to watch this quarantine (this is in no particular order – I love these channels to death).
1. Chris Klemens
I have been watching Chris Klemens for years. He manages to somehow make me laugh out loud or smile every video. He is sarcastic, cool and creative. His channel has vegan cooking videos, dying hair videos, man on the street videos, crafting videos, thrifting hauls and more. His channel has a video for everyone. For example, he just dropped a video where he watches the movie "Cats" while intoxicated (I was fully laugh-crying at this one). His content is comedy gold and in his recent videos, he has been highlighting charities to donate to.
2. Hot Ones
I absolutely love Hot Ones. From Sean Evans (the host) to the new lineup of sauces every season, this show is very entertaining. Evans presents really researched, thoughtful questions and the guests are always interesting. Watching people eat extremely hot wings is funnier than you'd expect. Some past guests have included Paul Rudd, Tyra Banks, Margot Robbie, Will Ferrell, Chance the Rapper and many others. Also, who doesn't like wings? The episodes are 20-30 minutes long - a perfect break from studying.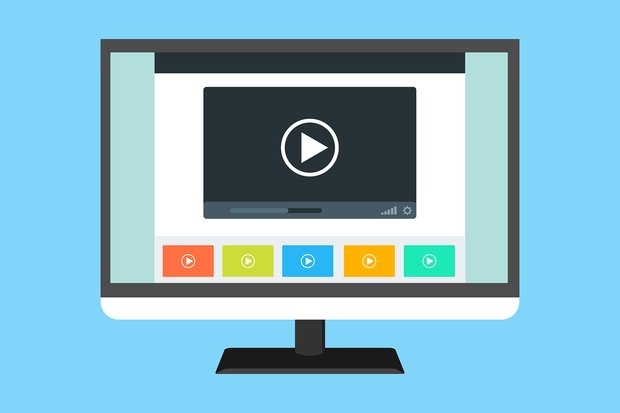 200degrees
3. Julien Solomita and Jenna Marbles
Jenna and Julien are the reason I still believe in love. They both have separate channels, but because they appear so frequently on each other's channels I decided to group them. Both of their channels' content is pure and wholesome. Julien's cooking videos are everything – he takes nonvegan foods and makes them vegan. Think Tasty but with Aries energy. Now I've been watching Jenna's videos since middle school. Her videos are an instant mood booster. They're fun and ridiculous, and her dogs are my everything.
4. NPR Tiny Desk Concert
I'm going to veer from the traditional YouTuber real quick to present NPR's Tiny Desk Concert series. I absolutely adore it;  I'm a sucker for anything acoustic. The premise is that in the NPR offices, artists come in and perform acoustic sets behind someone's desk (hence the name "Tiny Desk"). So many great artists, known and lesser-known have performed on there. A lot of times, I'll listen to the podcast versions of this show on the go because I love the sets so much. Some past guests: Taylor Swift, Coldplay, Lizzo, Hozier, Paramore and Rex Orange County. I recommend starting with an artist you haven't heard of – they may surprise you.
5. Ayydubs
I love Alyx because she is so awkward and relatable. My favorite series on her channel is "Revealing Your Secrets". Basically she has her viewers submit anonymous secrets they have, and she reads and reacts to them. It's fascinating, hilarious and horrifying. They always make me feel better about myself and they are honestly an experience.
I hope you all enjoyed this list and have hopefully seen some of the people on it. If not, I hope it gives you something new to dive into this lockdown season. Happy watching!
Want to see more HCFSU? Be sure to like us on Facebook and follow us on Instagram, Twitter and Pinterest!