Some of my favorite films and television shows are page-to-screen adaptations. Having a novel companion to film or series enriches the story. Within the last decade, I have witnessed an onslaught of novel interpretations that did not disappoint my bibliophile side. Here are nine of my favorite page-to-screen adaptations and where you can watch them!
If Beale Street Could Talk (2018)
The gorgeous film adaptation of James Baldwin's novel If Beale Street Could Talk is not one to be missed. This timeless story follows the struggles of a young black couple as they attempt to deal with a sentence to a crime that was not committed, family and societal pressures, and an upcoming pregnancy. Moving, poignant and, best of all, directed by Florida State alum Barry Jenkins.
If Beale Street Could Talk is available on Hulu.
Big Little Lies (2017)
If having a cast that includes Reese Witherspoon, Zoë Kravitz, Laura Dern, Shailene Woodley and Nicole Kidman isn't enough to convince you to watch a television show, then I'm not sure what to tell you. Except maybe that I read the original novel in about two days because it was just. That. Good. The television adaptation of Big Little Lies does not disappoint. The show has the perfect blend of themes such as family, loyalty and strong female friendships. Even better, the second season picks up where the book finishes, giving us another season to process the Monterey murder. 
Watch Big Little Lies on Hulu with an HBO add-on.
The Perks of Being a Wallflower (2012)
Want to laugh, cry and dance to "Come on Eileen" all alone in your bedroom? Then The Perks of Being a Wallflower is the movie for you! If you've already seen the film, then chances are like me you also changed your Instagram bio to "in that moment, I swear we were infinite" when you were 15. There's a reason this film became our entire personality in high school. Whether you've seen the film or not, Perks of Being a Wallflower is a striking adaptation of Stephen Chbosky's intimate novel.
You can stream Perks of Being a Wallflower on Netflix.
The Handmaid's Tale (2017)
Margaret Atwood's The Handmaid's Tale tells the story of a future America gone wrong, now known as "the Republic of Gilead." This is one of those series that once you start, you won't be able to stop. And lucky for viewers, similar to Big Little Lies, the second and third seasons continue where the book leaves off. If you're looking for a darker science fiction show that has a pinch of political commentary, then this is the series for you.
Start bingeing The Handmaid's Tale on Hulu.
Call Me By Your Name (2017)
If watching Call Me By Your Name doesn't immediately make you want to pack your bags and move away to the remote Italian countryside, then I'm going to question if we saw the same film. Armie Hammer and Timothée Chalamet grace the screen as perfect interpretations of André Aciman's star-crossed lovers Oliver and Elio. Call Me By Your Name is as beautiful as it is heartbreaking, perfect if you're looking to cry to Sufjan Stevens.
You can watch Call Me By Your Name on Amazon for $2.99.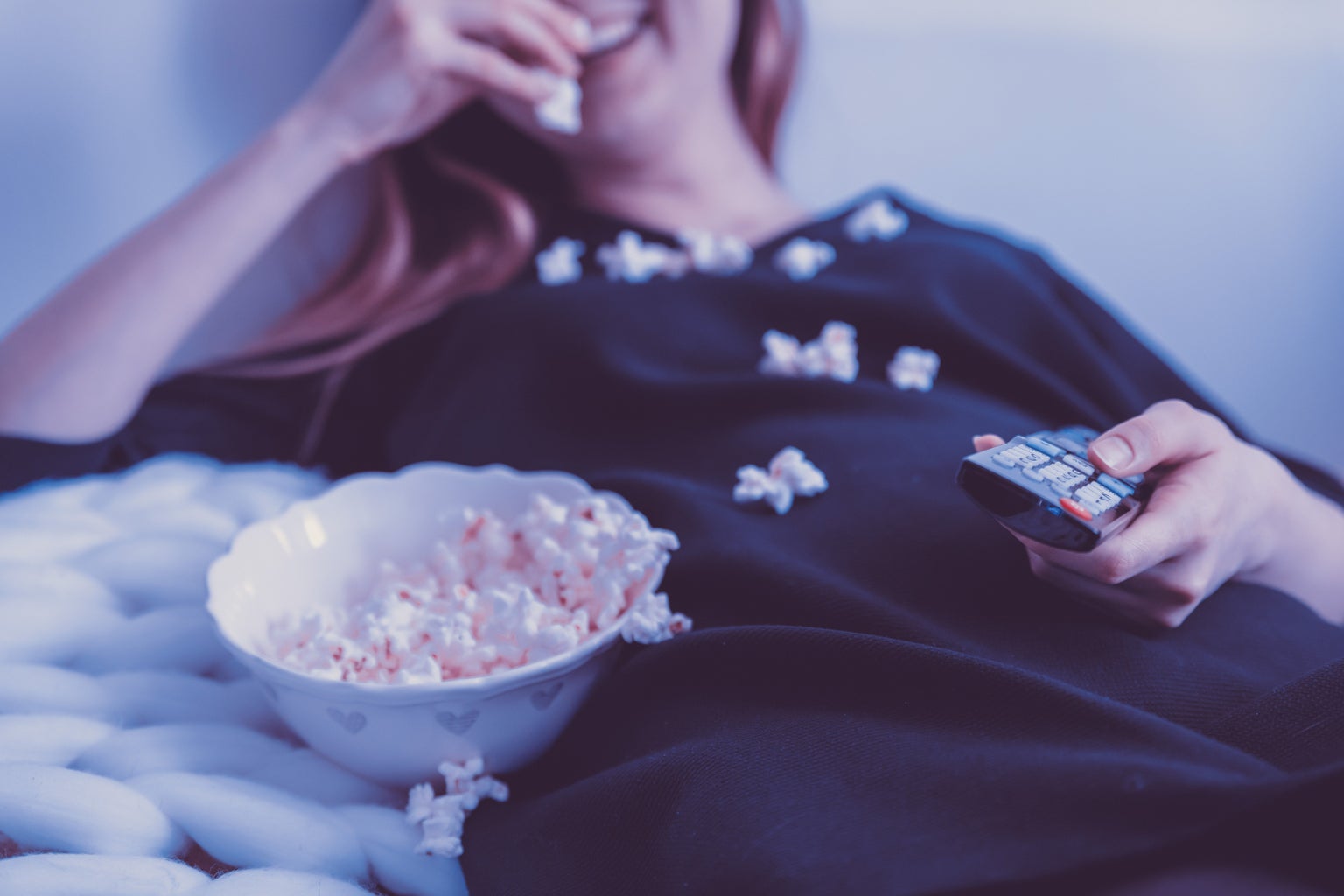 Little Fires Everywhere (2020)
Celeste Ng's Little Fires Everywhere debuted in 2017, making it the newest page-to-screen adaption on this list. It's so fresh that every episode in the series adaptation still isn't available to stream on Hulu yet. However, each episode has been so rich and captivating it would be a crime to not include Little Fires Everywhere. If you're looking for a binge-worthy drama, the story of how the seemingly perfect life of the Richardson's gets turned upside down is perfect for you.
Little Fires Everywhere can be found on Hulu.
Anna Karenina (2012)
Even if you didn't have an obscure Russian literature phase as I did in high school, Anna Karenina should still be on the top of your watch list. This beautiful adaptation of Leo Tolstoy's 19th-century novel features Keira Knightley (who truly was born to star in period dramas, let's be honest) and Jude Law. Since the original novel is 800 pages, you can skip the novel and head straight to the film with little guilt. The film does a great job of not straying from the true plot and will make you feel like a hopeless romantic all the same.
Stream Anna Karenina on Netflix.
Looking for Alaska (2019)
I will be the first to admit that John Green novels are prone to flourish off of the manic pixie dream girl trope and all include a "woe is me" male protagonist. However, I can overlook this for Looking for Alaska, and Looking for Alaska only. (Sorry, Paper Towns. It's just not happening). The mini-series makes a point to recognize that Alaska is, in fact, a regular girl and not someone to idolize. The show will also make you want to attend Culver Creek (for all the wrong reasons) and yes, it will make you cry. Even though you know it's coming, you will still cry. Trust me.
The Looking for Alaska series is on Hulu.
Little Women (2019)
You don't need to have grown up reading the works of Louisa May Alcott to enjoy Greta Gerwig's most recent adaptation of her beloved novel, Little Women. The film's highlights include a standout performance by Saoirse Ronan as Jo March, a stunning soundtrack and setting, and a plethora of heartwarming (and breaking) scenes. It's no secret that Little Women has been adapted for the screen time and time again, but critics agree that the 2019 film may be the best of them all.
Rent Little Women on Amazon for $4.99.
Want to see more HCFSU? Be sure to like us on Facebook and follow us on Instagram, Twitter and Pinterest!