My 5 Favorite Scary Movies To Watch This Spooky Season
It's the season for ghosts, ghouls, goblins and every other spooky thing you can think of. The best way for me to get in a spooky mood is to watch some of my favorite horror movies. Here is a list of my current favorite scary movies for this Halloween season.
5. The Cabin in the Woods
So, this movie isn't 100% a "scary" movie, but it has always been one of my go-to favorites. I love both horror and comedy, and this movie combines them pretty effortlessly. The movie starts off with five college friends taking a vacation to a cabin in the woods. What could possibly go wrong? Each of the friends fits a stereotypical scary movie archetype and faces the perils of some backwoods zombies. Despite this all sounding like a typical, cliche, scary movie, every twist and turn makes it so much more interesting than your run-of-the-mill scary movie. 
4. Us
This is the most recent of the scary movies on this list, and as soon as I watched it became an instant favorite of mine. Jordan Peele is a writing and directing genius when it comes to his second horror film. Us follows a family of four on a vacation to Santa Cruz where the mother, Adelaide, once vacationed as a child. The family eventually meets doppelgangers of themselves and things quickly go south. As the movie continues, the family must fight for their life as well as fight to not be replaced by the evil doppelgangers. The cast effortlessly brings life to this masterpiece of a horror flick.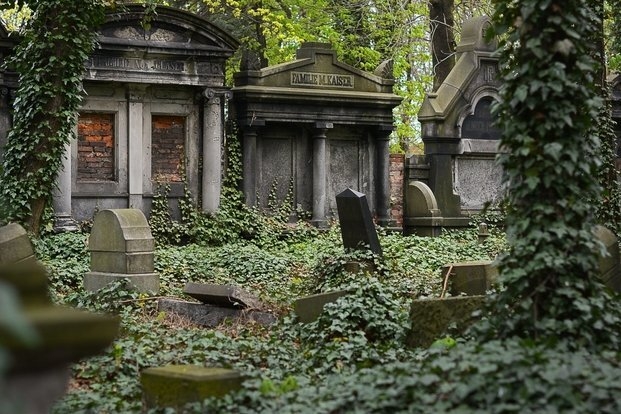 Pixabay
3. Sinister 2
Everyone always likes to say that the sequels are worse than the originals. Well, this movie is the exception to the rule. You don't really even need to watch the first Sinister to follow along with the second. Now this movie is not for the faint of heart as it looks into the life of a mother and her two twin sons attempting to escape the grasp of an abusive father. They hide out in a rural home where the boys are visited by ghost children who show them disturbing clips of families being killed, which is being orchestrated by an evil spirit. The evil spirit attempts to get children to murder their families. If you love a simple horror movie that hits all the right spots, this is the movie for you.
2. Scream
If you haven't seen Scream, what are you doing? This classic scary movie takes a more satirical approach to a slasher film and it was so unique for its time. The film pulls many cliches from its predecessors and makes fun of them, while still making the movie terrifying. During the movie, a serial killer runs rampant across the town. He stalks and kills teens from the unassuming town, putting the town on their heels. Every horror movie fan needs to watch this classic at least once in order to call themselves a true horror movie fan.
Before I get to my last pick, here are some honorable mentions in case you need a few extra picks: A Quiet Place, It (2017), It Follows and Halloween.
1. Saw
This film was one of my first introductions to scary movies, so it holds an extra special place in my heart. Two unassuming people wake up in a dirty bathroom to find themselves trapped by a sadistic serial killer named Jigsaw. Jigsaw finds people to be a part of his little puzzles, but if they are unable to complete the tasks their punishment is death. It's a race against the clock to figure out how to escape Jigsaw's evil games.
Want to see more HCFSU? Be sure to like us on Facebook and follow us on Instagram, Twitter, TikTok, Youtube and Pinterest!