The Movies and TV Shows Coming to Your Top Two Streaming Services This February
Your go-to guide for all the movies and tv shows coming to Netflix and Hulu this February.
Netflix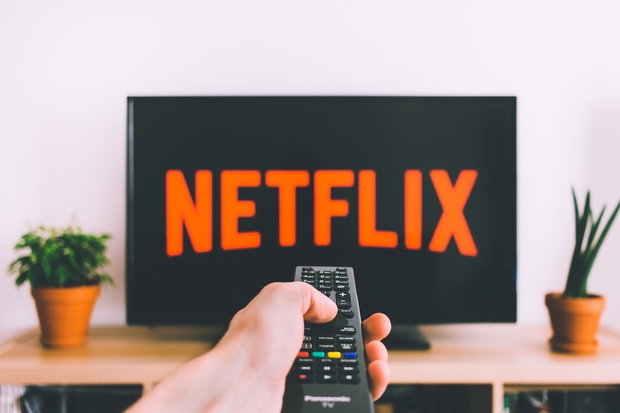 Special Shout-outs to:
To All The Boys: P.S. I Still Love You
It's finally here! On Feb. 12, viewers will finally get the next chapter of Lara Jean's story. It starts a new year with Lara Jean and Peter an official couple. As they navigate all their firsts, Lara Jean finds herself leaning more on Kitty, Margot and new friend Stormy as she learns how to balance the emotions of a relationship with staying true to herself. But when a recipient of Lara Jean's love letters reenters her life she must figure on her own whether a girl can be in love with two boys at once?
Locke and Key
Based on the comics by Joe Hill and Gabriel Rodriguez, the series follows the three Locke siblings and their mother as they move to their ancestral home, Keyhouse, in the wake of their father's murder. It is there that they discover magical keys that may be connected to their father's death. The children's exploration of the keys and their powers awakens a mysterious demon who will stop at nothing to steal them.
Feb. 1:
A Bad Moms Christmas
A Little Princess
Back to the Future Part III
Blade Runner: The Final Cut
Center Stage
Cookie's Fortune
Dear John
The Dirty Dozen
Dirty Harry
Driving Miss Daisy
Elizabeth
Elizabeth: The Golden Age
Fools Rush In
Hancock
Love Jacked
The Notebook
The Other Guys
The Pianist
Police Academy
Police Academy 2: Their First Assignment
Police Academy 3: Back in Training
Police Academy 4: Citizens on Patrol
Police Academy 5: Assignment: Miami Beach
Police Academy 6: City Under Siege
Police Academy 7: Mission to Moscow
Purple Rain
Robin Hood: Prince of Thieves
Scary Movie 2
Sex and the City 2
Feb. 3:
Sordo
Team Kaylie: Part 3
Feb. 4:
Faith, Hope & Love
She Did That
Tom Papa: You're Doing Great!
Feb. 5:
Black Hollywood: 'They've Gotta Have Us'
#Cats_The_Mewvie
The Pharmacist
Uppity: The Willy T. Ribbs Story
Feb. 6:
Cagaster of an Insect Cage
Feb. 7: 
The Ballad of Lefty Brown
Dragons: Rescue Riders Season 2
Horse Girl
Locke & Key
My Holo Love
Who Killed Malcolm X?
Feb. 8:
Feb. 9: 
Better Call Saul Season 4
Captain Underpants Epic Choice-o-Rama
Polaroid
Feb. 11:
Good Time
Camino A Roma
Q Ball
Feb. 12: 
Anna Karenina
To All the Boys: P.S. I Still Love You
Feb. 13:
Dragon Quest Your Story
Love is Blind
Narcos: Mexico Season 2
Feb. 14:
Cable Girls Final Season
Ise & Ossi
A Shaun the Sheep Movie: Farmageddon
Feb. 15:
Feb. 17:
The Expanding Universe of Ashley Garcia
Feb. 19:
Feb. 20:
Feb. 21:
A Haunted House
Babies
Gente-fied
Glitch Techs
Puerta 7
System Crasher
Feb. 22:
Feb. 23:
Feb. 25:
Feb. 26:
Feb. 27:
Altered Carbon Season 2
The Angry Birds Movie 2
Followers
Pokemon: Mewtwo Strikes Back Evolution
Feb. 28:
All The Bright Places
Babylon Berlin Season 3
Formula 1: Drive to Survive Season 2
Jeopardy! Celebrate Alex Collection
Jeopardy! Cindy Stowell Collection
Jeopardy! Seth Wilson Collection
La Trinchera Infinita
Queen Sono
Restaurants on the Edge
Unstoppable
Feb. 29:
Hulu​
Brooklyn Nine-Nine
Season 7 here we come! With Holt demoted to beat cop, the return of the Jimmy Jab Games and Pimento, this season is sure to be fantastic. Plus, there have been numerous teasers that there will be much more Peraltiago content this season. The season premieres on Feb. 6 and is available on Hulu the very next day.
The Spy Next Door
Jackie Chan stars as Bob Ho, a CIA spy and boyfriend to neighbor Gillian. After putting away Russian terrorist Anton Poldark, Bob decides to retire so that he can marry Gillian. This hits a snag when Gillian's father is hospitalized and she goes to visit him, leaving her Bob in charge of her three children who all hate Bob. To make matters worse, Poldark escapes prison and Bob's partner reveals that there is a mole in the CIA. When one of the children accidentally downloads confidential information, they are all targeted and Bob is forced to take them on the run with him as he tries to defeat Poldark. The film grossed $45.1 million on a $28 million budget and opened at #6 its first weekend. Despite this, it has a 12% Tomatometer rating, 40% Audience Score on Rotten Tomatoes and only 5.4/10 stars on IMDB.
Feb. 1:
300
28 Days Later
Adam
All About E
Bridget Jones Diary
Bridget Jones: The Edge of Reason
Bridget Jones's Baby
Buffalo 66
Captain Kronos: Vampire Hunter
Cheech & Chong's Still Smokin'
Cherry Pop
Earth Girls are Easy
For Colored Girls
The Fugitive
Getting Go: The Doc Project
Ghost
The Girl King
Hitch
Henry Gamble's Birthday Party
Hot Guys with Guns
John Q
Judgement Day
The Last Stand
The Last Warrior
Liz in September
Lord of War
The Man Who Could Cheat Death
Margarita with a Straw
Ms. Purple
Menace II Society
Mimic
National Lampoon's Christmas Vacation
National Lampoon's Dirty Movie
National Lampoon's Dorm Daze 2: College @ Sea
National Lampoon's European Vacation
National Lampoon's Vacation
Naz and Maalik
The Phantom of the Opera
Precious
Robin Hood
Say Anything
Southie
The Spy Next Door
Those People
Touched with Fire
Vegas Vacation
When Harry Met Sally
Where We Go From Here
Feb. 2:
Feb. 3:
The Cabin in the Woods
The Masked Singer (Season 3 premiere on Fox)
Feb. 5:
Feb. 6:
Angel of Mine
David Crosby: Remember My Name
Disaster Movie
Lego Masters (Series premiere on Fox)
Wrinkles the Clown
Feb. 7:
Brooklyn Nine-Nine (Season 7 midseason premiere on NBC)
Indebted (Season 1 midseason premiere on NBC)
Into The Dark: My Valentine
Feb. 9:
Feb. 10:
Feb. 12:
For Life (Series premiere on ABC)
Where'd You Go, Bernadette
The Real Housewives of Beverly Hills (Season 9)
Feb. 13:
Feb. 14:
Beverly Hills Ninja
From Hell
High Fidelity (Season 1)
Racetime
Radioflash
The Other Guy (Season 2)
Utopia Falls (Season 1)
Villains
Feb. 15:
28 Hotel Rooms
American Ultra
Anchor and Hope
Monogamy
Princess Cyd
Feb. 17:
American Idol (Season 3 premiere on ABC)
Duncanville (Series premiere on Fox)
Good Girls (Season 3 midseason premiere on NBC)
Feb. 18:
Feb. 19:
Feb. 22:
Feb. 25:
The Voice (Season 18 midseason premiere on NBC)
Run the Race
Feb. 28:
Available with the STARZ premium add-on
Feb. 1:
America's Sweethearts
American Psycho
American Psycho 2
Are We There Yet?
Being John Malkovich
Cesar Chavez
Chinatown
Damien: Omen II
Double Jeopardy
Fallen
Hotel Rwanda
Muppets Most Wanted
Shane
Showgirls
Sideways
Unthinkable
X-Men Origins: Wolverine
Feb. 9:
Wrong Man (Season 2 premiere)
Feb. 14:
About a Boy
Garfield: The Movie
Identity
In the Line of Fire
Joe
The Final Conflict
The Game
The Haunting in Connecticut
The Haunting in Connecticut 2: Ghosts of Georgia
The Omen
The Whole Nine Yards
Vertical Limit
Feb. 16:
American Gangster
Milk
Repo Men
Feb. 27:
Ghost Rider Spirit of Vengeance
Feb. 29:
The Texas Chainsaw Massacre
Available with the HBO premium add-on
Feb. 3:
McMillions (Series premiere)
Feb. 7:
High Maintenance (Season 4 premiere)
Available with the SHOWTIMES premium add-on:
Feb. 9:
Homeland (Season 8 premiere)
Kidding (Season 2 premiere)
Available with the CINEMAX premium add-on
Feb. 14:
Strike Back (Season 7 premiere)
You can find the individual lists here: Netflix and Hulu. 
Want to see more HCFSU? Be sure to like us on Facebook and follow us on Instagram, Twitter and Pinterest!