On March 7, 2021, a two-hour primetime special was shown on CBS of Oprah Winfrey's interview with the Duke and Duchess of Sussex, Prince Harry and Meghan Markle. This historical moment attracted over 17 million viewers who wanted to hear Meghan and Harry's side of the story after stepping down from the Royal Family. Oprah asked pressing questions that allowed Meghan to open up about her time in the United Kingdom and how she was treated by her new family members.
If you didn't get a chance to watch the interview, here is what you missed:
1. Harry and Meghan eloped before their wedding.
The couple eloped three days before their wedding in their backyard in an intimate and private setting. Meghan told Winfrey "No one knows that we called the archbishop and just said, look, this thing, this spectacle is for the world, but we want our union between us, so the vows that we have framed in our room are just the two of us in our backyard with the archbishop of Canterbury."
2. There was a concerning conversation about Archie's skin color.
An unnamed member of the Royal Family questioned Harry and Meghan with concerns about their baby's skin tone. Harry declined to share who brought up these questions but confirmed it was not the Queen or Prince Philip. Winfrey asked the couple if the issue was that the baby boy would be "too brown and that would be a problem," Meghan answered, "I was not able to follow up with why, but if that's the assumption you're making, I think that feels like a pretty safe one."
3. The Royal Family cut Harry and Meghan off financially, as they have to use money left behind for Harry by Princess Diana.
After being cut off financially, Meghan and Harry had to fend for themselves by using the money Harry's mother, Princess Diana, left behind for him. The couple explained that not having enough money for security was scary, as they stayed at the home of Tyler Perry when their privileges got revoked. In order to get the protection they needed, Meghan had to sign deals with Netflix and Spotify that were worth over $130 million together.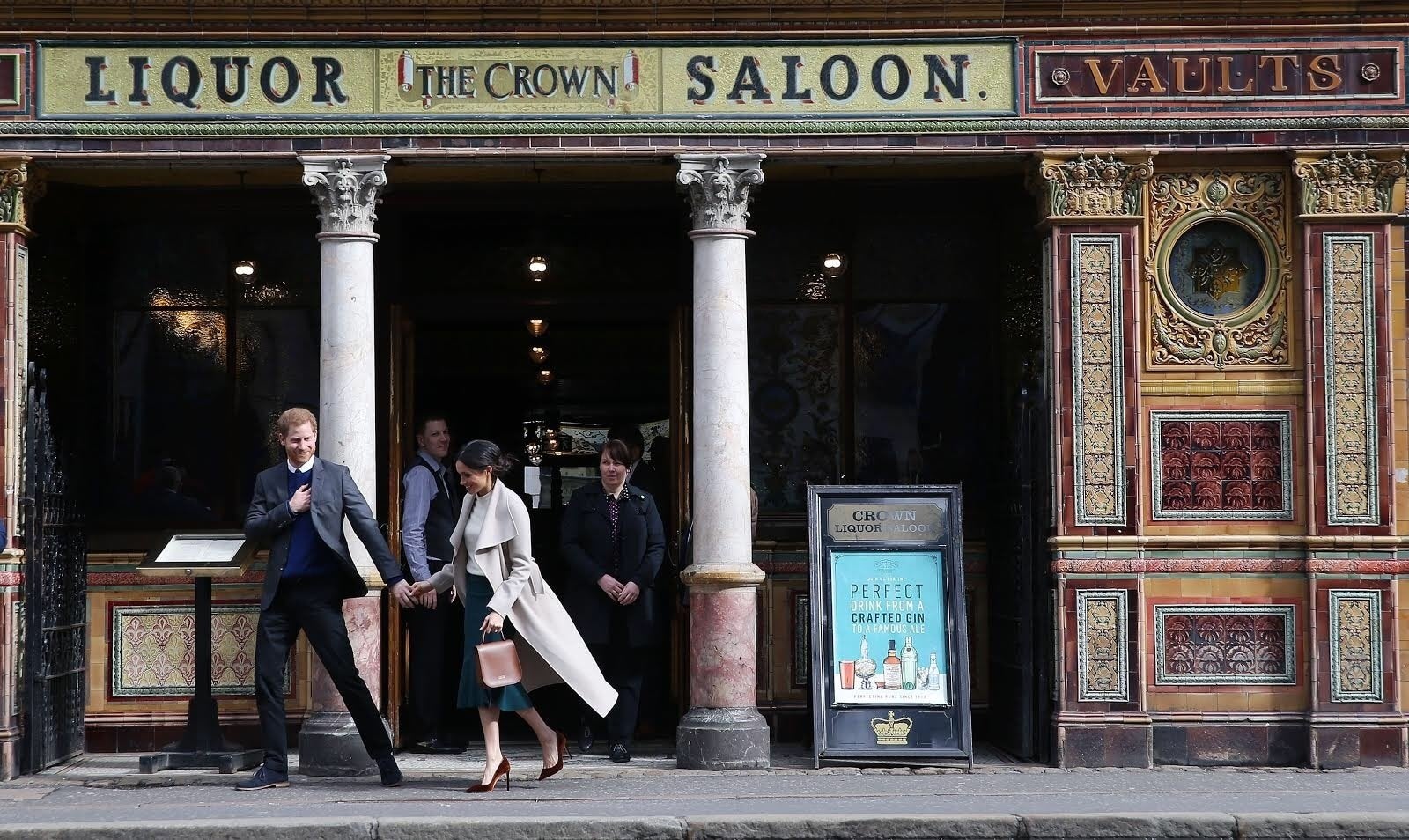 4. Meghan was blamed for countless things by the media when she entered the Royal Family.
One thing in particular that Oprah brought up was Meghan's relationship with her sister-in-law, Kate Middleton. A few months after Meghan and Harry tied the knot, the media released a story about Meghan making Kate cry over flower girl dresses. Meghan expressed that the reverse happened saying "What was hard to get over was being blamed for something not only I didn't do but that happened to me and the people who were part of our wedding going to our comms team saying, 'I know this didn't happen.'" The media chose to ignore this and continue to spread false information about the details of the situation. However, Meghan shared that Kate apologized and that she has no problems with her.
5. They are expecting a baby girl!
Although the couple revealed that they are done having kids, they mentioned the sex of their baby during the interview. Oprah asked Harry about his reaction when he found out it was a girl, Harry said, "Amazing. Just grateful. Now we've got our family. We've got the four of us and our two dogs, and it's great."
Want to see more HCFSU? Be sure to like us on Facebook and follow us on Instagram, Twitter, TikTok, Youtube and Pinterest!