Many people find themselves struggling to balance the important and valuable things in life. Fortunately, Simone Morris was more than happy to share her experiences, and even some pointers, on how to keep this balance! Morris is twenty-eight years old and from Delaware. She received her Bachelor's Degree in Criminal Justice from the University of Delaware and now works as a legal assistant. Morris has been married for three years, has a daughter, vlogs with her husband and uses her Instagram page to inspire young people to live a life for Jesus. I had the opportunity to interview Simone about how she juggles all of her roles and responsibilities as a wife, mother and strong believer in God.
Her Campus (HC): Has your background growing up had an influence on your faith in God?
Simone Morris (SM): I was born and raised in the church, but it wasn't until the end of high school, and mostly college, that I really began to know God for myself. It wasn't until college that I realized how my life depended on my relationship with God and began to pursue him full-on. Then, as I grew in my relationship with Him, He really showed Himself to be true.
HC: What experiences stood out to you the most to make you want to pursue Him more during your time in college?
SM: In college is where I dealt with anxiety and depression. I saw counselors, therapists and was even on medication for a few years because of it. That definitely made me pursue Him more for peace and healing!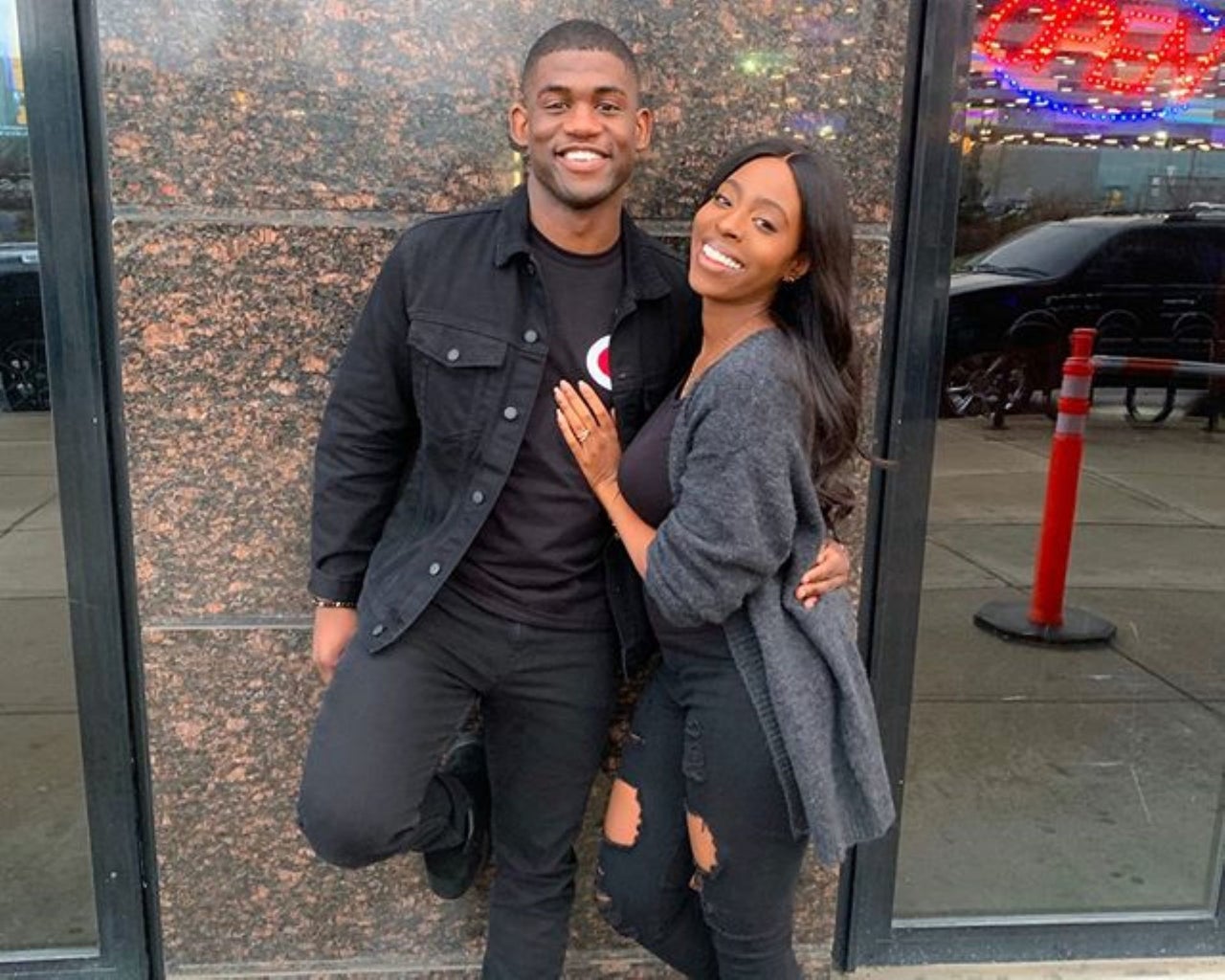 HC: Anyone who has been following you on Instagram can sort of get a snippet of what your journey has been so far as a wife and a mother, which has been looking wonderful! Looking back at how being a newlywed was for you in the very beginning, what growth have you seen when comparing it to your current state as a wife?
SM: In the beginning stages of being a new wife, things were very easy because we built a foundation on friendship and our personal relationships with Jesus. As I progressed in marriage, I was really challenged with making sure that my mindset was more so focused on working as a team instead of as an individual. That, along with becoming a mom and learning how to co-parent with my spouse, added new learning curves. In the beginning, things were super smooth and came easily. However, as I've grown in marriage, I've definitely learned to put more effort into my personal internal growth and working alongside someone instead of just by myself.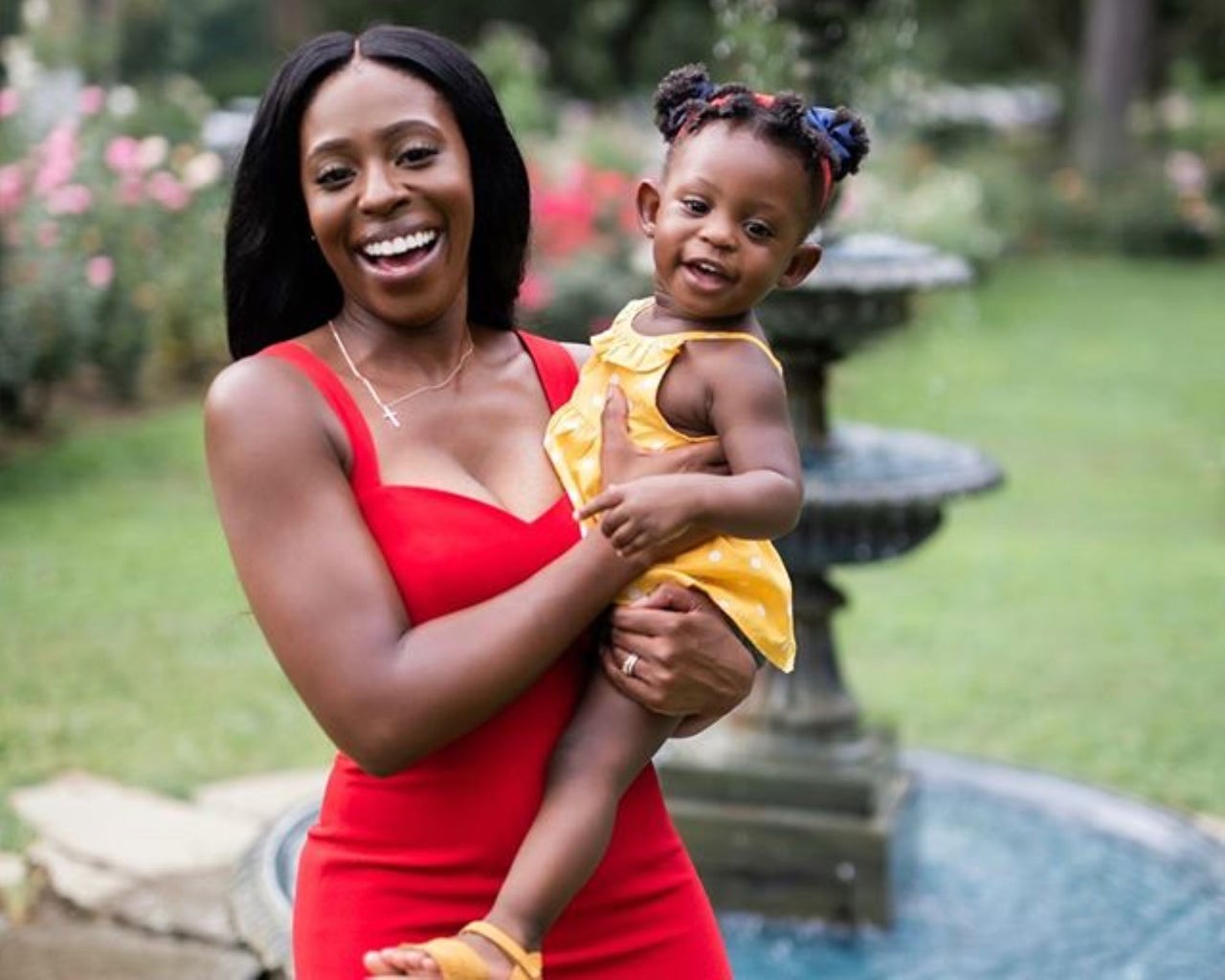 HC: How has the transition been with being a mother for the first time while still putting effort into self-care?
SM: The transition into being a new mom has been extremely challenging but overwhelmingly rewarding. The majority of my daughter's first year was really dedicated to making sure she had the best of what I could offer; it was dedicated to really establishing our own bond and connection. After the first year, I was able to better juggle my personal self-care along with motherhood much easier. Now, since she's one year old, it's easier to drop her off at my mom's so that my husband and I can have quality time or if I want to catch up with friends.
HC: Maintaining a strong and healthy relationship with God can be difficult at times with so much going on, but it is definitely a major key in life. With that being said, what advice would you give to others who may be juggling school along with the responsibilities of caring for loved ones and themselves while still keeping God at the forefront?
SM: My advice would be to join a church and have some friends to hold you accountable. It's important to have friends, family or a support system that will make sure you're doing what you're supposed to be doing as far as your walk with Christ. Do whatever you can to keep Him first. Without Him, we wouldn't even have the ability to be in school, we wouldn't have our loved ones and the list goes on. When we deliberately keep Him first, He promises to work everything else out for our good!
HC: I love it! A lot of us find ourselves needing that reminder from time to time, so thank you!
Want to see more HCFSU? Be sure to like us on Facebook and follow us on Instagram, Twitter and Pinterest!