Patty Ortiz is a driven student at Florida State University, and I had the pleasure of getting to know her this semester. Our chemistry was instant, the way you know someone is going to be a great friend right away. So, we started hanging out on the days we have a class together!  One day she mentioned that she used to teach immigrants, and I knew I had to write a profile on my awesomely noble friend. This resulted in the exciting opportunity to interview Patty Ortiz about her experience volunteering and tutoring for the Immigrant Resource Center.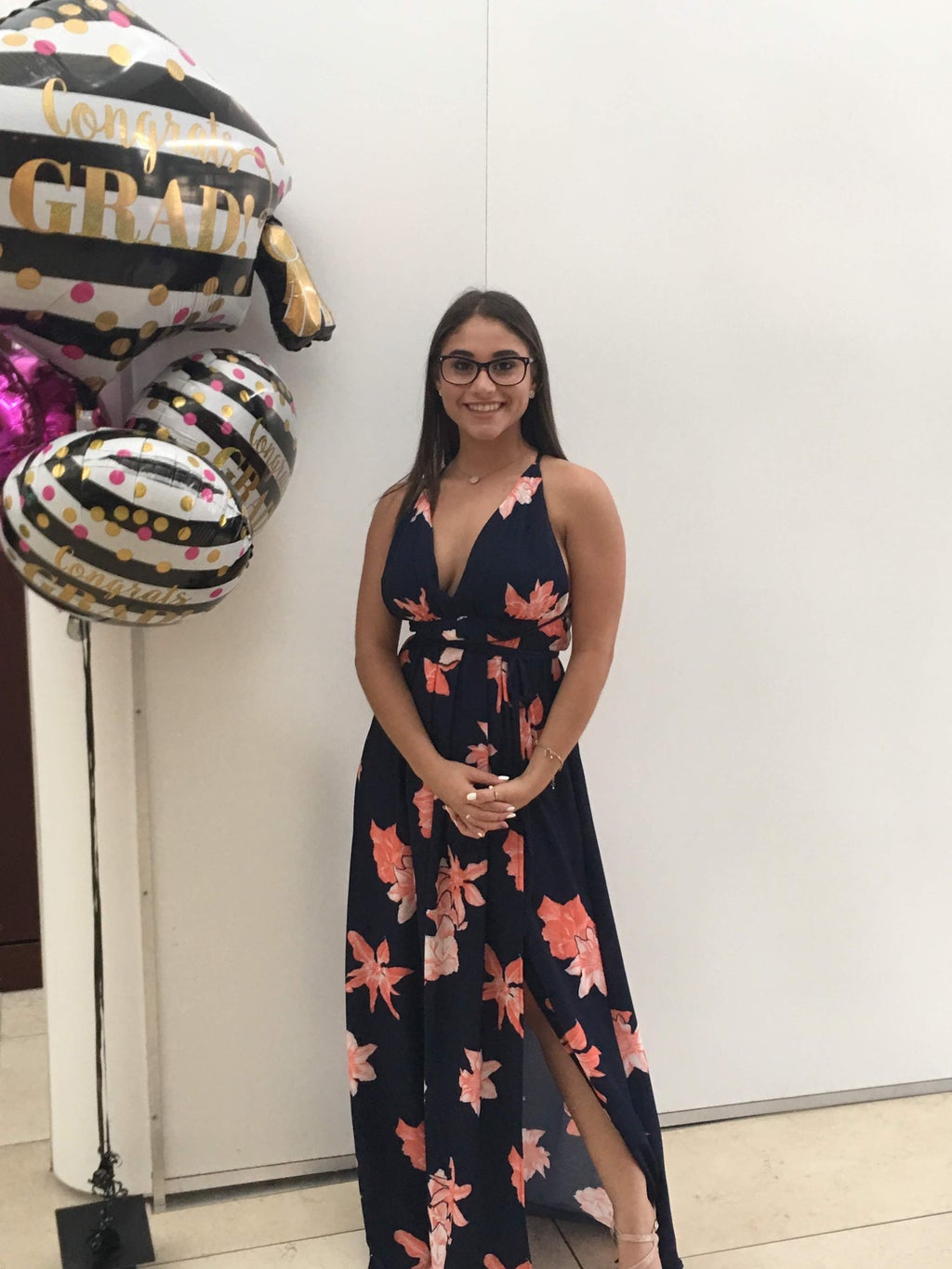 Her Campus (HC): Tell us about yourself. What grade are you in? What made you decide to transfer to FSU? 
Patty Ortiz (PO): I am a junior in the cusp of my senior year. I decided to transfer to FSU because of working with IRC funny enough. I saw the need for change in the immigration system and I knew that working with it was not going to change anything. Therefore, I decided to move to Tallahassee and transfer to FSU because I saw the opportunity to work alongside policymakers that could make a true difference in the immigration system here in Florida.
HC: Tell me about the organization you taught for. What did teaching for the IRC entail? 
PO: The IRC is basically a free resource for all immigrants in search of help in the citizenship process. So basically we teach them the three steps to the exam that they must take, which entails writing, speaking/understanding, and reading, and we teach them about the history of the United States. We also provided help with filing the N400 which is the form residents must fill out in order to become citizens. It is highly challenging since the wording is very technical and some of the students I had spoke general English and not college-level English. 
HC: How long did you teach for? Was it purely volunteer work or did you get paid for it? 
PO: I worked with the IRC for four months during the summer of 2019. I would teach Monday and Wednesday which was volunteering at the beginning but then transitioned into providing private tutoring for students Thursdays and Fridays. As a private tutor, I did get paid but as a teacher, I did not. I taught U.S. history, Civics and Politics, as well as the process of mock trials and interviews and a lot of times grammar, spelling, overall English basically. The lessons every week would focus on a specific topic such as Independence Day and its meaning, the Civil War, etc., and we would always begin the class with dictation and end with assigning homework!
HC: How do your professional goals regarding immigration and your affiliation with the Immigrant Resource Center of Miami relate? 
PO: Immigration has always fascinated me and specifically now, because of all the fast-paced changes that are happening with our administration. Therefore it was no shock when I decided to lean towards a career in political sciences and international affairs, and eventually, I would like to graduate law school and pursue immigration Law.
I saw it as an opportunity to work alongside the immigrants themselves when I came in to work with IRC since I was going to be able to see the true people that are going through the stages of becoming citizens. They are truly people that love this country and want to be a part of it at all costs, which assured me that immigration was truly my calling.
HC: What was most rewarding about working with the IRC? Most challenging? 
PO: The most rewarding thing that came with working with IRC was the faces of students when they came to tell their stories after they graduated from the program and passed their citizenship exams. It is truly a feeling like no other, and impacting other people's lives like that showed me true humility. 
One of the most challenging things while working with IRC is the lack of self-confidence these immigrants can have. Sometimes they feel so defeated like they can't learn anything or that no matter how hard they try they are still not going to pass. So it really comes down to the professors to build them up and give them confidence so that they feel capable and prepared. And in the four months of working with them, I never saw anyone fail their exam. They always passed.
HC: Do you keep in touch with your students? 
PO: I do keep in contact with some of my students. Some are still in IRC, therefore I always do my best to ask how they are doing and to see their progress. Many of them have graduated already and are now U.S. Citizens, therefore I hardly get to know anything about them anymore.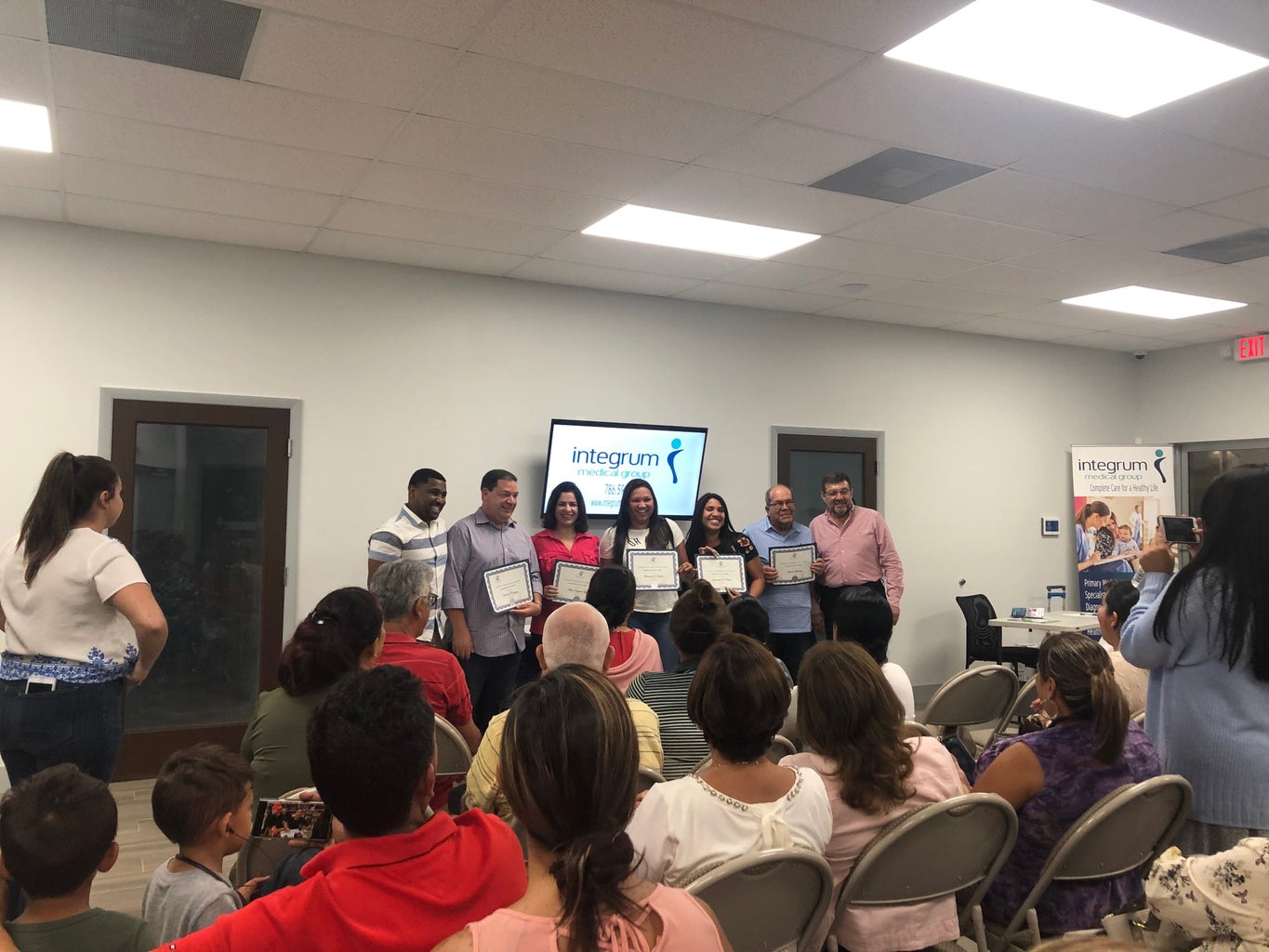 Want to see more HCFSU? Be sure to like us on Facebook and follow us on Instagram, Twitter and Pinterest!