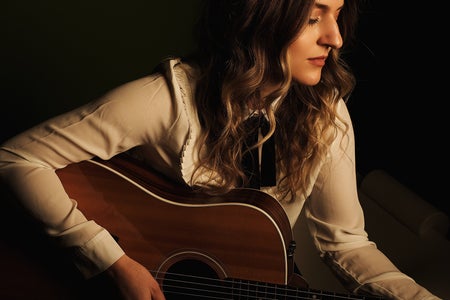 Meet Julia Formica: Singer-Songwriter in Nashville
Meet my sister, Julia Formica. She is a singer-songwriter in Nashville who's aspiring to make it her long-term career. She is fierce and strong, filled with fiery Aries energy. Julia has a powerful Mezzo voice and can write a melody in minutes. Growing up with her, I saw her bloom from a metal rock star in high school to a Sheryl Crow-like singer-songwriter now. Following your dreams, in my opinion, is the bravest thing you can do, and that is why I wanted to interview my sister. Not only does she inspire me every day, but she also inspires everyone around her. Now, let's get to it already: 
Her Campus: How did you realize you wanted to be a singer? Was there a specific moment? 
Julia Formica: I have loved to sing for as long as I can remember but it wasn't until my freshman year of high school that I went to a Paramore show and realized I wanted to be in a band. It set off a chain of events that led me to where I am now. 
HC: What did you do before coming to Nashville? 
JF: I played lots of shows! Whether original or cover gigs, I've played more than I can count. All while working on writing and recording songs as well back home in South Florida.  
HC: What made you choose Nashville over LA or NYC?
JF: Nashville is the place to be right now for music. All genres are making their way here and there is this authentic sense of community within the writing scene here that I knew I wanted to be a part of. 
HC: Many people judge others who get into the music industry because it's not a "realistic" or "stable job," so how do you keep pushing yourself despite the haters? 
JF: If you know you're meant for something you'll find a way to fight through those pressures. 
HC: What exactly do you do in a co-write? 
JF: It can go a few different ways but usually it's two to four people settling on an idea you all feel good about and then trying to write that into a song. It's very collaborative! 
HC: Who are your biggest influences (musically wise)? 
JF: I hate this question! Um... currently, Fleetwood Mac, Sheryl Crow, Natalie Hemby and so many more! 
HC: What is your proudest moment and/or achievement yet? 
JF: I would say making it to Nashville and diving into the community here, writing songs I'm proud of, getting my first cut, [and more]. I try to remind myself to celebrate all the small wins I've been making on this journey thus far.
HC: What are your goals for this upcoming year? 
JF: Writing really f*cking good songs.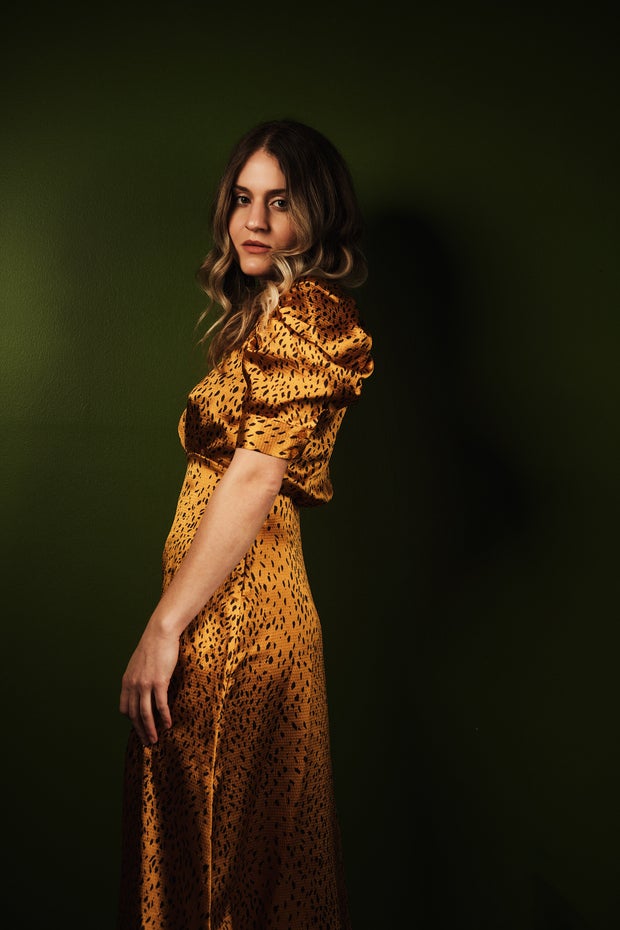 Gianna Formica
HC: What songs are you most proud of? 
JF: Definitely "Spare Key," [which I]recorded and [wrote] with Aaron Clafton. It was my first cut in Nashville, so it'll always mean something to me. 
HC: What advice would you give to singer/songwriters thinking about making the move to Nashville? 
JF: Be ready to be humbled and be ready to work your a** off. The best of the best come to this city, so it won't be easy, but if you want to be a better writer and/or artist and are serious about making a career of it, I'd recommend the move.
You can find Julia Formica anywhere on social media @juliaformicamusic
You can listen to "Spare Key" on iTunes and Spotify now.
Want to see more HCFSU? Be sure to like us on Facebook and follow us on Instagram, Twitter and Pinterest!