Leadership is very important to me because it's one of the things that gives you the opportunity to serve others. One student leader that has stood out to me during my time at Florida State University is Wendyvette Edwards. 
Edwards is a senior majoring in Family Child Sciences with a minor in Education. She's from a small town called Pahokee, Florida. Also known as Muck city. Edwards' family immigrated from Puerto Rico. She grew up speaking Spanish and English, and embracing her Puerto Rican roots. She came to FSU through the CARE Summer Bridge Program in 2016, which provides academic and community support to first generation college students from low income households. She is the first of her two sisters to attend college. CARE has also helped her younger sister attend FSU, who is a sophomore here. 
Edwards began her journey in BSU during her freshman year. "My freshman year I got heavily involved with BSU. First with the Johnson-King Administration, love them! And then I just continued to build up from there. I became Membership Chair my sophomore year. I was like, I can do that, I can connect with people. It encouraged me to also join the pageant. I did a pageant my freshman year in 2016. I'm definitely not a pageant girl. It was the first step out of my comfort zone. But it was more of opportunity for me to connect with other people, for me to share my story, my spiel about who I am on campus, and that's literally what BSU allowed me to do."
The first time I met Wendy, as she likes to be called by her peers, was at a LADIES internal event during our junior year. She was President of LADIES at that time. During our interview, she discusses how the Presidential role of LADIES helped her step outside of the Black Student Union space and recognize issues that she wanted to change and implement. 
"I wanted to step back outside of BSU (after declining an opportunity to be a part of the Wedderburn-Ward Administration as Secretary). I feel like I started to recognize different things in terms of how BSU serves the community, how BSU serves that space and the social aspect of it. But then I also saw aspects where there were certain things that I disagreed with or thought could have been better. I felt like I needed to step outside, to connect with the rest of the C.O.B.O.L. organizations, to see what the perspective looks like outside of BSU. My junior year allowed me to do that."
Edwards is also proud of her Afro-Latinx roots. FSU has allowed her to find a community of students who resonated with her when it came to multiracial identity. But growing up some people tried to put Edwards in a box of not being Black enough or not being Hispanic enough. But this didn't compel her to be forced to pick one identity. 
"One thing I learned is that the Black community is so diverse. There are so many different types of labels and identities within the Black community, that I feel like have allowed me to just step more into my identity as an Afro-Latina, and not having to pick one or the other. And stand on that both of those identities cross and relate to me. I relate to Puerto Ricans. I relate to Puerto Rico. The issues in Puerto Rico right now going on with the earthquakes and hurricane Maria impacted my family greatly. Making sure that we have partnership with HLSU is important because it's something that I didn't see happening while I was here. And that's why I really wanted to make sure we have that relationship. We have so many students who will cross between those identities and feel like they have to be forced to pick one, and it isn't there and you shouldn't have to. I would say its kind of shaped me by just standing strong and with both of my identities than people making me feel like I have to choose one or the other. And realizing that being Black in Black Student Union is not limited to a certain stereotype of Black people. We're all from different backgrounds, different experiences."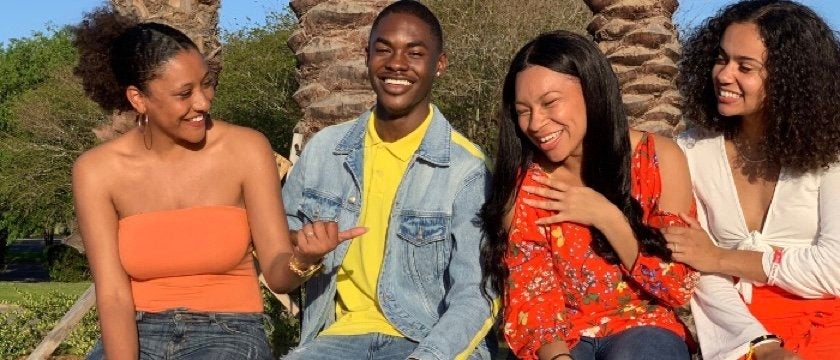 In FSU's Student Government Association space, Black Student Union is the only agency out of the six who hold elections for Executive Board positions of President, Vice-President, Secretary and Treasurer. In 2018, the political party Evolve formed, later revealing Edwards as their chosen candidate pick for President for the 2019-2020 year. There was another party, Oasis, that later dropped out the election making Evolve's candidates win the election by default. But that didn't stop Edwards from carrying out Evolve's Spring Week that was composed of events that brought the community together. It was very important for Edwards that she showed the FSU community that she genuinely cared about the voices and concerns of the student body. 
Evolve was created to, "Not changing BSU completely. But recognizing the great things BSU has done in the past that we've seen, that I've seen as a freshman, and just building on that. Continuing all that and making some things change, and just being transparent and addressing the community."
Edwards has been the first female President in 10 years since last BSU President Pavielle Bookman who served from 2009-2010. It just also happened to perfectly align that just like Bookman, Edwards happened to also be part of the Kappa Epsilon Chapter of Delta Sigma Theta Sorority, Incorporated.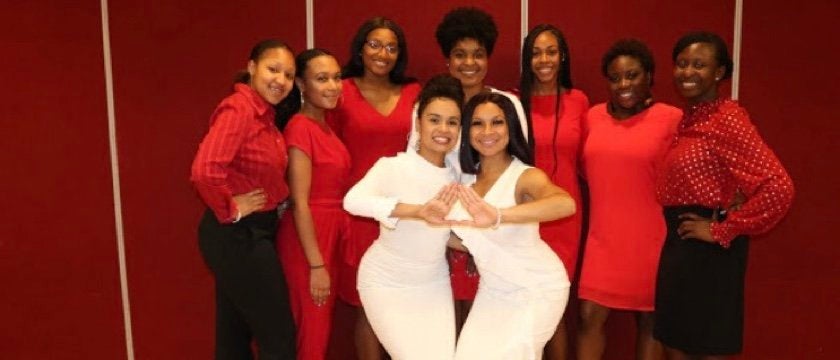 "I want to say one specific way I've been able to through my sorority was connect with other women and my prophytes, who served within this agency, who were my mentors before I became part of the sorority. I think that just gave me an even closer bond and relationship with those women who thrived in BSU before I even had the opportunity to become part of the sorority. Before my sorority, I already wanted to be in BSU. I already seen them doing what they were doing. I think it kind of just fit to see like, wow, they did it and then I also did it. But this was something that was already in me that I wanted to do. It just so happens also a line of work that 'Hey, Delta women and that's what we do.'" 
As Edwards' term comes to an end later on this Spring, she feels a mixture of emotions. It's been bittersweet for Edwards to look back at how she first competed in the BSU pageant during her freshman year to now seeing new freshman come in as she prepares to graduate this May 2020. It's been a great year for her as she reflects on what she has accomplished so far. She feels excited to finish out her term strong. Edwards is working on initiatives and ideas that she wants to push forth in her remaining time and pass on to the next administration, so there is a smooth transition and transfer of knowledge and connection between the two administration. 
"I definitely want to make sure I leave some things set up for the next admin to come in and continue to evolve and build on that. The whole point of the (Evolve) movement was to continue on beyond me. It was never to start and end with me."
I asked Edwards what legacy she wishes she leave. She replies that she hopes to leave behind a legacy of redefining what it means to be a leader. Edwards doesn't believe leadership is defined by someone who wears a name tag and has a title. She believes leadership is when you say you will get a certain task completed, and that you hold onto those words. During general body meetings, she doesn't feel the need to be in front of the room or to wear a name tag. You will find her in the back of the room, observing and talking to people. If you strike up a conversation with her, she will talk to you just like a friend. This shows how much Edwards cares about authenticity and being a genuine leader. 
"If anybody thinks they remember Wendy, the BSU President, I was a genuine person and kind person. But also very serious and assertive about what I want to do and get done. But also, I never felt like I was too big to be with anybody, spend time with anybody or talk with anybody from getting a label. And I don't think leadership requires that. I don't think it requires you to be even more or less available. I think that just requires you more to be present. And people being okay with speaking to you." 
As future Black Student Union administrations will look back at hers, the main advice Edwards hopes to give to future student leaders is to "not strive for perfection, make sure you stay true to the core of what the agency is and what you want to implement to it…Follow what you said you would do and do it genuinely because you care about it. Make sure you put your foot out there, extend your invitations and the campus meets you halfway."
The next steps for Edwards after retiring as Black Student Union President is taking a job offer from Teach for America, which focuses on providing quality teachers to low income communities. She's currently an intern for the non-profit. After graduation, she will be starting TFA training in Houston, Texas. There she will be teaching elementary school children. Just like she has been leading groups of students here at FSU, she will be doing the same there. But instead of being called President, she will instead be known as Ms. Edwards.
Follow the life of Wendyvette Edwards on Instagram @_livingbeautii. Follow the Black Student Union on Instagram @fsu_bsu so you don't miss out on the agency's events that are filled with fun and festivities!
Want to see more HCFSU? Be sure to like us on Facebook and follow us on Instagram, Twitter and Pinterest!