It was a Saturday night, in your typically quirky bar- you know the type with an abundance of neon signs and photos of late nights epoxied into the bar. Packs of people squished into the bar, settling into a barstool or crowding around the already full tables. Cramped in the corner were two little tiers of a stage. On the stage was a chair, a girl in a modest white shawl with buttons and the beginning melody of a Sunday Kind of Love.
This was Emily Karma Carnelian's, debut performance. The crowd was half full of friends who came out to support her, the others were strangers she'd never met. Whoever they were, she had their attention.
Five months since her audition and she was finally taking center-stage. But what were those five months full of, what does the life of a burlesque dancer look like? Well, if you're Emily it starts with a night out of night of dancing, fun and an unexpected offer. After a night of dancing at 926, Emily was offered a position as a GoGo dancer, where she was responsible for keeping the dancefloor full and encouraging people to dance. "You're the hype man of the night," Emily said when recalling her experience. It just so happened that one of the GoGo dancers was also a part of the Shaken Not Stirred Burlesque Troupe, so Emily did what everyone does in the 21st century, she stalked their social media.
"I was like wow. I love how inclusive it was. I love how nerdy these people are. So, I was interested, and I thought why not, so I messaged them on Facebook and was like 'hey, can I try out' and a week later I tried out and I got in!"
From there, she spent the first few months kittening and attending two and a half-hour long practices every week.  
"For the first two to three months, every time I go to practices on Wednesdays, for two and a half hours, I would just be sitting there watching and you're like wow what a waste of time, but not at all! I'm an observational learner and just enjoyed watching all these styles and routines and the cute tricks. It's such a specific kind of choreography, teasing, I learned so much in those two months, and that's a huge part of before you get on stage."
Okay, I've kept you waiting long enough, you probably want to know if it was worth it. Did all her hard work live up to her expectations? Well, I'll let Emily tell you: "I start on stage for my routine. I act like I'm waking up in the beginning; I have an eye cover. It was like a movie. I walk off to the stage and I sit in the chair and I just see all of my friends lined up and standing, watching me and I was just like wow and I put the eye cover on…All the stages of taking off and revealing things and making an audience kind of want it and then hoop and holler when it actually happens, it was just all the things that I had seen and learned in practices.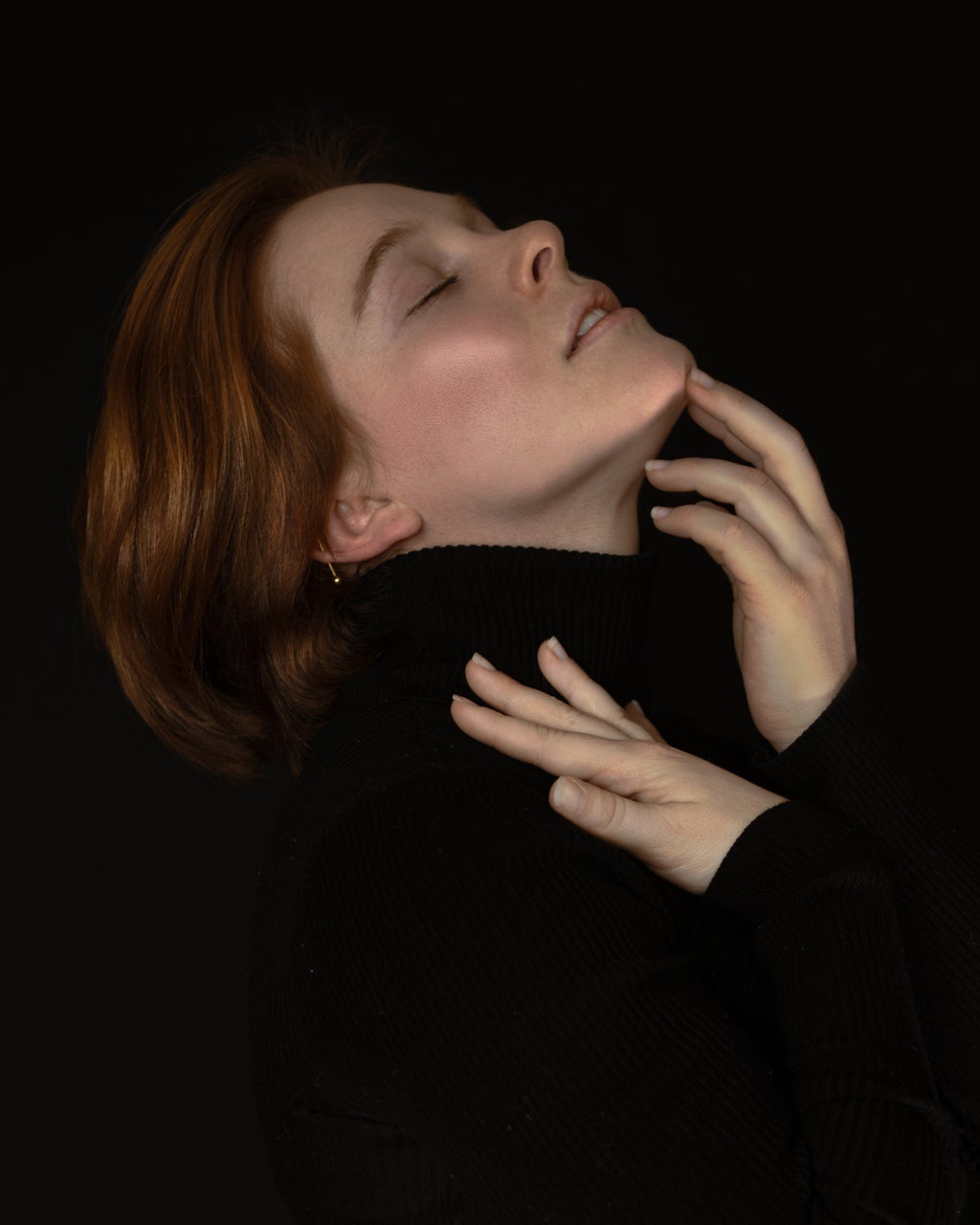 Needless to say, the crowd loved it, but burlesque is more than just music and girls, it's an art form. One that focuses on body positivity and empowerment.
"I'm very proud of it, and as a troupe we're proud of how diverse- body type, sexuality andgender identity is. It's all across the board and that's something you don't really see with a lot of burlesque troupes where they do exist."
A lot of people tend to associate burlesque dancing with stripping, but if there's anything Emily wants you to take away from her experience, it's this:
"Don't stereotype. A lot of people will think burlesque and think stripping and kind of kick it to the side and not think it's a real art form, but it's a form of dance. It's like hip-hop. People didn't think it was a true form of dance, but now it very much is. I think they just need to not sexualize the art form and see the good that it's doing in terms of body positivity and just having fun…and its pushing past stereotypes and first impressions and being like I know [Emily] and I know what she's like and this is another side of her. This is another part of me; it doesn't define everything."
As far as the future goes, Emily is just "rolling with the punches," but she hopes it's one that includes burlesque and continues to break down these stereotypes and promote body positivity.
Want to see more HCFSU? Be sure to like us on Facebook and follow us on Instagram, Twitter and Pinterest!