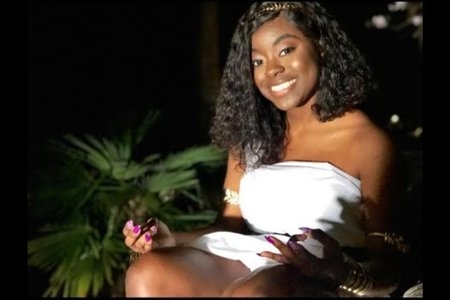 Meet Dehavion Knight: Contestant for Miss CSA 2020
Dehavion Knight is a contestant for Miss Caribbean Student Association 2020. She is an 18-year-old biology major from Kissimmee, Florida. Knight is Guyanese and Jamaican and told me how incredibly grateful she is for all of the support that she has received from her friends and family.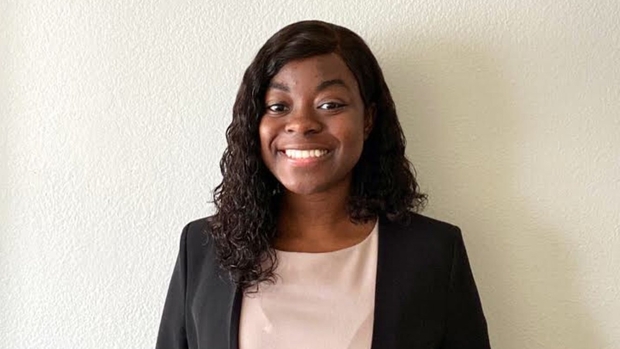 Her Campus (HC): Why'd you choose your major?
Dehavion Knight (DK): I chose biology because I'd like to become a dentist. When I first got into, looking up majors, I felt as if biology would be the perfect fit to equip me with the knowledge that I will need as a background. Throughout my time in high school, I always looked forward to anything science-related and felt that it excited me the most.
HC: Oh good! How has it been working towards a bio degree?
DK: It is coming along! Being honest, it's difficult at times but I just have to ensure that I stick to my study schedule and actually make sure that I am studying effectively.
HC: Yeah, I'm with you there! So what have you thought of freshman year so far?
DK: Freshman year's going well honestly! Summer was, a bit rough. I'm not going to lie: it was really rough! During the fall semester, I felt that I was getting it together, but now, I feel like I've actually got it together. Especially with pageant this semester I've most definitely improved in my time management.
HC: Do you think that starting in summer was definitely the right choice?
DK: Yes. I chose summer when I applied because I wanted to come here in summer and try to get accustomed to FSU, get used to Tallahassee in general and just attempt to adjust to the new environment before the fall semester really hit me. During the summer I also ended up getting into the CARE program and for that, I am forever grateful.
HC: What's the CARE Program?
DK: CARE stands for the Center for Academic Retention & Enhancement. The program is phenomenal and it is a great aid due to their help in transitioning into college and especially the hardships that we are facing as first-generation college students. Shout out to CARE!
HC: Shout out to CARE! Onto the pageant, what made you join CSA?
DK: What made me join CSA is my appreciation of the culture and interest in other cultures aside from just being Guyanese and Jamaican. When I heard about the pageant I thought that was really cool and took it into consideration! Growing up, especially in high school, I didn't feel connected to different cultures, especially since my school didn't have a very diverse population. I really want to connect back to my culture and expand my horizons. I told myself that I would really make an effort to find an organization that I fit with and something to bring me back home.
HC: What do you love most about CSA?
DK: What I love most about Caribbean Student Association are the people there! They are amazing and everybody's super friendly! You can go in feeling like a one out of ten and you will walk out feeling like a ten out of ten! It doesn't matter what you are going through, they're always cheering you up, always motivating you, they're like "You've got this! You can do this!" It just does not matter the situation, I can walk in feeling terrible and I walk out with a smile on my face. So for that, it's something that I really appreciate being around everyone.
HC: Yeah that's a great thing to find in a club, right? So what's it like competing for Miss CSA?
DK: Oh my gosh, it's so scary but I love it! Originally, at first, I was terrified! I was terrified. Now I feel that I'm more comfortable and especially with practice, I'm very excited for the pageant to come. It's a lot at times, but it's most definitely going to be worth it. I'm growing as a person and stepping out of my comfort zone in general. I've never done anything like this before so doing this was a big step for me. Now, I feel more comfortable being more outgoing and just talking to people in general so, I feel very good.
HC: What would it mean for you to win the pageant?
DK: Oh my gosh, if I won the pageant I would be on cloud nine! Caribbean Student Association has played a large role in my development thus far. Especially this semester, I feel that since I've gotten more connected with the organization I've grown as a person. So I really owe it back to them because they're my home away from home.
HC: That's so sweet! And what would you do if you won?
DK: If I won, I would obviously incorporate my ideas, just be more plugged in overall. I'd bring more attention to the cultures and all of the things that we do on campus in an attempt to get more recognition. Of course, I would also bring more people to the club.
HC: That sounds like a wonderful plan. And so that's the dream side of it, what are the responsibilities that come with the title?
DK: The responsibilities of Miss CSA are to not only be the face of the organization but uphold its core values of being a social advocate for all people of Caribbean descent. I would also make sure that they have a voice to be heard and are included in the diversity quota here at Florida State University. Alongside this, I would be putting together various events that vary from professional development to social gatherings throughout the academic school year.
HC: That sounds very stressful, how are you feeling about it all?
DK: I'm excited!
HC: Oh good! See, I would look at that and be absolutely terrified! When is the pageant taking place?
DK: The pageant is March 10th.
HC: Is it open to the public?
DK: Yes ma'am and it's in Moore Auditorium so you guys should totally come!
HC: Alright! That's pretty soon actually.
DK: It is, it is! It's crunch time and everybody's a bit terrified but we're ready! I'm excited!
HC: I have to ask because Miss World 2019 was a former Miss CSA (2016), do you plan to continue competing like she did?
DK: I think honestly, like, this will be it for me. Toni is amazing, personally I've never met her but a lot of people in the organization know her. I've just heard amazing things about her, not just her being Miss World but her as an individual, she's awesome-sauce! Like, they said like she's super sweet and kind and everything and they're just like "Oh, I wish she was here!" She sounds amazing and hopefully, I get to meet her someday.
HC: That would be awesome. How many people are competing with you? And the pageant has Mr. CSA as well, correct?
DK: Yes that would! There are four females and four males that are competing in the pageant and one female and one male will get the title as Mr. and Miss CSA.
HC: Is it stressful or have you become good friends with the other competitors?
DK: Oh my goodness, pageant practices have played a large part in this. We have practice every single day and I feel like since we're literally together every day we've gotten really close. The bond is definitely formed and developed over the time that we've sent together. In the beginning, I wouldn't say I was necessarily as close with everybody but in these past couple of weeks we are literally a family now and I'm very grateful for it.
HC: How long does the winner hold the title for?
DK: It's until next year, if you win this year you hold your position until the pageant next year when somebody else will take over.
HC: And how long have you been competing and practicing?
DK: We started practicing in January! So basically, this semester.
HC: That's a short time span. What are the practices like?
DK: I'm not going to lie, practice, yes, does have its hard times but they're pushing us to be our best because they care about us. We do feel the stress sometimes, and I have my moments where I feel like "oh my goodness, I don't know if this feels right." Even if you're down, they're going to motivate you! They're going to say, yeah you need to improve on this, BUT you also did really great on this, this, this, this and it's very constructive. I feel like that's been very helpful in us being able to improve ourselves.
HC: What would you have to say if you won?
DK: I just want people to know that they can do anything that they can put their mind to. Like even if you don't know if something is a fit for you, you don't know unless you try. I think you should always try to step outside your boundaries and apply for something that you're not necessarily qualified for. If you do get rejected, which might happen, they should understand that rejection comes but I think you should always try no matter what. Most importantly, put your best foot forward!
Want to see more HCFSU? Be sure to like us on Facebook and follow us on Instagram, Twitter and Pinterest!