If you're someone who loves to write, draw or get creative in pretty much any sense, you're probably no stranger to the submission process. As a creator, getting your work published and showcased to an audience is often the ultimate achievement, and Florida State University literary magazine The Kudzu Review strives every semester to feature groundbreaking work from up-and-coming writers and artists in the undergraduate community. 
In the past year of her role as Editor-in-Chief of the magazine, Reagan Creamer has seen the publication transform into a national platform, revamped and streamlined the publication process, and set the record for most submissions received in one semester. Submissions for the Spring 2020 edition have recently opened, and all undergrads (whether from FSU or any other university) are encouraged to submit their best work!
Her Campus (HC): Hi Reagan! We hope you've been having a great semester. Can you start by telling us a little bit about yourself?
Reagan Creamer (RC): Sure, I'm a senior within the English Department and I'm majoring in Editing, Writing and Media. I'm originally from Daytona Beach, Florida, but was born in Tallahassee. So, it's interesting to be back here for school. On-campus, I am also a writer for the Department of Mathematics and previously served as the Facilitator of Media for the Transfer Leadership Institute.
HC: How does it feel to be in your last semester of college (if it is, in fact, your last semester)?
RC: It's really exciting to be a couple [of] months away from graduating. I've only been at FSU for a year and a half, so time has really flown by. I did a lot of dual enrollment in high school and got my AA the fall semester after graduating, then I moved to Tallahassee to work at a state government job, and then started at FSU in the fall of 2018. I immediately got plugged in with The Kudzu Review and the Transfer Leadership Institute and it's been incredibly enjoyable.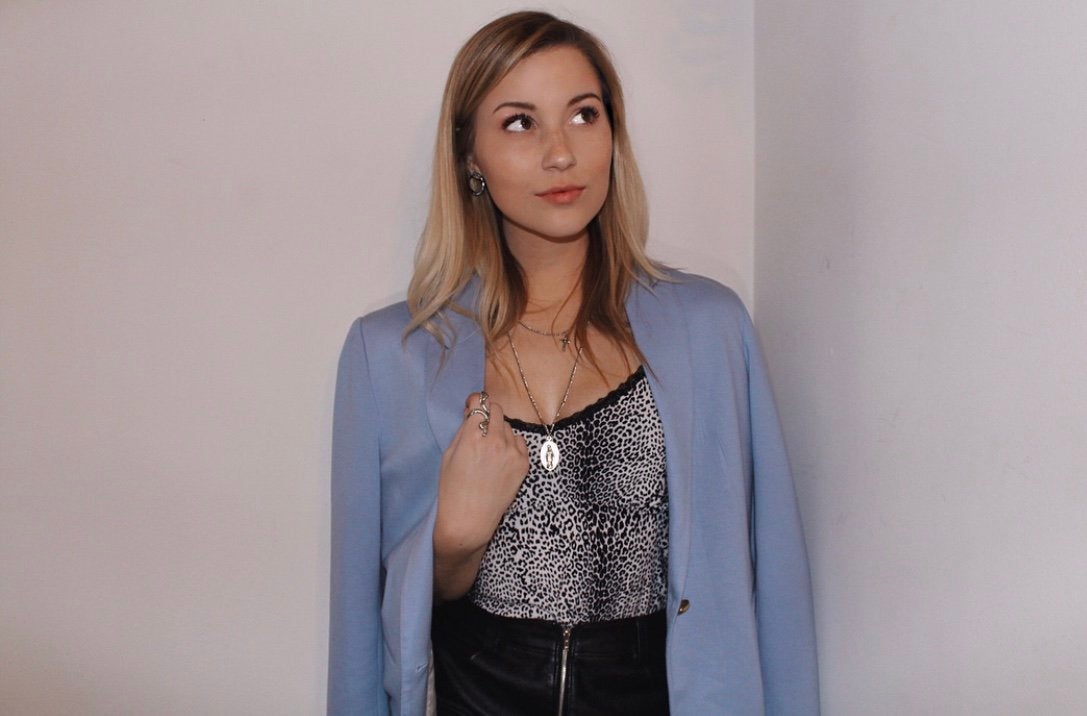 HC: Tell us about The Kudzu Review! How did you become Editor-in-Chief?
RC: I started as an Editorial Assistant in the Visual Arts Section. Once I got the hang of things, I started asking my editor for more opportunities to be involved and help out with the magazine. I designed graphics for social media and print and created my own presentation for the classroom visits, which traditionally consisted of just talking. So, I did things differently and worked really hard to expand Kudzufrom my staff position. After two semesters, I was offered the Editor-in-Chief position and I was thrilled to accept it. 
HC: What type of work do you strive to highlight inThe Kudzu Review? Has there been a particular favorite issue you've published since being EIC?
RC: The Kudzu Review is all about inclusivity and innovation. We want to showcase groundbreaking work from undergraduates across the country regardless of identity. I think our last edition, Volume No. 63, did a great job of achieving that. The work we published really pushed the traditional boundaries of genre and demonstrated incredible use of craft techniques. For example, we included a furniture piece within our Visual Arts section which pushed against the customary definition of "art." I am incredibly proud of No. 63 as a whole because it represented our growth as an organization and highlighted some truly outstanding work.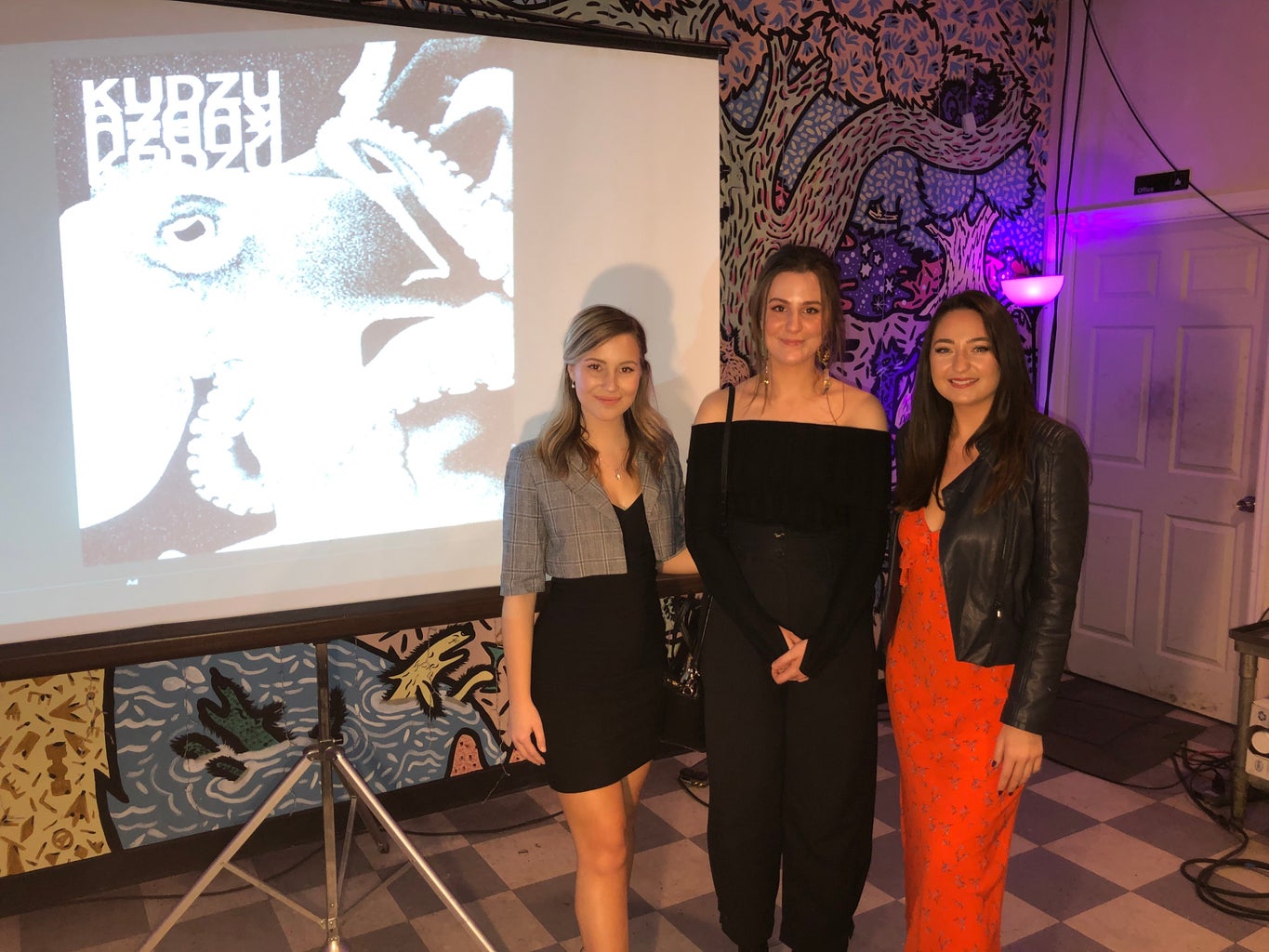 HC: Last semester, the publication garnered more submissions than ever before! How do you hope to continue to grow The Kudzu Review? Have there been any challenges to overcome?
RC: With our last volume, we saw substantial growth in the number of submissions we received and I believe that was a result of both our amazing staff and the organizational changes we've made. To start, I redesigned the way we garner submissions to be more universal and comprehensive. Instead of just completing classroom visits at FSU, we've been using community outreach projects, word-of-mouth, social media and a referral program to advertise our publication.
While it was really exciting to see so many submissions, it was also quite overwhelming at first. Despite this, our staff was incredible at handling the increased number of submissions and now we've created a new system in response to the growth. In another change, we've also started an art committee and did a complete redesign of our logo and general aesthetic.
Looking towards the future, I'm excited to continue establishing our publication as a well-known literary review magazine within the undergraduate community. As a national magazine, I want to keep reaching new heights. As we grow in organization size, I would love to create more positions and committees to really streamline the publication process.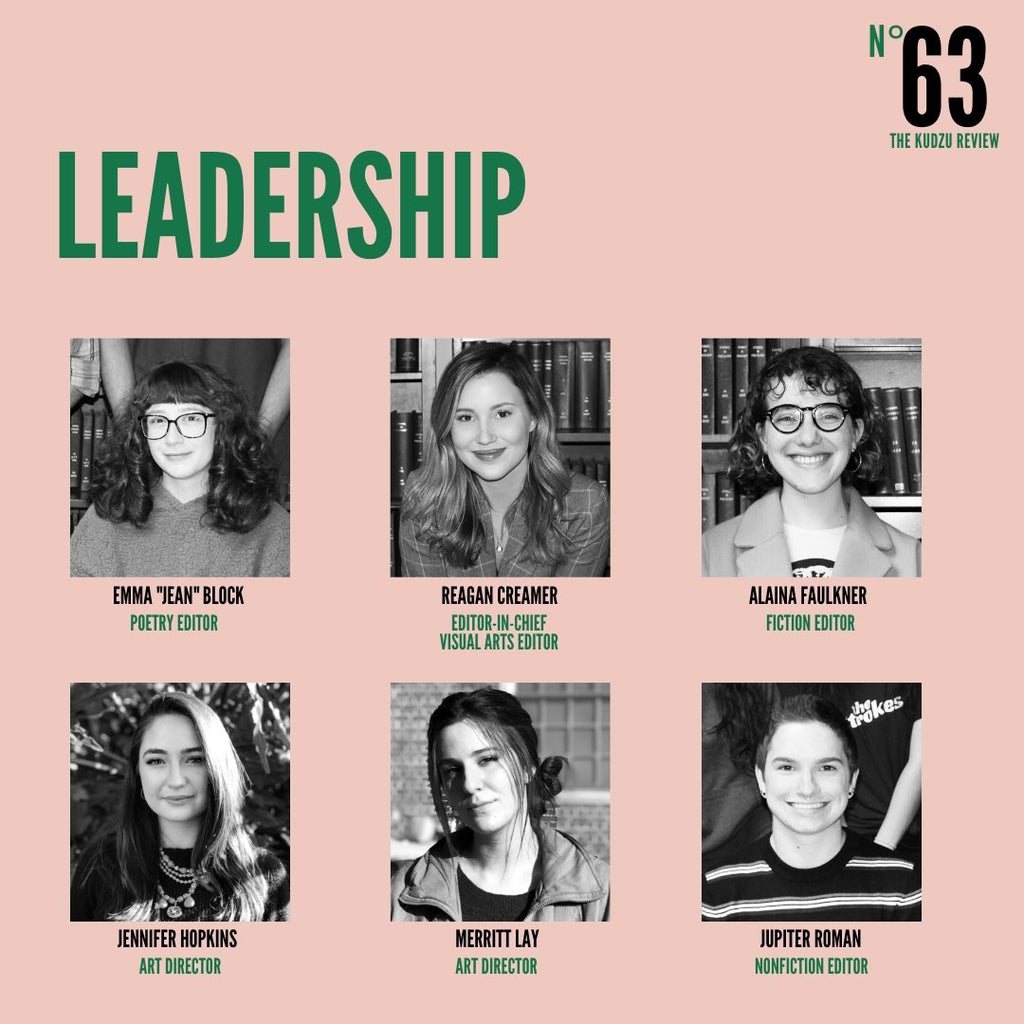 HC: Submissions have just opened for this semester, which is pretty exciting! What should writers know before submitting to Kudzu? 
RC: Those interested in submitting should definitely check our submission guidelines available on our website. We have some information there about font, sizing and file types. You can also submit as many times as you would like (for free!) to multiple sections. It's a great way to get your work published in college. 
HC: Finally, what are some goals you have for your own future? What are the next steps you see yourself taking after college? 
RC: I definitely plan to attend graduate school to get a master's degree in a journalism field. In the future, I would love to get into investigative broadcast journalism and hopefully host my own show. I binge watch NBC'sDateline, ABC's 20/20 and CBS' 60 Minutes, so my dream position would be working on one of those shows or creating my own. So, I would be switching from a literary review magazine to a news magazine. I am incredibly thankful for The Kudzu Review, all of the staff members and our advisor, Maari Carter, for the role they all played in my FSU experience. I had such an incredible time working on our magazine and learned so much, so I'm forever grateful.
Getting involved in campus organizations is not only a great way to make friends around common interests and do something you love, but a potential pathway to your future. If you're interested in becoming a part of the Kudzu team, applications to become an editorial assistant for Fall 2020 are open on the website. You can also explore the work published in the latest edition, Volume No. 63!
Want to see more HCFSU? Be sure to like us on Facebook and follow us on Instagram, Twitter and Pinterest!