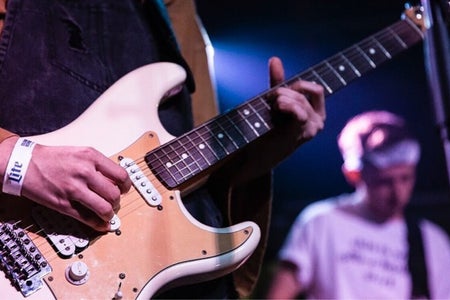 Addison T. Mathis Photography
The Life and Legacy of Eddie Van Halen
On Oct. 6, 2020, the world lost another musical legend. Eddie Van Halen passed away at the age of 65 after an extensive fight with cancer. The late hard rock icon was a vanguard for guitar and an innovator for songwriting. Inducted into the Rock & Roll Hall of Fame in 2007, the world of music grieves his loss. His death was announced in a statement via Twitter by his son Wolfgang Van Halen.
"I can't believe I'm having to write this, but my father, Edward Lodewijk Van Halen, lost his long and arduous battle with cancer this morning," Wolf's statement wrote. "He was the best father I could ever ask for. Every moment I've shared with him on and off stage was a gift. My heart is broken and I don't think I'll ever fully recover from this loss."
Van Halen's wife Janie Van Halen took to Instagram with a deeply emotional statement.  Janie stated, "My heart and soul have been shattered into a million pieces, I never knew it was possible to cry so many tears or feel such incredible sadness. Our journey together has not always been an easy one but in the end and always we have a connection and love that will always be. Saying goodbye is the hardest thing I have ever had to do so instead I say so long, I will see you again soon in a place with no pain or sorrow. Please watch over [our dog] Kody and I. We love you and miss you so very much."
Alex Van Halen, a drummer for the celebrated band, shared a simple, yet moving note for his brother. "Hey Ed. Love you. See you on the other side. Your brother, Al," Alex stated.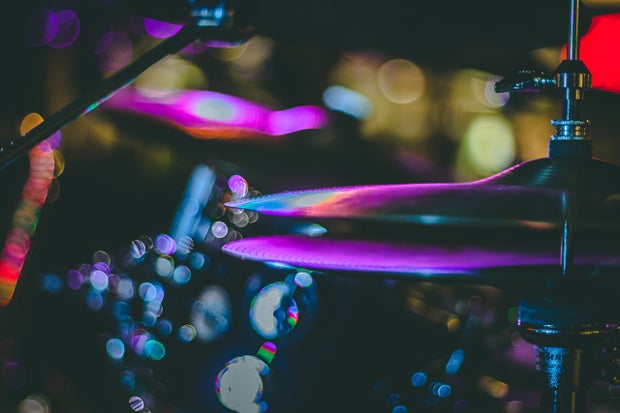 Photo by Israel Palacio from Unsplash When Eddie first formed the band with his brother Alex back in 1972, little did he know it would go on to produce 12 studio albums and sell millions upon millions of copies. It all stemmed from his dedication to making music that would "make people feel something," as he once told Rolling Stone back in 1980. His band was a frontrunner for the American rock revolution that would create music that would do just this for the world's youth. 
The band's first self-titled LP released in 1978 took the world by storm. The next few decades were filled with undeniable success and turbulent publicity due to the changes in the band members. Eddie remained the core of the band, becoming a renowned master of the electric guitar. Despite being unable to truly read music, he perfected the practice of two-hand tapping and created works of art that would inspire the masses. 
After decades of being at the forefront of America's music industry, many members of the original band have settled into reclusion in the recent 2000s, allowing for the opportunity of a new age in American music. However, from his iconic guitar solo on Michael Jackson's "Beat It" to the chart-topping, 80's classic "Jump," no one can deny that Eddie Van Halen was responsible for some of the most acclaimed and influential moments in American rock and overall music history. 
Want to see more HCFSU? Be sure to like us on Facebook and follow us on Instagram, Twitter, TikTok and Pinterest!