Kittens, Cats and Advo-Cats: Meet Feline Advocates of Leon County
Recently, I had the pleasure to visit Fat Cat Cafe in Tallahassee, Florida, which is the areas first and only nonprofit cat cafe that is operated by Feline Advocates of Leon county (FALC). Activism and advocacy are valuable ventures, and after my experience with FALC, I knew I had to share their story! Advocacy is not always easy work, but Feline Advocates of Leon County makes it all worth it by keeping their mission close to their hearts with smiling faces. I am so thrilled I had the opportunity to talk with this nonprofit and share their passion for kittens, cats and advocacy.
Her Campus (HC):  How young is your organization? What do you all do?
Feline Advocates of Leon County (FALC): Feline Advocates of Leon County (FALC) began in April of 2019. We are a 501(c)(3) nonprofit animal rescue. Our mission is to advocate on behalf of the rights of animals in Leon county by providing service and care primarily to cats in an attempt to reduce suffering and re-home homeless animals.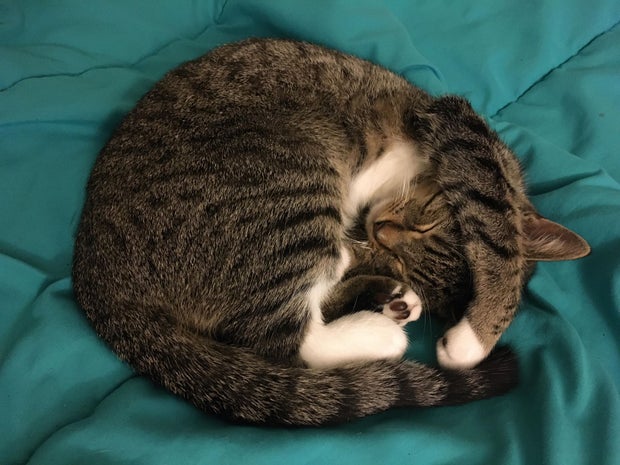 Devon Ledbetter HC:  What kind of work do you do here in Leon county?
FALC: The first step of rehoming homeless animals is to locate them and take them into our rescue. We intake cats from a variety of situations including animal shelters, owner surrenders and strays found outside. Upon entering the program, the cats or kittens are moved into foster care. We have a large team of dedicated foster parents, who open up their homes to temporary kittens or cats who need a safe space to grow or get healthy. We often take in kittens under eight weeks old (adoption age) and sick cats that must be nursed back to health before being adoptable. We provide all the supplies and only ask that the foster provides a loving environment for the cat. Once a cat is at least eight weeks old and healthy, we get them fully vetted. This includes spaying or neutering, microchipping, testing for FIV/Felv, receiving vaccinations and deworming to make sure they are free from any parasitic infections. Following all this vetting, the kitty is ready for a forever home.
At this point, the cat is ready to move into one of our adoption facilities - Fat Cat Cafe, our Petco adoption habitats and soon Fat Cat Books. At these facilities, the cats receive daily care and attention from both our staff and the cat-loving patrons who visit them until they find their forever homes. Our rescue is very excited to announce the opening of Fat Cat Books on Oct. 2! This is our second adoption center and is located in Railroad Square. It's a used bookstore that serves as a safe haven for adult and senior cats. These kitties often take longer to rehome and are very high risk at animal shelters. Our rescue is also working on building a TNR (trap neuter return) program. TNR involves going out into our community and humanely trapping the unaltered community cats and then returning them to their outdoor homes. A lot of people don't know that the majority of kittens (over 80% in the southeastern US) are born outside. By spaying and neutering our community cats, we are effectively ending the reproductive cycle and reducing feline overpopulation. This reduces the number of animals that are turned in to local animal shelters and reduces suffering as well.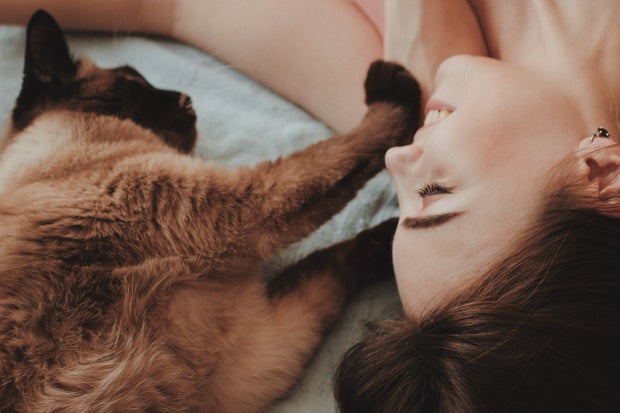 Photo by Oleg Ivanov on Unsplash
HC: Can you tell me about any programs you partner with?
FALC: Feline Advocates of Leon County operates Fat Cat Cafe, which houses adoptable cats with four local rescues, including our own, to help cats get adopted. We have close working relationships with Smitten with Kittens, ECAH animals and the CARE program, all of which are local rescues in Tallahassee. We love working with our rescue partners and firmly believe that when rescues collaborate we can make a huge difference in our community. 
HC: Let's talk about Fat Cat Cafe! What does that entail?
FALC: Fat Cat Cafe has been in operation since Aug. of 2017. It is a cat cafe housing between 15-20 adoptable kitties from four local rescues, including our rescue (FALC). Our patrons spend time playing, cuddling and relaxing with kitties ranging in age, color and purrsonality! In the front of our cafe, we have a boutique featuring artwork and other items crafted by local Tallahassee artists. We love supporting the local artists in our community and giving them a place to show off their work. Fat Cat Cafe has had 600 adoptions since opening its doors.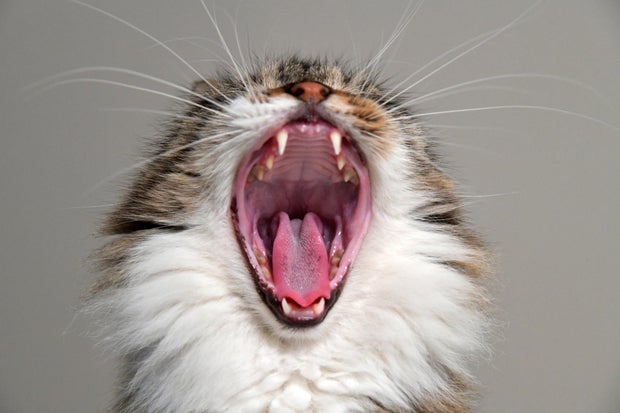 Serena Koi
HC: What are some future goals that you all have?
FALC: Opening Fat Cat Books has been a huge goal of ours in the last six to eight months. We are really excited to have a safe space for adult and senior cats. We are also really looking to expand our TNR and fostering program. Even though we do so much good, there is still an increased demand for help with homeless cats and kittens, and we want to increase our ability to serve the Tallahassee community by expanding these programs.
HC: Are there any ways that people in Tallahassee can get involved?
FALC: Absolutely, our rescue is always looking for volunteers for a wide variety of tasks, some cat-related and some not. We're looking for fosters, volunteers interested in getting involved in TNR, drivers willing to take kitties to vet appointments and volunteers for our fundraisers.
FALC is such a passionate group who keeps its mission close to their hearts. I hope that this gives some insight into this local non-profit who does so much good. If you have the time, definitely stop by Fat Cat Cafe and check out these cool cats or stop at Fat Cat Books and grab a book or two. Support kittens, cats and these advocates! Feline Advocates of Leon County is a great nonprofit, so be sure to take the opportunity to get to know them, their cats and their passion like I did.
Want to see more HCFSU? Be sure to like us on Facebook and follow us on Instagram, Twitter and Pinterest!