Throughout the course of my life, I've made a few questionable decisions. To be fair, who among us hasn't? Of these decisions, one stands as more questionable than most—the decision to purchase the goop x Heretic Parfums candle known as "This Smells Like My Vagina." Before you write me off as a lunatic, let the record show that I am an unapologetic fan of Gwyneth Paltrow. Any headline containing her name is something out of a random sentence generator and I adore her all the more for that. Now, enough about my weird likes and on to the star of this show, the Vagina candle.
On the goop website, this candle is described as, "With a funny, gorgeous, sexy, and beautifully unexpected scent, this candle is made with geranium, citrusy bergamot, and cedar absolutes juxtaposed with Damask rose and ambrette seed." If I'm being painfully honest, I don't know what some of these scents are. Ambrette seed? No clue. However, being a person who has scent-induced migraines, I'm a big fan of a more musky or earthy scent, think incense or Glossier You. As soon as I saw cedar and Damask rose, I was sold. Then came the issue of the namesake of the candle. Did this candle really smell like Gywneth Paltrow? Was I jumping headfirst into a purchase that literally smelled like another woman's vagina?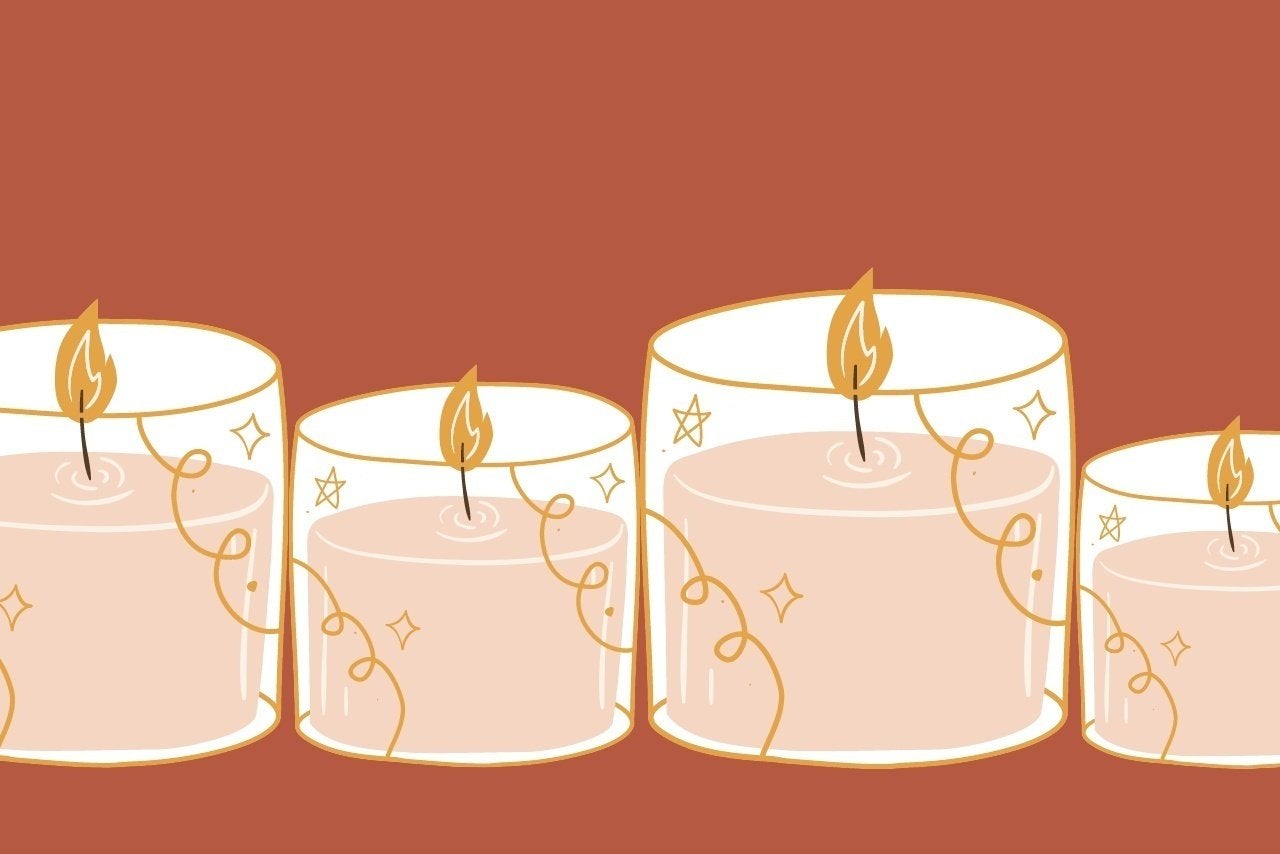 The history surrounding the name of the candle is just peak Gwyneth, extremely on-brand. While filming a Netflix special, The Goop Lab, camera crews followed Gywneth and her team around and documented the behind-the-scenes of running an unconventional wellness brand. During one of the episodes, the team can be seen trying a psychedelic mushroom tea. In the words of Gwyneth herself, "Everyone signed up for that one." (Not saying I would but also not saying I wouldn't.) It was during this that the namesake for the candle was born. On a late-night show promoting The Goop Lab, she explains she smelled the scent and said, "I smelled this beautiful thing and I said, 'This smells like my vagina.' I was kidding. We were on mushrooms." And thus, This Smells Like My Vagina was born.
The instant hit candle has an enormous waitlist for the full-size version, which retails for $75. (Mom, if you're reading this, keep scrolling.) After a few weeks of being on said waitlist, I couldn't take the anticipation any longer and like a true, impulsive Scorpio, I bought the votive version. The packaging is absolutely beautiful and the floral pattern on the box makes me want to keep it forever. The candle itself is simple, just pure white with a clear glass casing. When I opened it up, I couldn't tell you what my true expectations were, but they were exceeded. Pushing my feelings for Gywneth and goop aside, I can truly say that it's a must-buy.
The candle has an unexpectedly welcoming scent; it's very homey without being boring. It's musky and earthy without smelling like actual dirt, and the Damask rose and geranium give it this second life as a gentle floral scent that works extremely well with the muskier scent. It smells comforting. It's also incredibly potent in a way that can give scent to an entire room without being overpowering whilst also creating that "signature scent." It's the kind of smell that makes you excited to open your door and come home.
Will I be purchasing the full-size version the second it's made available to me? Yes.
Would I buy the rollerball and use it as my signature perfume? Also yes.
Does it actually smell like Gwyneth Paltrow? The jury is still out on that one.
Want to see more HCFSU? Be sure to like us on Facebook and follow us on Instagram, Twitter, TikTok, Youtube and Pinterest!