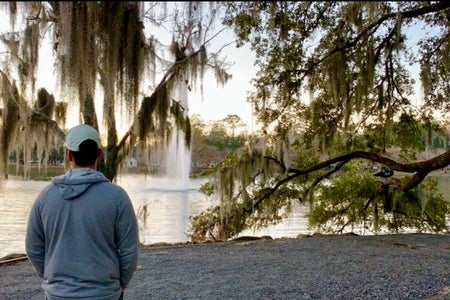 How Tinder Helped Me Fall in Love (Yes, Really)
Yep, you read that right. Good old Tinder; the infamous app that never fails to get you a quick hookup, easy attention or a pick-up line that makes you want to hide under your bed. If you don't know me, know that all of the little surprises Tinder comes wrapped up in were never appealing to me. I always thought it was a waste of time because I knew that 90 percent of guys were only on the app looking for something casual. I found it shallow that people were judging each other primarily based on looks without even taking the chance to get to know each other. I could go on and on about why I didn't swipe right on Tinder, but when it comes down to it, I was honestly terrified of feeling the wrath of my mother. Luckily, I decided to put all of these feelings aside once I was living within the Tallahassee simulation.
When I moved into my new apartment, all it took was a glimpse of my roommate's Tinder profile for me to switch over to the dark side. I wanted to stick to my personal morals, so I only paid attention to my healthy conversations. A few swipes in and I came across a bio that read, "peace, love and positivity." I'm pretty sure the little sunglasses smiley face emoji was thrown in there too. Why I thought this was so funny is still unknown, but what truly got me was his contagious smile. A smile that told me I would be breaking up with Tinder very soon. A smile that I've gotten to see every day for a year and a half.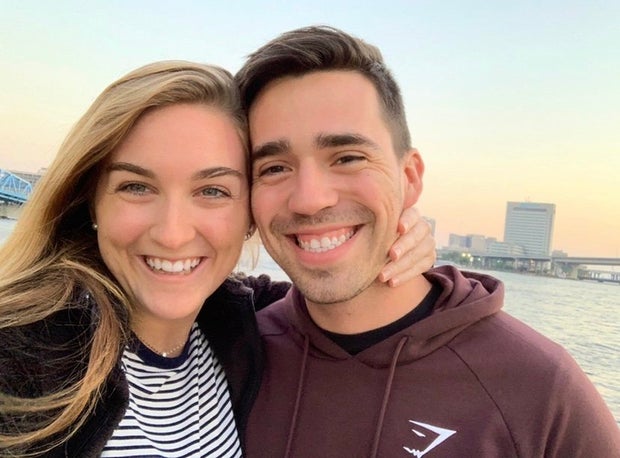 Sarah Gray
People always ask me what his initial pick-up line was, and even though it was so simple, it still makes me blush. First off, he sent the first message. Power Move. "Hey gorgeous," it read, "I'd love to buy you a coffee sometime!" Free coffee? Once again, power move. That coffee date introduced me to not only my favorite coffee spot (shout out to Lucky Goat), but, most importantly, to my best friend. Four hours later and I felt like I was talking to someone I had known for my entire life. We decided to continue to hang out as friends in order to truly get to know each other (so mature of us, I know). Four months later, we took a big step and visited Providence Canyon together. That trip sealed the deal and we made it… Facebook official!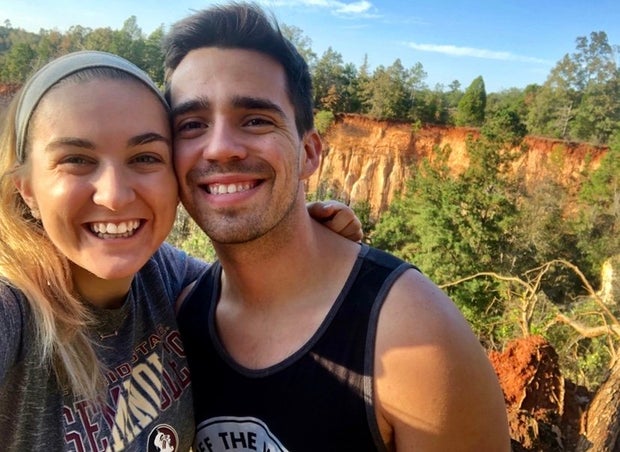 Sarah Gray
I firmly believe that everything happens for a reason. I'm not exactly sure why I was on that little app, but I'm glad that I took a chance on it. People can use Tinder however they please or not use it at all. But if you do decide to give it a try, know that if you're on there for something real, someone else is too. I'm not saying that online dating is for everyone, but I'm not ashamed anymore to admit that it was for me! Without it, I wouldn't have met my person. The person who travels with me, laughs with me and loves me no matter what. The person who pushes me to places I didn't know I could reach and who cheers me on every step of the way. The person who holds my hand during church and who still gives me butterflies. To my person, thank you for making me better every day. To Tinder, I never thought I'd say this, but thank you. To my mom, please don't ground me!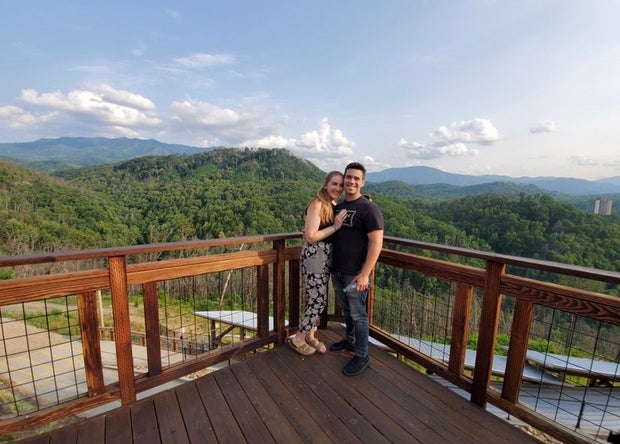 Sarah Gray
Want to see more HCFSU? Be sure to like us on Facebook and follow us on Instagram, Twitter and Pinterest!