How to Live out Your Christmas Pinterest Board with Your Bffs
It's the most wonderful time of the year! Everyone has family traditions that come alive during this season, whether it's watching Christmas with the Kranks on Christmas Eve or baking your favorite Christmas treats from scratch with your siblings. Since being away from Miami, I've been making plans with all my friends from home to set up a day just dedicated to Christmas activities. This way, we get to make our own tradition after taking a break from all the studying and stressing for finals. While planning this, I was brainstorming what activities we could do, and it hit me: I've had a Christmas Pinterest board ever since I could remember, and this was the perfect opportunity to put it to good use. Here are some ways I was able to live out my Christmas Pinterest board dreams and how you could too!
1. DIY Christmas decorations
I am literally the least artistic person I know. I lack in the drawing and painting department, but luckily, Pinterest has all types of DIY Christmas decorations for all your friends to do. Some ideas that I have saved are DIY ornaments, toppers, wreaths, and door hangers. Throw in some Michael Bublé and Christmas treats, and you've got yourself a girl's night -  Christmas edition, of course.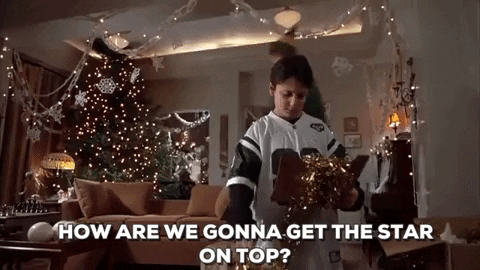 2. Mini photo-shoot in front of the Christmas tree
If you've ever been on Pinterest, you know what pictures I'm talking about. It's always fun to have a photo-op with your best friends, but it's even better when it's in front of a Christmas tree. You could even throw in the Christmas lights no one ever uses. Maybe your dog too, because dogs in front of Christmas trees is a Christmas present in itself. Be basic and have no shame, because that's what I plan on doing.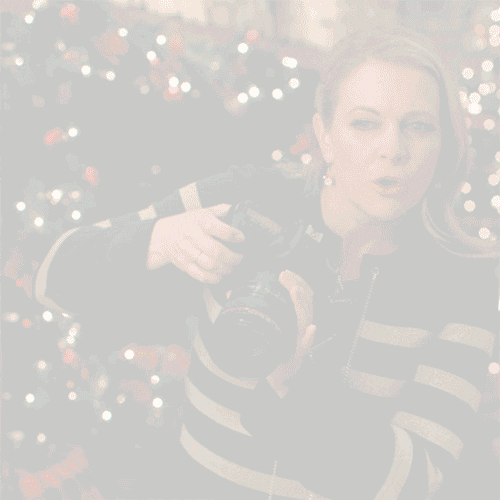 3. Try new Christmas treats
Everyone usually bakes Christmas cookies during the season, which is great, but trying new things is also great too. Pinterest has so many choices that it sometimes gets a little overwhelming. Since I'm not the best baker, I'd probably try making the Santa Crunch Popcorn or the Peppermint Bark Pretzel Bites. For the friends who are more advanced in the kitchen or those who simply like a challenge, I'd recommend the Holly Leaf Cake Pops or the Reindeer Cupcakes! Regardless of what you bake, it's always fun to have a flour (or your ingredient of choice) fight with your friends.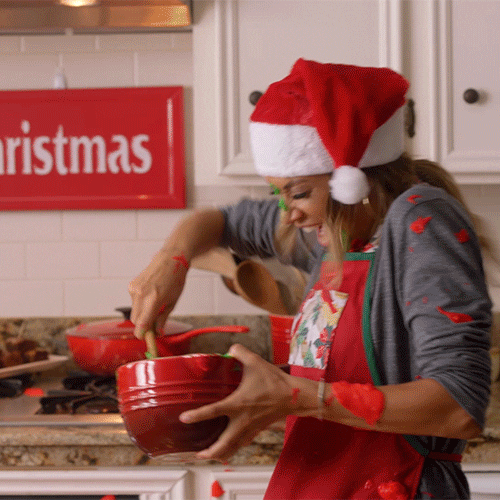 4. Have a Secret Santa party 
A Secret Santa is a given when this time of year comes around. You can even make it an ugly Christmas sweater or PJ themed party. Nevertheless, Pinterest has the best ways to plan an easy and fun Christmas party. If you or your friends are not really feeling a party, another recommendation is a day dedicated to binge-watching your favorite holiday movies or having a gingerbread house competition!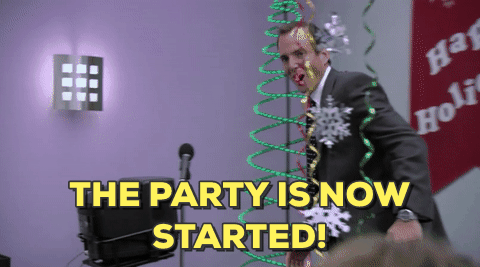 What's great about all these activities is that they can all be done in one day. You could make a Christmas decoration, bake a cake pop, have a party, and take cute pictures with your favorite people all in 24 hours. Friends and family are part of what makes Christmas such a special holiday, and being able to have a day dedicated to all these fun activities is how traditions start. Happy holidays!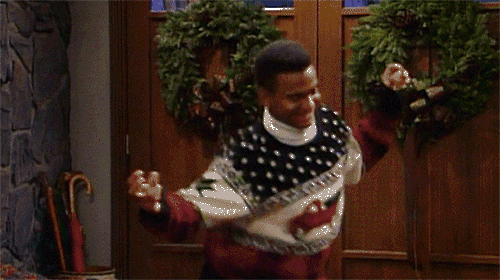 All gifs courtesy of Giphy.
Want to see more HCFSU? Be sure to like us on Facebook and follow us on Instagram, Twitter and Pinterest!