How the Coronavirus Is Affecting Domestic Violence Victims
WARNING: Possible trigger warning.
We often hear people complaining about the stay-at-home orders because they cannot socialize, work out at the gym, and/or go out to eat. However, there are many more serious effects stemming from the stay-at-home orders. One of the most notable consequences is how it is affecting domestic violence victims.
Now that almost the entire country is on lockdown, domestic violence victims are forced to stay at home with their abusers. This is an especially vulnerable time for victims because abusers have no control over their own lives and seek to control their partner even more so.
Many cities across the United States have seen a surge in domestic violence cases amid the pandemic. Notable cities such as Boston, Portland and Seattle have seen an increase in domestic violence 911 calls and arrests. For example, Portland, Oregon had a 27 percent increase in domestic violence arrests from March 12 through 23. 
Regarding domestic violence hotlines, a Seattle hotline agency saw a 34 percent drop of calls during the day; however, their average at night increased by 13 percent. Experts say this is because many victims are preoccupied during the day with their abusers, instead of being separated from them through work or school. 
Experts say this is the worst possible situation for domestic violence victims to be in because they constantly have to walk on eggshells 24/7 around their partner. The national hotline has already heard some disturbing calls because of the virus. For instance, one woman called saying her partner tried to strangle her, but she was too scared of the virus to go to the hospital and receive help.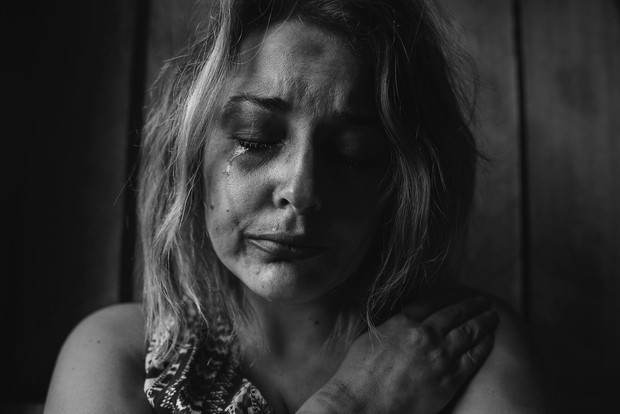 Regarding shelters for victims, many of them have filled up entirely. Women are worried they will have to return home to their abusive partner. On top of that, the virus could increasingly spread in the shelters because they are all full. However, some shelters have been paying for hotel rooms for the victims to stay in, courts have been granting temporary restraining orders to protect women, and some people are promoting a text hotline.  
According to the World Health Organization, one out of three women experience sexual or physical violence in their lifetime. So, the abuse has always been there, but now it is worsening because we are in such a vulnerable place with so many people losing their jobs, and this makes abusers even more on edge because they are losing control. This has caused many women to die at the hands of their abusers. Just recently, a man in Pennsylvania shot his girlfriend in the back and then killed himself. Authorities say he was stressed over losing his construction job due to the virus. 
Overall, this virus is going to impact domestic violence victims in some way or another. The numbers will be even more telling in a couple of months. If you or someone you know is experiencing domestic violence, here are some resources: 
National Domestic Violence Hotline Call 1-800-799-7233 or text LOVEIS to 22522. Available 24/7. 
Crisis Text Line Text HOME to 741741. Available 24/7 for victims of abuse and any other type of crisis.
Childhelp National Child Abuse Hotline 1-800-422-4453. Available 24/7. 
Want to see more HCFSU? Be sure to like us on Facebook and follow us on Instagram, Twitter and Pinterest!