The History of the Women's March
Created in response to the election of Donald Trump to the presidential office, the Women's March is much more than a protest – it's a movement. According to the Women's March website "Women's March is a women-led movement providing intersectional education on a diverse range of issues and creating entry points for new grassroots activists & organizers to engage in their local communities through trainings, outreach programs and events." The organization holds many events a year and has different chapters in different cities and states around the country, but the organization is most known for the mass protests that took place around the world on Jan. 21, 2017; the day after Donald Trump was inaugurated into office. Marches have taken place every year since then, but none have come close to the magnitude of the first.
The 2017 Women's March had more than 1 million participants worldwide and is known as the largest single-day protest in American history. The main Women's March happened in Washington, D.C., which drew hundreds of thousands of protestors alone. However, the march did not only happen in the United States. Marches also took place in every continent on the planet. From London, England to Nairobi, Kenya to Seoul, Korea and yes, even Antarctica had its own Women's March. According to USA Today, "a group of international people on an expedition ship in Antarctica marched in solidarity with the Women's March on Washington, and  other sister marches around the world."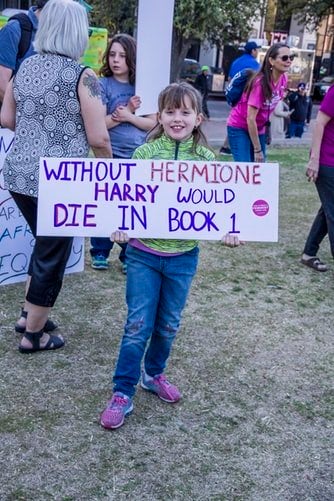 Dulcey Lima The aftermath of the march had more women than ever running for office and contributing to "unprecedented wins for the Democratic Party by women of color in the midterms," according to CNN. In 2018, a record-breaking 117 women were elected to Congress. Out of these 117, 42 were women of color and at least three are LGBTQ+. These women included Ayanna Pressley, the first Black woman to represent Massachusetts in Congress, Sharice Davids, the first Native-American women to be elected to congress and a member of the LGBTQ+ community and Alexandria Ocasio-Cortez, who become the youngest women to be elected to Congress at age 29.
However, the organization has also been met with controversy. Black Lives Matter, another prominent movement in America, was excluded from the 2020 Women's March LA. In a tweet, the LA chapter of Black Lives Matter said "#BlackLivesMatter was excluded from the #WomensMarch this year. Maybe they should rebrand themselves the #WhiteWomensMarch."
In response, Women's March gave this statement to LAist: "Black Lives Matter has participated in past year's programming and we hope they will march in support of women's rights again this year. While we support Black Lives Matter and its work, since this is an important election year, our speaking program for Women's March LA 2020 is focused on highlighting organizations and individuals who have a mission to register and encourage people to vote." Also in response to BLM's statement, June Diane Raphael, an actress who was scheduled to speak at the march, withdrew from the march, tweeting "In solidarity with @BLMLA I'm no longer speaking at the Women's March LA today. I can only imagine the world we would live in if white women centered and organized around black women and all women of color."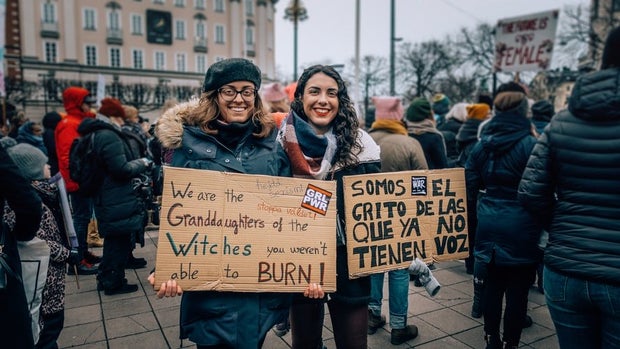 Lindsey LaMont
Brooklyn-based activist Vanessa Wruble is a former leader of the Women's March who claims she was kicked out due to her Jewish heritage. Wruble says that after speaking about how her Jewish identity inspired her activism, other members of the group told her "replied that Jews needed to confront their own role in racism," according to the NY Times.
The former leader of the Women's March, Tamika Mallory, attended an event by Louis Farrakhan, the leader of the Nation of Islam group who has been heavily criticized for his anti-Semitic comments. In an Instagram post, Tamika posed with Farrakhan and said "thank God this man is still alive and doing well. He is definitely the GOAT." Although she claimed on The View, "I don't agree with many of Minister Farrakhan's statements." She and two other members, Linda Sarsour and Bob Bland, stepped down in September of 2019.
The Women's March 2020 drew fewer crowds than years passed, with the main Washington, D.C. march drawing about 10,000 people compared to the hundreds of thousands in 2017.
Want to see more HCFSU? Be sure to like us on Facebook and follow us on Instagram, Twitter and Pinterest!