Here's Why Bachelorette Star Hannah Brown is a Feminist Icon
If you're anything like me, you have a special place in your heart for Hannah Brown. She's been a symbol of female empowerment ever since she made her debut on Colton Underwood's season of the Bachelor. There's a lot of reasons why we should consider her a modern-day feminist icon. Cue extremely long monologue expressing undying love for Hannah Brown:
She knows that showing emotion isn't a sign of weakness. 
On her very own season of the Bachelorette, Hannah was constantly bringing a new element of raw emotion to the popular television show. She showed America that just because she was on a reality TV show, didn't mean she wasn't taking the process seriously. Brown could be seen having intense and deep moments with many of the contestants on her show. She's also known for literally crying her eyes out on national TV multiple times, but she knows it's nothing to be ashamed of. A lot of the time, people (especially women) are hesitant to show emotions of sadness or frustration out of fear of being labeled "crazy" or "too much". In a recent insta post, Hannah reminds us that having a big and tender heart is something to be proud of! The fact that she wears her heart on her sleeve is just one of the many things we love most about her. 
She refuses to be judged based on her sexuality. 
If there's one thing we know about society today, it's that women are constantly shamed for how they choose to express their sexuality. It seems like women can never catch a break when it comes to things like the number of sexual partners they've had, the gender of their partner, and many other aspects that are irrelevant in how we should judge a person. On her season of the Bachelorette, Hannah made it clear that her sex life would not be used as a weapon against her. When contestant Luke Parker tried to shame Brown for her decision to have sex before marriage even though she's Christian, Hannah defended herself by saying "I have had sex… and Jesus still loves me." She shows women everywhere (especially those who are Christian) that their sexuality is nothing to be ashamed of and punishment from God isn't something we should fear. God will love us regardless, and the opinions of earthly people are ultimately irrelevant. God isn't a weapon of fear to be used against us women who are Christian.
She embraces her imperfections. 
When she was named the new Bachelorette, social media bashed Hannah for her apparent "extreme awkwardness" on live television. I think these harsh judgments probably stem from the fact that Hannah was a pageant queen at one point in her life, even earning the title of Miss Alabama in 2018. I think people fail to realize that she's human and inevitably experiences emotions of nervousness on live television (as most people would). For Hannah however, it seems as though she feels no need to defend herself against harsh critics. She's posted multiple clips of herself struggling to make conversation with Colton Underwood on his season of the Bachelor, something she was widely judged for by fans of the show. More recently, Brown defended herself against those who called her dancing videos on TikTok awkward. After Hannah tweeted and expressed struggling with being "cool" on TikTok, a follower replied with "all I usually see on the app is awkward dancing in bikinis in random places like kitchens and showers. I assumed that was the key [to being cool]." Hannah replied to the tweet by asserting that she must be doing it right! We stan a self-aware queen. 
I think women can learn from Hannah's acceptance of her quirky personality (that even comes out on national television). Being imperfect is inevitable, and I think that women sometimes forget that, due to the amount of societal pressure placed on them. If you want to gain some more inspiration to be your true self and have a laugh, check out this video Hannah posted of herself wiping out on a surfboard.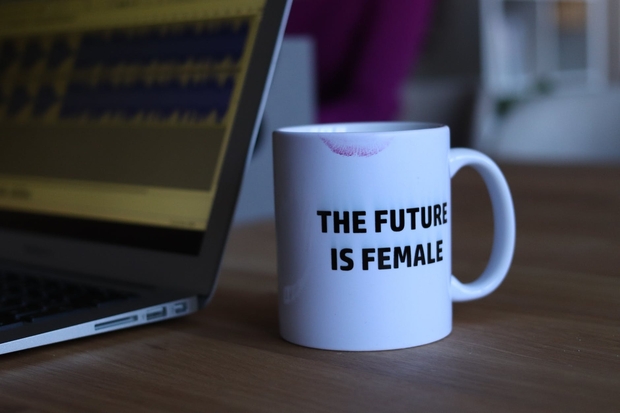 She accepts her life path (which may or may not include a man). 
After being a contestant of not one, but two different rounds of a TV show that has its end aimed at engagement, it's plausible to think that Hannah would probably be a little upset that she hasn't found a partner. However, on an Instagram live, Hannah expressed acceptance of her life path in response to a question from a follower. "If you were to ask me a few years ago I would have been, like, 'Oh, for sure by 25 I'm married, and I'd possibly be thinking about kids'…A lot of my friends have babies, and they are the best moms, but I couldn't imagine it. Like, I'm not ready for that just yet… I'm still trying to figure out my life and how it's changed." To the end of that statement, she added: "Also, you have to have a significant other for that, and I don't." Hannah seems to understand that having a man in her life ultimately isn't the main goal, being at one with herself and her needs is more important. Brown's family also seems to have a lighthearted attitude towards Hannah's struggle to find a partner. Hannah's mom once gave her this as a gift on Valentine's Day.
To close out my expression of obsession with Hannah Brown, I just want to say that it's important for us women to surround ourselves with other women who are uplifting and who are a positive light in our lives. It's so easy to get caught up in the negative nature of our world, especially that of social media and how it treats women in general - but having iconic women like Hannah Brown to look up to can make it all easier. 
Want to see more HCFSU? Be sure to like us on Facebook and follow us on Instagram, Twitter and Pinterest!