On Oct. 2, Netflix dropped yet another original show for its subscribers. This show, Emily in Paris, stars Lilly Collins as the main protagonist, Emily Cooper. Other cast members include Lucas Bravo, Ashley Park, Philippine Leroy-Beaulieu and William Abadie. The show's entirety was produced in Paris with a French production crew.
As Darren Star, the producer, said to the LA Times, "It is a love story [about] Paris… I feel like you can't duplicate that sort of thing unless you're on location. The idea of just coming here for a week or two and trying to grab locations — there are just too many details that would have been lost in translation. What you get in terms of the atmosphere … you can't fake." Within the same interview, Lilly Collins shared, "To be able to shoot down random side streets as well as the Paris opera house or Café de Flore and these well-known places. You get to have 10 episodes to live and breathe within the city in a way you can't capture in a 90-minute film or one episode of TV."
The first season's 10 episodes follow Emily on her last-minute relocation as a marketer and social media manager from Chicago to Paris. She has been hired to bring the American perspective to a luxury advertising and marketing firm in Paris, but is met with some hostility. She arrives in Paris knowing neither French or anyone to befriend. As the show progresses, she struggles with her boss Sylvie, who seems to not like her ideas or her bubbly personality, and her coworkers who she often clashes with culturally. But not all hope is lost as she befriends the downstairs neighbor named Gabriel, a secretly wealthy Chinese nanny named Mindy and many more. The show is filled with (in Darren Star style) romance, sex, comedy, beautiful fashion, extravagant parties, fabulous cuisine and many quotable lines. Such lines in the show state, "I did Rosetta Stone on the plane, but it hasn't kicked in yet," and, "The entire city looks like Ratatouille."
The show is currently trending on Netflix, and fans are raving on social media and already pleading for another season. However, due to the COVID-19 pandemic, travel restrictions and social distancing guidelines, they may have to wait longer than usual for season two if the show is renewed. Despite this, praise is not the only response that the show is receiving. Some critics feel that the show's release was severely timed and has far too much pro-American propaganda. NBC News Critic Noah Berlatsky states that "current events make the dreams offered by 'Emily in Paris' seem not merely unattainable, but cruel to even think about. When leaving your house is a fraught proposition, a show that finds self-actualization is jetting across the Atlantic comes across less like a fun call to fulfillment and more as a taunt."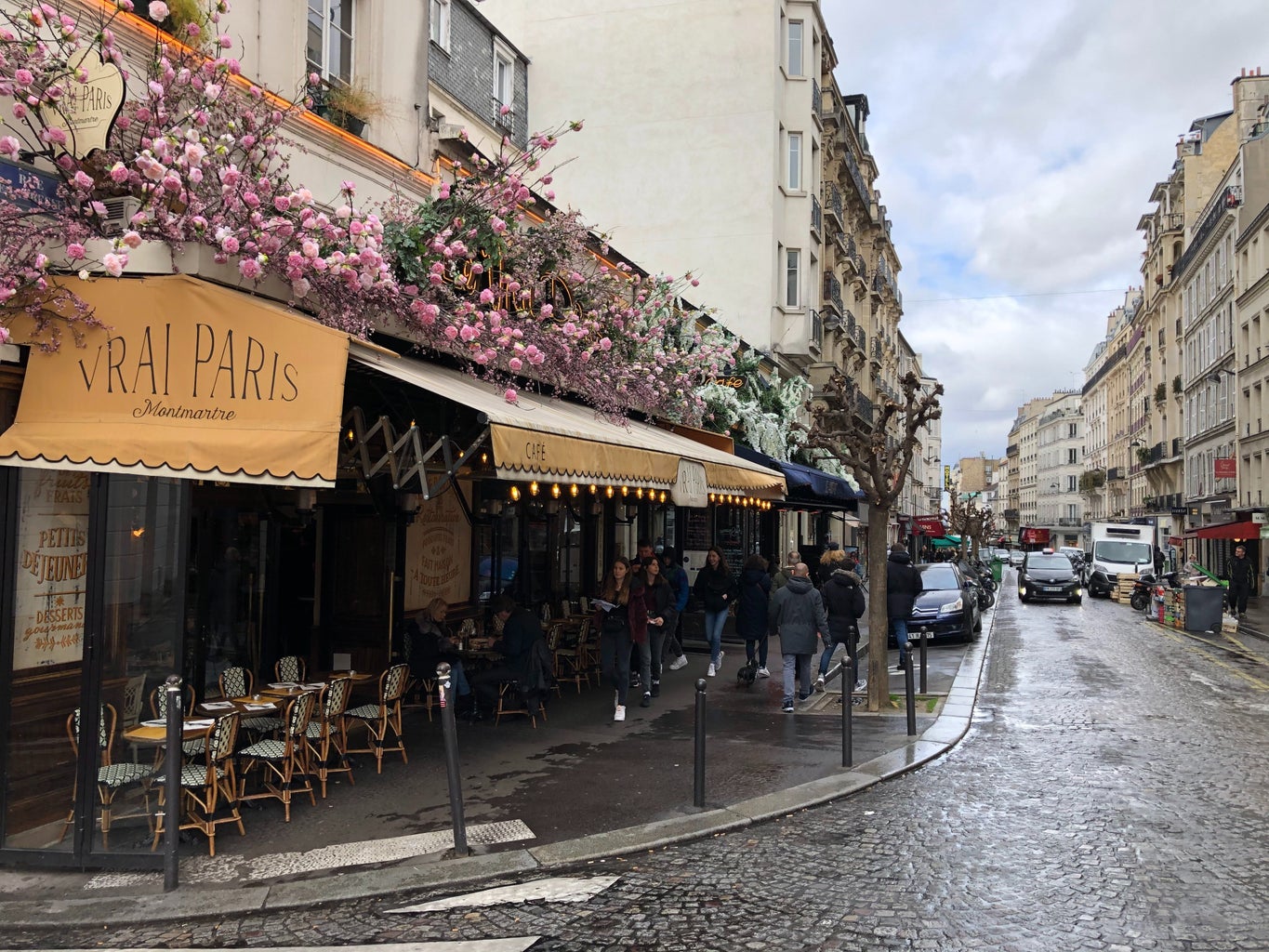 On the other hand, some critics are praising the show. For example, Sangeeta Singh-Kurtz at The Cut enjoyed the show immensely and recommends that others watch it as well. She does not focus on the show's political aspects of today's current pandemic, but rather the escape that it provides for its viewers. As Singh-Kurtz said in her article, "I'm looking for something a little silly, a little sexy, with a bit of garden-variety drama, a.k.a. all of the things I'm missing in my life right now. And my God does Emily In Paris — out on Netflix today — scratch that itch." She discusses the fact that Emily is one of the only feminists in the show and that this aspect puts the show ahead of some of its predecessors. 
However, what most people can agree on is the show's fabulous wardrobe. Similar to other shows created by Star, all of the characters, especially Emily, are shown in beautiful and unique outfits throughout the show. There are subtle nods towards Carrie Bradshaw, Audrey Hepburn and many more. The show's wardrobe has been compared to that of Gossip Girl, Sex and the City, and 90210. Fans have already begun recreating their favorite outfits, and other publications are posting affordable "dupes" online. 
With all of these opinions and facts in mind, you can decide for yourself if you are for or against Emily and Paris by streaming the show on Netflix today.
Want to see more HCFSU? Be sure to like us on Facebook and follow us on Instagram, Twitter, TikTok and Pinterest!