The world has been gifted with some new releases for November and December. Whether you want to embrace your inner Rockstar or jam out to a catchy pop tune, you are bound to find some music listed below that will suit your musical needs.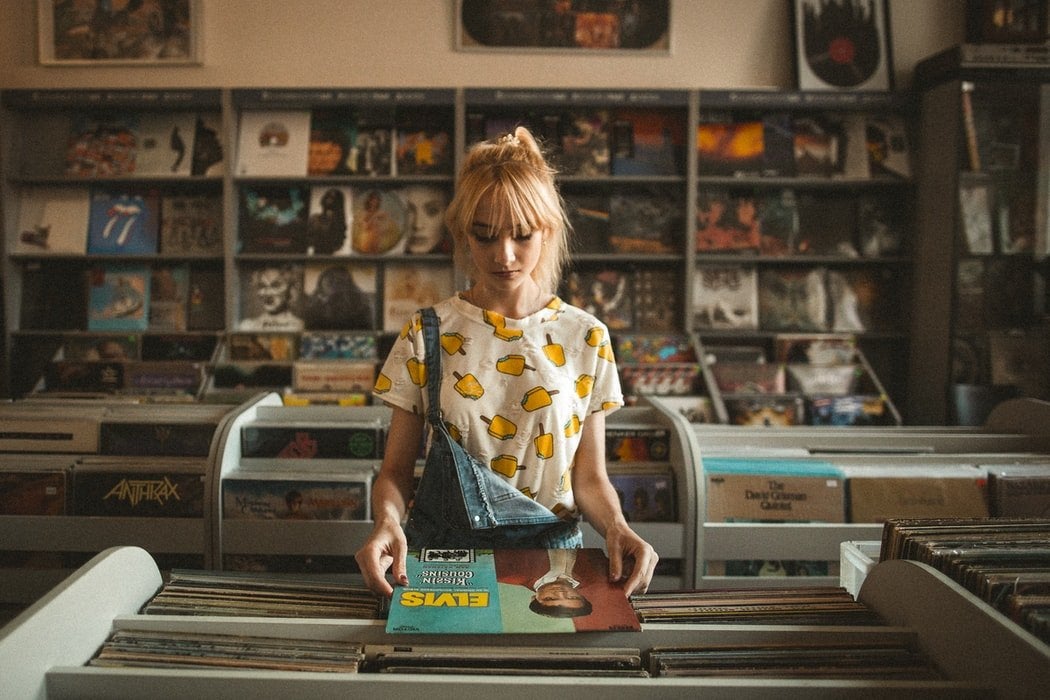 1. Good News – Megan Thee Stallion
The Houston rapper released her highly anticipated debut album Good News after numerous projects that were released previously throughout the years. The studio album generated a buzz throughout the internet seeing that she addressed the controversy around the shooting incident that left her wounded. With 105,000 equivalent album units in the U.S, the album debuted at No. 2 on the Billboard 200.
2. Plastic Hearts – Miley Cyrus
Her seventh album takes a whole new direction into a sound filled with mostly rock and synthpop tones. Miley is embracing a rock-star chapter of her career after receiving praise for her gritty voice that has evolved from her Disney days. The album includes a collaboration with Dua Lipa titled "Prisoner," and a mashup remix of "Midnight Sky" and "Edge of Seventeen" with rock legend Stevie Nicks.
3. BE – BTS
The eight-track album is the third release of this year for BTS—one of the biggest boybands in the world. It includes the slow tempo opening track "Life Goes On" and their first fully English song "Dynamite." The Korean group made history by being the first duo/group with two No.1 debuts on the Billboard Hot 100 for the two singles previously mentioned. This is their fifth No.1 album in their seven-year career, and it sold 242,000 copies equivalent album units in the U.S.
4. Wonder – Shawn Mendes
After a two-year break from his third self-titled album, Shawn Mendes released Wonder on Dec. 4. According to Mendes, the project was created with the intent of showcasing his growth and maturity as an artist. He delivers a raw collaboration with Justin Bieber on "Monster" that reveals the dark moments of celebrityhood.
5. Nightmare Vision – Rico Nasty
The female rapper has finally released her debut studio album that showcases her unique hip-hop sound with punk influences. The experimentation that was undergone to create this project made the album personal to Rico Nasty. Some featured artists that appeared on the album are Trippie Red, Aminé, Gucci Mane and Don Toliver.
6. Sin Miedo (del Amor y Otros Demonios) – Kali Uchis
This release is Kali Uchis' second studio album and her first that is entirely sung in Spanish. The Colombian-American singer took a departure from her first album Isolation and created something meaningful to her. She received her first top 10 at No. 8 on Top Latin Albums on Billboard.
7. "Blinding Lights" (Remix) – The Weeknd & Rosalia
A year after its release, The Weeknd gives the music world a new rendition of his megahit "Blinding Lights," which features Spanish pop artist Rosalía. The collaboration was first teased by The Weeknd on Dec. 3 on Twitter, in which he posted a photo that included Rosalía and himself. Fans of both artists were eager to hear how the contrasting artists' voices would mesh, and the song is now available for the general audience to hear.
BONUS: Holiday Music
Mariah Carey's Magical Christmas Special – Mariah Carey
Coming from her Apple TV exclusive Mariah Carey's Magical Christmas Special Carey released the soundtrack to the special, which further cements her title as the Queen of Christmas. For a couple of weeks before the show, Mariah sent a series of teaser photos of her collaboration with Ariana Grande and Jennifer Hudson for her holiday pop "Oh Santa!" 
Want to see more HCFSU? Be sure to like us on Facebook and follow us on Instagram, Twitter, TikTok, Youtube and Pinterest!