Halloween Deals So Good, It's Scary
Even though Halloween isn't going to be the same this year, you can still enjoy all the free foods, deals and special Halloween treats that the day has to offer! It's no secret that food tastes better when you don't have to pay for it, and on Halloween, there are endless offers to choose from. So in this article, I'm going to break down my favorite deals going on this spooky season and all the new themed foods brought to your favorite places to eat. 
Chipotle is first up on the list with the 20thanniversary of their Boorito. But this year, to keep up with COVID safety precautions, the offer stays online. From Oct. 29 at 12:01 a.m. (Pacific time) to 11:59 p.m. on Oct. 31, customers can redeem a code for a buy one get one free entrée. In order to get the code, Chipotle should be dropping a keyword on their social media accounts, which you can then text to 888-222 in order to get your code. That's pretty amazing considering the amount of chipotle I have on the regular.
If you like doughnuts, then October is definitely a month you don't want to miss out on. Krispy Kreme is having a deal on Saturdays during this month where if you buy any dozen, you can get a whole extra "Sweet-or-Treat" dozen for only $1 more. The extra dozen includes one Jack-o-Lantern doughnut. If you want to get this deal online, the code is SweetOrTreat online too! Sadly, Dunkin isn't doing any Halloween deals this year, but if you want to test your spice, they came out with a Spicy Ghost Pepper Donut that is sure to scare your taste buds.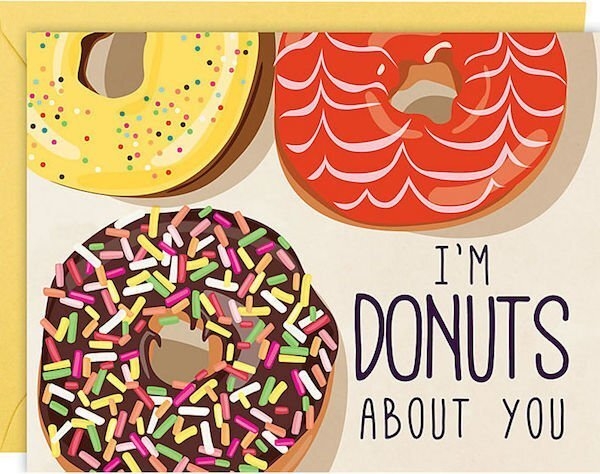 Insomnia Cookies is a personal favorite of mine for obvious reasons. Besides a bunch of insane new flavors, they put out for this month (including a pumpkin cheesecake cookie), they are also adding a little something different into the mix in order to get you into the Halloween spirit. On Oct. 31, dress up in a costume of your choice and come into the store for a free cookie. Very worth it in my opinion and something you and all of your friends can do together! 
If you're a fan of late-night McDonald deliveries, from Oct. 29 to Nov. 1, they have you covered. Order at least $25 worth of McDonald's through the Uber Eats app and watch your delivery fee disappear!
And if you're a pizza lover, Papa John's is offering their Jack-O'-Lantern Pizza for just $11. The pizza does arrive uncut in order to preserve the Jack-O'-Lantern's face but otherwise looks like a pepperoni cheese pizza with two olives on the eyes.
Halloween season is one of my favorite times of the year and we still have to make the most of it even if the day will look a little different than in the past. There are more deals to be on the lookout for as they come out, as well as some I wasn't able to include here, but these are 100% my favorites this year. I will for sure be taking advantage of them!
Want to see more HCFSU? Be sure to like us on Facebook and follow us on Instagram, Twitter, TikTok, Youtube and Pinterest!