I'm a firm believer that capsule wardrobes are the key to looking good at all times and after moving to Tallahassee for college, I fully took advantage of the cold weather and built myself a winter capsule wardrobe. As an involved college student, I rarely have the time to spend an hour getting ready and in the winter I have even less motivation to get out of bed early. Knowing that I can look put together in five minutes allows me to hit that snooze button and get an extra twenty minutes of sleep without having to worry that I'll be compromising a cute outfit. Any capsule wardrobe will always vary from person to person because of location, climate, personal preferences, etc. but here are some pieces that I consider essential for any winter capsule wardrobe: 
The Sweatsuit
            This is probably the most essential item for me as a college student because it allows me to look put together while still being comfortable which is key when I have to walk to nine A.M. classes in fifty-degree weather. Sweatsuits are obviously a more casual outfit but because the sweatpants and sweatshirts are matching it looks a little more elevated. My favorite way to swear sweatsuits is with a simple pair of white sneakers and a leather jacket layered over the top if it's a bit colder outside. I personally like to stick to a neutral color palette so I make sure to have both a gray and black set in my closet but sweat suits come in just about every color so feel free to get creative.
Recommendations:
Aritzia CozyAf Mega Crewneck & Sweatpants
Talentless Classic Hoodie & Premium Sweatpants
Brandy Melville Rosa Sweatpants & Crystal Hoodie
Aerie Offline Fleece Jogger&Offline Fleece Hoodie
Leather Jacket        
In my opinion, Tallahassee isn't necessarily cold enough for puffer jackets but leather jackets are a great option when it comes to layering and adding warmth without feeling like an overheated marshmallow. A leather jacket is the ultimate way to look put together because you can dress them up or down by layering them over sweatsuits, knits, long sleeves, pajamas…the options are endless. These come in a million different styles so the key here is figuring out which cut you like the best. I like to go for a more cropped and boxy fit like a biker jacket because it gives me the room to layer thicker sweaters under while also giving me a bit of shape since it's cropped. 
Recommendations:
Zara Faux Leather Jacket
Topshop Fred Faux Leather Biker Jacket
Levi's Faux Leather Moto Jacket
Knit Sweater
            Probably the most basic item but also the most versatile, everyone needs a knit sweater in their closet at all times. I find that this is the most important winter clothing item for me to invest in because I know that it'll never go out of style. Again, endless options here. You could go with cable knit, fine knit, even cashmere if you feel like getting a little fancy. It's all about what you think you'll get the most use out of. Along with your knit sweater, I suggest buying a de-pilling device to keep it looking fresh, and remember to fold instead of hanging so that the fabric doesn't stretch out. 
Recommendations:
Naadam The Essential $75 Cashmere Sweater
Mango Cable Knit Sweater
Brandy Melville Cable Knit Sweater
Black Denim
            Blue denim is obviously a year-round closet staple but winter is a great season to maximize the use of your black denim. Black jeans are basically the older, cooler and more sophisticated sister of black leggings. If I'm feeling like wearing an actual outfit then these are my go-to. My advice when it comes to black denim is to choose the cut that makes you feel most confident and try to go for a really dark pair because they'll fade over time as you wash them. Upkeep is also important with black denim so I recommend washing them on a cold setting, hang drying and occasionally dying them black just to keep them looking fresh. 
Recommendations:
Zara Hi-Rise Straight Leg Jeans
Levi's 724 High Rise Straight Crop Jeans
Everlane Original Cheeky Jean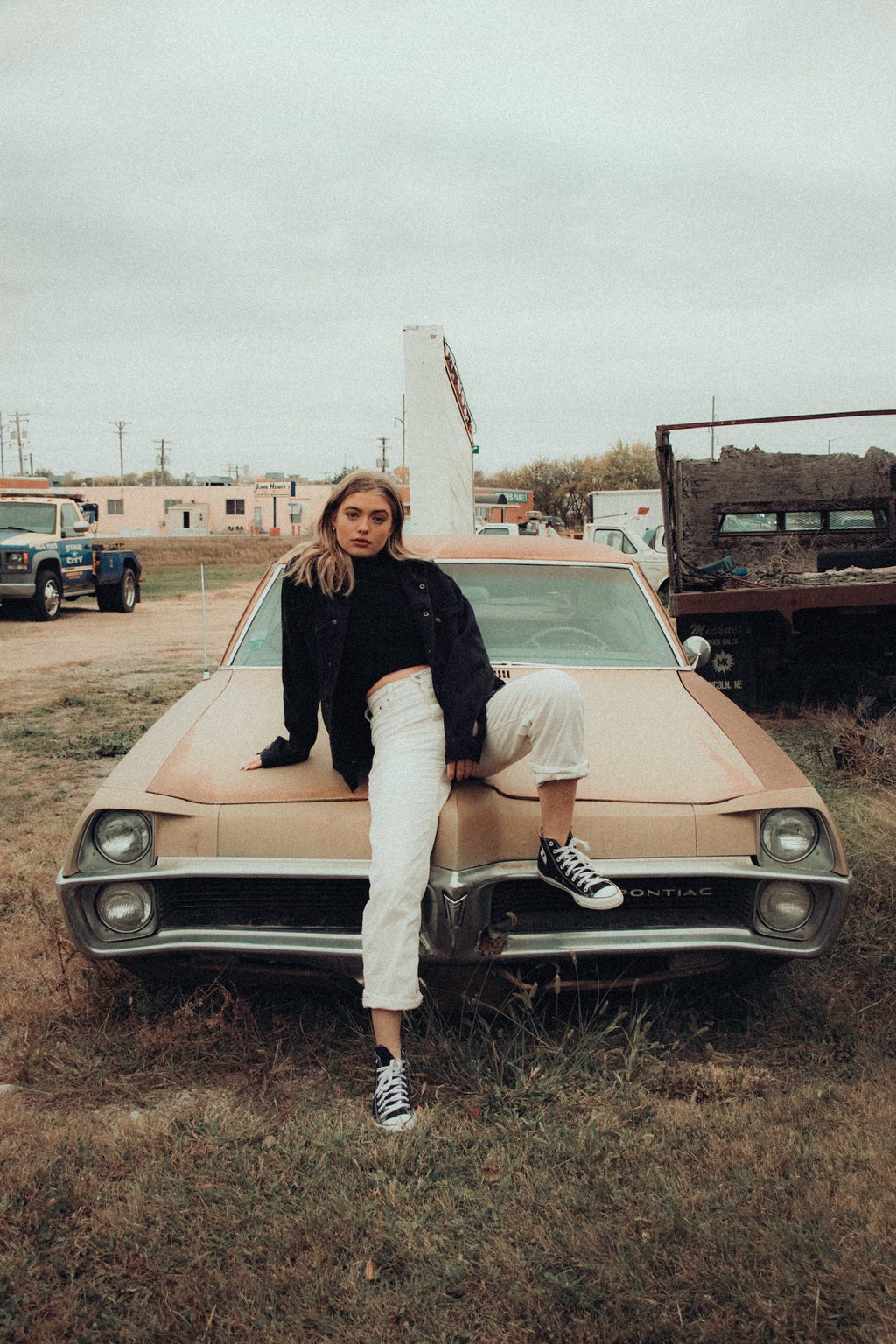 Boots
         White sneakers are my year-round shoe of choice but once in a while when I feel like mixing things up, I love a good boot. A black leather boot is definitely the way to go because it just matches with absolutely everything. I try to avoid softer materials like suede because they get ruined fairly quickly and go for something timeless and easy to clean like a classic leather. Comfort is important here because nobody likes having to deal with blisters, especially in the winter so make sure to keep that in mind since the prettiest shoes aren't necessarily always the most comfortable.
Recommendation:
Want to see more HCFSU? Be sure to like us on Facebook and follow us on Instagram, Twitter, TikTok, Youtube and Pinterest!