Goodbye, Borat; Hello Sacha!
Not only is there not going to be a Borat 3, but British comedian and actor Sacha Baron Cohen vows there will be no more disguises in his future. 
You may remember late last year when the release of Borat Subsequent Movie Film had every corner of the internet plastered with images of a mustachioed Sacha Baron Cohen wearing a surgical mask as a G-string—an image that is likely hard to forget. This was all advertising for the sequel to the 2006 classic Borat.
In 2006, the film Borat came out featuring this Kazakhstani character as he explores America. Played by Sacha Baron Cohen, Borat interacts with real people in the real world. Through improvisation, Sacha Baron Cohen's goal was to use satire and his beloved Borat to expose the darkest parts of American society. NPR reported, "The 2006 film Borat aimed to expose American bigotry, xenophobia and sexism as the title character's unwitting scene partners reveal their true beliefs. The film was an international success, making Borat a widely recognizable, highly quotable fixture of pop culture. Baron Cohen assumed the jig was up: Once the world understood that Borat wasn't real, there would be no way to interact with the public like before." It was a huge success. Such a success, in fact, that Borat couldn't have a sequel until enough time went by that people forgot about the Borat character. So, 14 years later, Sacha Baron Cohen took to the streets as Borat giving the people what they wanted—Borat Subsequent Movie Film.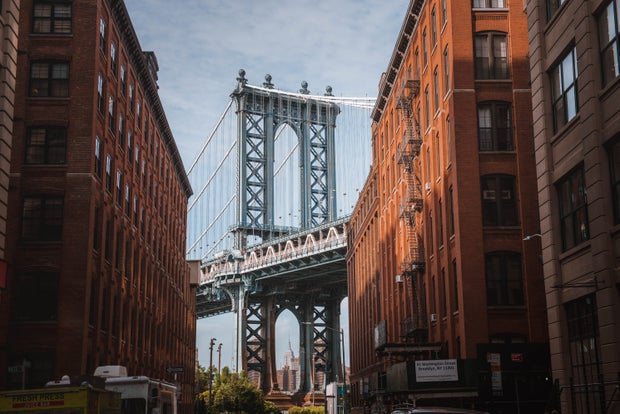 Photo by Mario Cuadros from Pexels Bringing Borat back for another film was something Baron Cohen felt called to do following Trump's election and subsequent presidency. However, his mission repeatedly put him in dangerous situations. When interviewed by Terry Gross on Fresh Air about filming at a gun-rights rally, Baron Cohen said, "I remember putting on the bulletproof vest before the scene, looking in the mirror of a nearby hotel, and... I remember asking the makeup guy, 'Do you think I'm going to get shot today?' And he's like, 'No, no, no, no.' I said, 'Well, why am I putting on the bulletproof vest then?' And he didn't really have an answer. I kept on coming back to this feeling. Again, I didn't want to do Borat again. I didn't want to go undercover again. I felt I had to do anything I could to remind people of what, in 90 minutes, in a humorous way, of what Trump had done the prior four years…" And with that, fans lost hope of a Borat 3. 
"It got too dangerous." Sacha Baron Cohen said. But Baron Cohen has threatened to discontinue the Borat character before. In 2006, after the release of the Borat film, Baron Cohen said he was done with the character and the films. However, cultural situations and events lead him to change his mind. So, for now, the risk outweighs the reward of Borat for Sacha Baron Cohen. For now, the actor and comedian will stick to scripted roles and characters, leaving the improv characters behind. 
Want to see more HCFSU? Be sure to like us on Facebook and follow us on Instagram, Twitter, TikTok, Youtube and Pinterest.