Give Yourself the Gift of More Classic Literature This Holiday Season
After classes end for the semester, we're all going to be looking for new things to do to fill the time. And I think this winter break is a perfect time to create new habits that will help us in the next semester and the rest of our lives. A great new habit we can all start forming rather easily is reading for at least 30 minutes every day. I'd bet that, for most of us, the last time we read a classic book was when we were in our high school English classes. And that makes sense. It was required then, and we're super busy college students now. We barely have time to read for our classes let alone read for pleasure. And when we do have time, who wants to spend it reading a book written 100 years ago, right?
Well, as painful as it may seem, reading classic literature can actually be very enjoyable, and it has a lot of health benefits. A study done by the University of Michigan found that people who read for 30 minutes a day live two years longer than people who didn't. Knowing that, you would think people would be spending all of their free time reading, but that's not the case. Fewer young adults are reading for pleasure than ever before. So, let's change that this winter break. Reading classic literature will help improve your language skills, give you better social cognition and make it easier to learn. This is why we read classics in high school. But the learning shouldn't stop just because we graduated high school. There are skills that are developed while reading classics that can be lost if you get out of practice.
In addition to creative expression and language, there are other skills that can be better developed by reading the classics. According to Thrive Global, reading long-form literature can help increase your attention span, boost critical thinking and reasoning skills and broaden your knowledge of history and culture. There are so many skills that are valuable to our academic and professional careers that we risk under-developing if we stop reading classics after high school.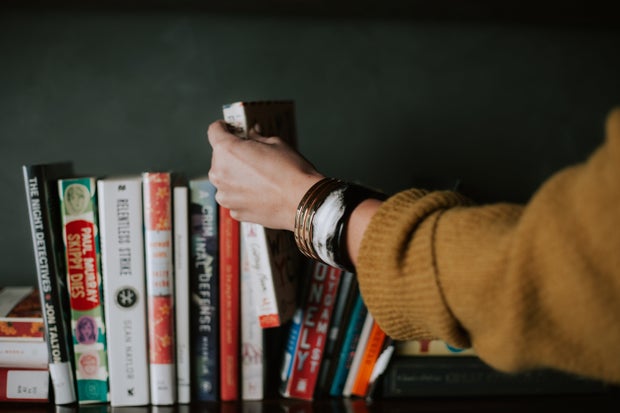 Photo by Christin Hume from Unsplash
Let's be honest, when we want to read for pleasure, we don't want to read classics because there are a lot of classic books out there that are dry and hard to read. That's what stops us from wanting to read them in our free time! Well, I am here to help. I think a lot of the displeasure that comes with reading old books comes from choosing the wrong books. Here are some recommendations I would make based on popular television shows to help you find a book you might like.
Breaking Bad
If you like Breaking Bad, I would recommend Shakespeare's Macbeth. Macbeth reminds me a lot of the man versus monster trope in Breaking Bad. Macbeth is also a story about one man's search for greatness and the wreckage he leaves behind as he tries to achieve that greatness, a similar theme to Breaking Bad.
New Girl
If you like New Girl, I would recommend Emma by Jane Austen. Emma is full of romance, strong heroines and the will they/won't they trope we love so much in New Girl.
High Fidelity
If you like High Fidelity, I would recommend The Sun Also Rises by Ernest Hemmingway. It has a similar hopeless and existential vibe that is prominent in High Fidelity, and it addresses some of the same themes such as relationships, the future and what is the meaning of it all.
Now that I've outlined some classics that are enjoyable and similar to television shows we already love, the next hurdle is finding the time to read them. Now, it's only 30 minutes a day, which might not seem like much, but when we lead busy lives, that time can be hard to find. According to Shape Magazine, research shows that reading before bed increases sleep and reduces stress. I find that taking 30 minutes before I go to sleep to shut off technology and just read a book helps me to unwind in addition to exercising my brain.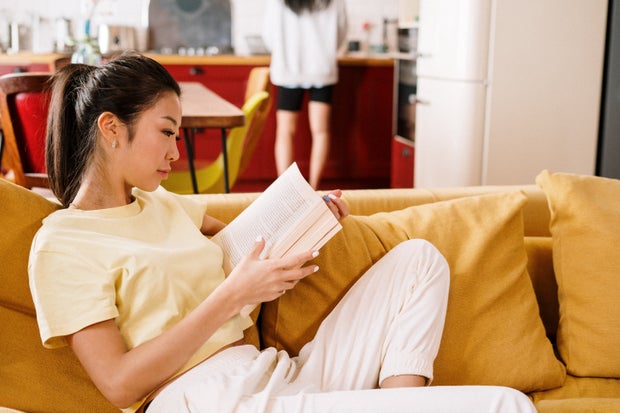 Photo by cottonbro from Pexels
So, this holiday season adds a classic to your wish list. Or, go to your local library and pick up a classic like Little Women, Their Eyes Were Watching God, Great Expectations or any of the books I recommended earlier. By reading these books, I have benefitted from all of the ways they have improved my academic life. Everything from my attention span to my knowledge about different cultural moments in our history, has grown. So, spend 30 minutes reading tonight. I think you will be surprised by how entertaining it is and how much easier schoolwork becomes.
Want to see more HCFSU? Be sure to like us on Facebook and follow us on Instagram, Twitter, TikTok, Youtube and Pinterest.