If you don't know FSU senior Amy Rainelli, you probably know someone who does as she is very involved here at FSU. Amy is a member of Gamma Phi Beta Sorority, Marketing Assistant for FSU Relay For Life, VP of Communications for the SLC College of Business (COB), COB Peer Connect Mentor, Dance Marathon Fundraiser/Dancer and she's part of Light the Night Fundraiser. Her Campus recently had the opportunity to ask Amy about her FSU experiences and not surprisingly, we are inspired.
Her Campus (HC): With so many great organizations at FSU, how did you choose?
Amy Rainelli (AR): It was really difficult to choose because there are so many great ones! I picked a few that really stuck out to me and told myself that if I had the time the following semester(s), that I would go back and get involved with the others. I would recommend selecting one or two that really interest you and then make sure you are giving 100% effort before you branch out to others. Quality over quantity is huge when it comes to being a part of organizations! 
HC: What skill has helped you become most successful in your various roles at FSU?
AR: I feel as if there are many skills that all meld together to make someone successful. If I had to pick one specific skill, I would say remaining positive. Whether you get the position you applied for or not, staying positive will make or break your future success. I feel being positive is a skill that is oftentimes overlooked but, in my opinion, you cannot achieve success without it.  
HC: Is there an achievement or contribution that you are most proud of? Why?
AR: Although not related to any FSU organizations, my proudest achievement is getting accepted to the Disney College Program. The DCP is a semester-long program at Walt Disney World and is extremely difficult to get accepted to. I participated in Spring 2019 and fulfilled my lifelong dream of working for the company. Participating in the DCP has helped me grow in many aspects and continues to encourage and remind me that I can accomplish anything that I set my mind to. 
HC: Looking back at yourself as a freshman, what would you wish you knew then that you know now?
AR: I was a sophomore when I came to Florida State, so I already felt behind. Even though my original plan was to complete a year at my local community college and then transfer to FSU, once I transferred, I was oftentimes worried it was too late to get involved. I wish I would have realized the opportunities that I had earlier instead of waiting until later semesters. 
HC: What's your favorite part about being VP of Communications for the SLC COB?
AR: It's honestly one of the best things that I have done in my college career. I am a marketing major and love every aspect of social media. With my role as VP of Communications, I run all of the COB SLC's social media pages. It has helped me so much to manage not only my personal account but a professional account along with working with the other executive members. It has made me more creative in finding things to post and keep our followers engaged. 
HC: How'd you get so involved in college? What would you recommend for those who want to be involved in college to do?
AR: Before I came to FSU I knew that I wanted to get involved. I remember looking at a list of all the clubs FSU offers and writing down every single one that interested me. There are so many to choose from! Additionally, older members in my sorority introduced me to other organizations that I eventually joined. I would recommend doing your own research and then reach out to someone older. Don't be intimidated by this! Upperclassmen are so nice about helping anyone younger and they can provide you with very helpful information you might not have known otherwise!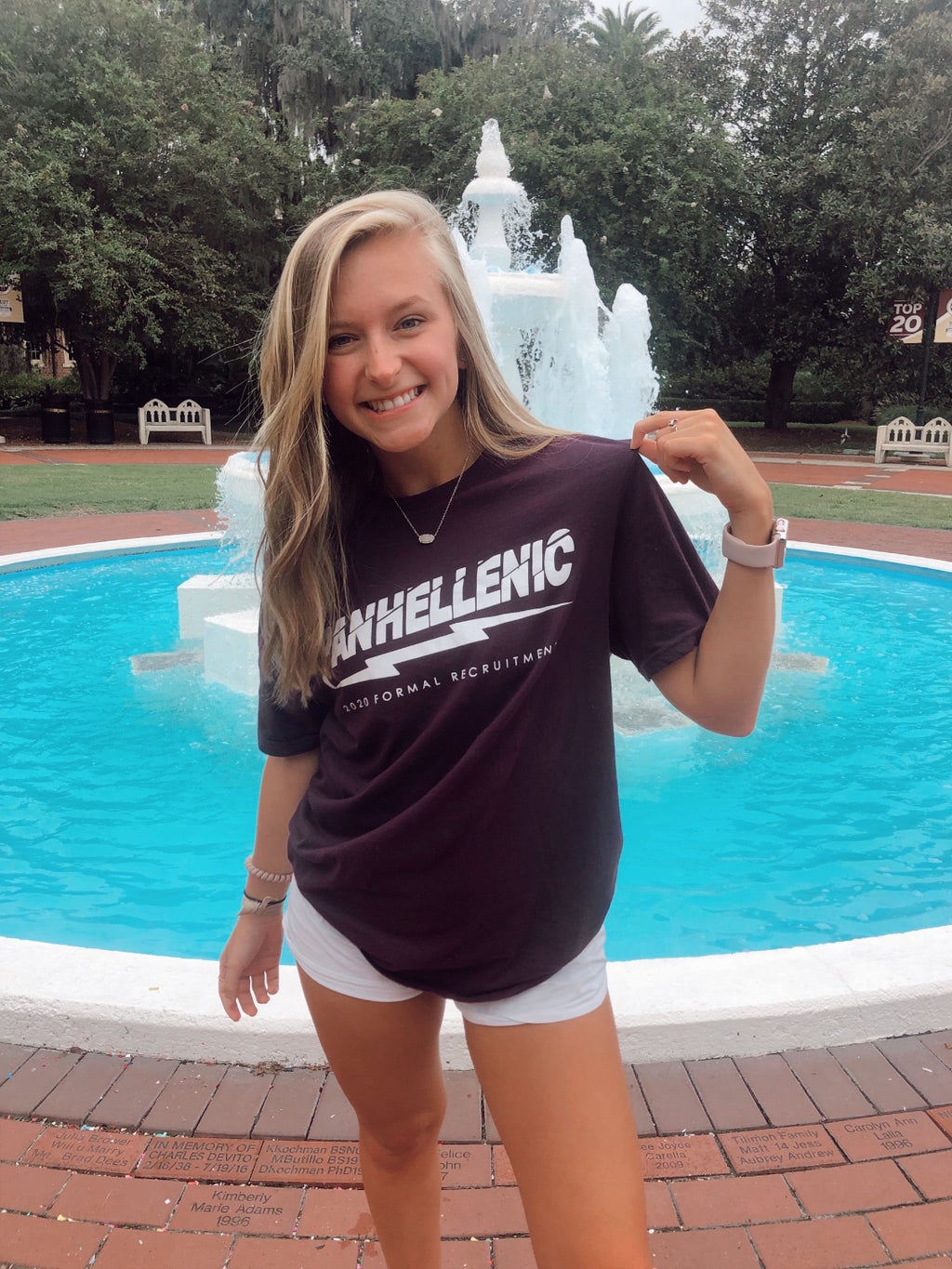 HC: Have you experienced any challenges being a woman in business or in your many roles? How did you solve it?
AR: Thankfully I haven't experienced anything too crazy being a woman in business. I have always been surrounded by women who have been successful in their careers and everything they set out to accomplish. It definitely is easy to be intimidated when I primarily see men in many of the jobs/positions I want. I always remind myself of the role models in my life who have overcome those obstacles and realize that I can accomplish just as much if not more.
HC: What are your career aspirations?
AR: My ultimate goal is to work for The Walt Disney Company. Although I will take any job they offer me, my dream job would be to plan any of their events or parties!   
HC: What have you learned about being a woman in business?
AR: I have learned to be confident! It starts with you. Believe in yourself and you will be amazed at everything you will accomplish!
HC: Is there anything else you would like to share?
AR: Get involved and don't take anything for granted! Your time at FSU will go by faster than you realize. Take every opportunity that comes your way!
Bonus Questions:
HC: Favorite College Course?
AR: Any upper-division marketing course! After being in my major and completing random required courses, it made me really enjoy all of the upper-division classes. I was supposed to take the circus class this fall but it was canceled due to COVID. I think if I was able to take that then it would have been my favorite! 
HC: Most memorable experience at FSU so far?
AR: Last year SLC was able to participate in the 2019 Homecoming Parade! That was by far my favorite experience because I was able to represent the College of Business while participating in such a fun FSU tradition!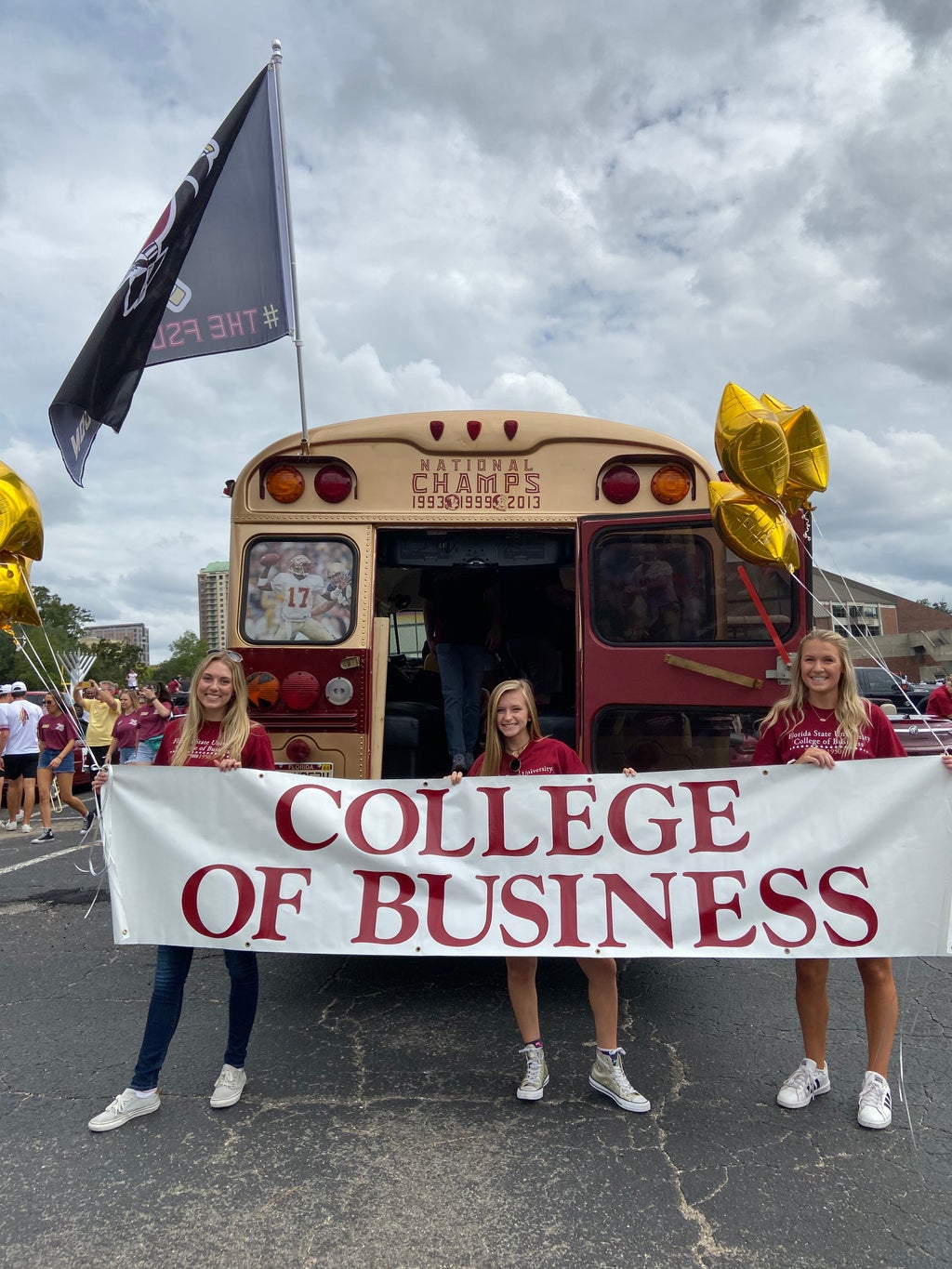 Thanks for sharing your insights and experiences, Amy!  
Want to see more HCFSU? Be sure to like us on Facebook and follow us on Instagram, Twitter and Pinterest!