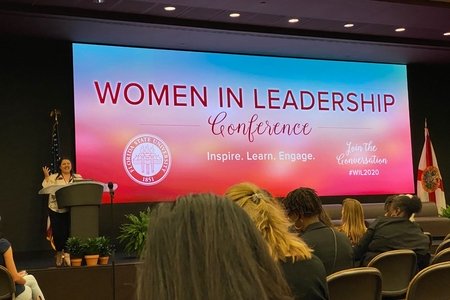 This is my original photo that I took
Florida State University Women in Leadership Conference: Find Your Voice!
Every year Florida State University puts on the Women in Leadership Conference in the Turnball Conference Center. This year the conference is held with the College of Communication & Information, College of Social Work, College of Business and Jim Moran College of Entrepreneurship. They had an open speaker, 10 different workshops, a panel discussion and ending with the closing remarks. This conference is filled with professional and powerful women who are alumni of FSU. They have succeeded in business, academic life and educational roles throughout their life.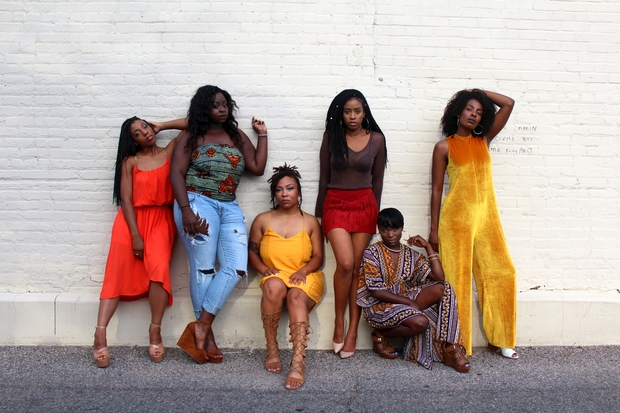 I had the opportunity to be a part of this wonderful experience. Entering the dynamic of the room was so empowering, I was filled with joy from all the feminism in the atmosphere. There were organizations, advisors for majors, and speakers everywhere. When I arrived, I signed in and went into the auditorium where they had the famous TEDx talk speaker, Sharon McCloud. She is known for winning an Emmy award for broadcasting, an author, Olympic Torch Bearer and so much more. This multi-talented woman helps improve communication and executive presence for everyone, but more so women of course. She discussed how if you want people to pay attention to you, you must be vulnerable and be you. To do that, you must be comfortable receiving criticism and being able to be authentic in who you are as a person in front of people who may or may not know you. She went on to discuss how great speakers are not born, they are made. Being a great speaker does not mean you are more knowledgeable or aggressive in speaking. It means that you prepare, practice and presents your best work. It does not come overnight, but it requires being honest with how you deliver yourself and being able to relate to the audience.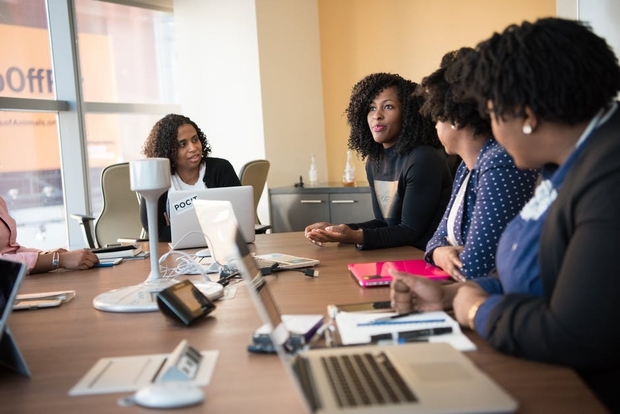 A few tips Sharon left were:
1. Tallahassee Toastmaster Club
This club helps members improve on public speaking and leadership skills. They are the real deal.
2.  Download the LikeSo app
This is a personal speech coach on your phone that checks every mistake you make to make you better.
3. Watch Julian Treasure's TEDx talk on YouTube
Julian talks a lot about public speaking and how listening is important in everything you do.
After Sharon's wonderful speech, we went to workshops. Many workshops ranging from Leadership in Communication Fields, Women in Business, Creating Personal Resilience, Generational Leadership, Social Entrepreneurship, etc. I could not go to all of them, unfortunately, but I did get to attend one and get insight on a few others. The workshop I attended was Women in Business which was about a woman breaking the stereotypes of women not being able to run a family business. Melode Smelko is the CEO of Altrua Global Solutions which is a full-service marketing and production agency servicing the food industry and other retail clients at the local, regional and national levels. Mrs. Smelko often said that it's the people that matter when you are trying to make a difference. They must see you for who you are to follow you.
A quote that stuck in my head was, "Having a voice, not merely a seat at the table: powerful strategies to amplify your voice" (Sharon Delaney McCloud). Throughout her speech, she made the audience feel welcomed by giving jokes and stating facts. She is one of the prime examples of women empowerment that I strive to have.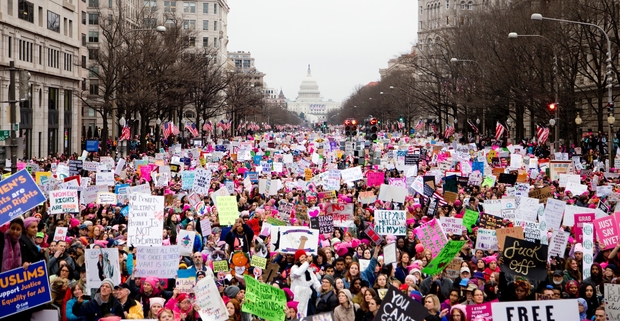 The number of things women have accomplished over the many years shows how much we can handle anything. The struggle was real sis! Do not let that deter you from being a BOSS woman at everything you do. If you missed out on the Women in Leadership Conference this year, be sure to go next year because you will not regret it. I gained so much insight on how to find my voice and show men that they cannot overstep me. Remember that us women can do so much more than any man could ever!
Want to see more HCFSU? Be sure to like us on Facebook and follow us on Instagram, Twitter and Pinterest!