Looking for your spring break anthem? You're in the right place. It appears that the list of notable albums released in 2020 is only going to continue growing in the upcoming year. Here are five album releases to look forward to in the next two weeks.
Heartbreak Weather by Niall Horan
Release Date: Mar. 13
Genre: Pop
Heartbreak Weather will mark the release of Niall Horan's second studio album since the beginning of his solo career in 2016. Following the success of his 2017 album, Flicker, there are high expectations for his new work. Regarding Heartbreak Weather, Horan said "I wanted to tell the story that was in my head, and hopefully lead people down the storytelling lane of an album tracklisting versus just 'I'm gonna skip the next one.'" In anticipation of the album, he has released three singles; "Nice to Meet Ya," "Put a Little Love on Me" and "No Judgement." He will also be kicking off his tour in North America in April.
Healer by Grouplove
Release Date: Mar. 13
Genre: Alternative
This Friday, Grouplove with be releasing their long-awaited fourth studio album, Healer. It has been four years since the release of their 2016 album, Big Mess, which was rated highly by critics. The band has only released one single from the upcoming album, so it has not been easy to predict what the rest of the album will sound like. Immediately following the release of the album, Grouplove will begin their North American tour the following Wednesday.
After Hours by The Weeknd
Release Date: Mar. 20
Genre: R&B
The Weeknd will be releasing his highly-anticipated fourth studio album, After Hours, next week. Although he released the EP, My Dear Melancholy, in 2018, he has not released a full album since Starboy in 2016. In the last few months, he has released music videos for the singles "Heartless" and "Blinding Lights", as well as a short film titled "After Hours." All of these videos connect with each other and his recent live performances of the singles. They portray the spiraling mental state of a man consumed by drugs and fame, which seems to be the recurring theme of After Hours.
Kid Krow by Conan Gray
Release Date: Mar. 20
Genre: Pop
Conan Gray began his YouTube channel in 2013 and has gained quite a following since them. He started officially releasing music in 2017. He released an EP titled Sunset Season in 2018 but Kid Krow will be his debut studio album. He has released four songs from the album called "Checkmate," "Comfort Crowd," "The Story" and "Maniac." According to Gray, this album will be more personal and is "a chance to encourage others to embrace who they are and be unapologetic about it."
ALICIA by Alicia Keys
Release Date: Mar. 20
Genre: R&B
Next week, Alicia Keys will be releasing her seventh studio album, ALICIA. Fans have been anticipating this album for four years after the release of her previous album, HERE. She has released three singles from the album; "Underdog," "Time Machine" and "Show Me Love." In addition to ALICIA, Keys will be releasing her new book, More Myself. She will be kicking off her book tour later this month and the album's world tour in June.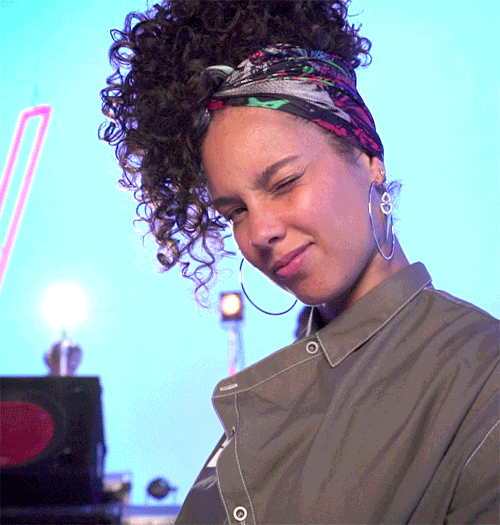 Want to see more HCFSU? Be sure to like us on Facebook and follow us on Instagram, Twitter and Pinterest!