The First Monday in May: Remembering Past Met Gala Looks
So, let's face it...The coronavirus has taken away pretty much everything from us. Included, the most beloved first Monday in May. Every year, the Met Gala takes place at the Metropolitan Museum of Art. It is run by fashion queen, Anna Wintour, and is known as the most exclusive event of the year. Each year the theme changes, however, one thing stays the same: Everyone goes above the top. This year, the theme was set to be About Time: Fashion and Duration and was supposed to take place on the iconic Met steps on Monday, May 4. Since the coronavirus won't allow us to make our best-dressed list this year, let's take a look back at my personal favorite looks over the years.
Saoirse Ronan
The 2019 look that Ronan went with absolutely blew my mind when I first saw it. I thought it perfectly fit her body shape, and the colors stood out on the carpet. The theme for last year was Camp, which most of the stars took in different directions. I loved the bright colors that Saoirse went with for this look.
Blake Lively
I think I can speak for everyone in saying that this is one of the greatest Met Gala looks of all time. The dress took up half of the red carpet, making everyone's jaw drop. It's no surprise that she looked absolutely stunning as always. Leave it to the queen to make this dress POP on the steps!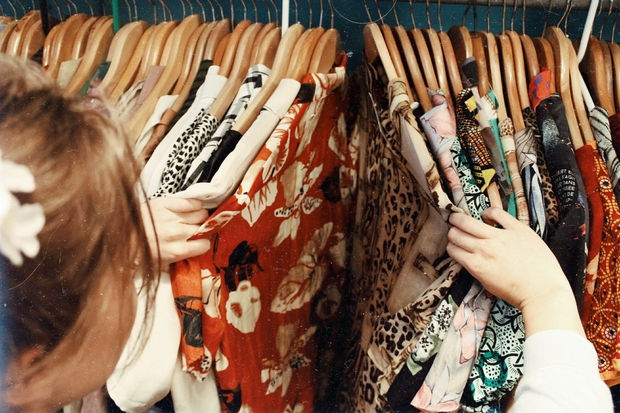 Miley Cyrus
Now, this happens to be my favorite look for two reasons: I'm obsessed with sequins and it gave me total Hannah Montana vibes. I truly thought this look was the start of the Miley Cyrus/ Hannah Montana comeback, but here we are a year later, and I'm still waiting. This look showed off many different patterns, which embodied the theme of the Met Gala perfectly.
Gigi Hadid
She looked like real-life Tinkerbell; I promise you! Gigi's 2018 look left everyone speechless with the gorgeous sparkles and detailing added to the dress. Everything from her hair down to the shoes looked effortless. The whole look gave off a glowing-fairy-goddess look... everything that we already think about Gigi.
Taylor Swift
What kind of Swiftie would I be if I didn't include Taylor on this list? Although it's not my favorite look of hers, Taylor's 2016 Met Gala wardrobe was everything. She wore a Louis Vuitton dress this year, to work as co-chair alongside Anna Wintour. This look was BOLD for our country-pop girl Taylor, which is why it's so important. It signaled the start of her new era, TS6 at the time, Reputation, which was, of course, her bold album that nobody saw coming. This was the PERFECT way to introduce the new era and make fans super excited, but also somewhat confused!
There you have it, my personal favorite Met Gala looks of all time. Don't get me wrong, this list was hard to narrow down, but the five I chose had to have been my favorite. As much as I wish I was sitting on my couch celebrating only the best Monday of the year, I have these past looks to survive off of in the meantime. And who knows, maybe one day I'll catch an invite to the Met Gala.
Want to see more HCFSU? Be sure to like us on Facebook and follow us on Instagram, Twitter and Pinterest!