Everything We Know About Taylor Swift's Upcoming Documentary
After years of being told to keep her opinions to herself, Taylor Swift knew she wanted to be on the right side of history and became the person and role model she wanted to be.
The trailer for her upcoming documentary, Miss Americana, is set to be released Jan. 31 and commanded the internet's attention all morning. Swift explains that those around her repeatedly told her that "a nice girl doesn't force their opinions on people." Through her Reputation days, we have learned Swift is not afraid to share the spotlight with her haters and this documentary affirms this by sharing audio clips of those in the media calling her annoying, and too skinny among other things. In the trailer, Swift says, "I had to deconstruct an entire belief system, toss it out and reject it." Through this documentary, expect to see Swift transform from the girl everyone wanted her to be to the girl that stands up for what she believes in.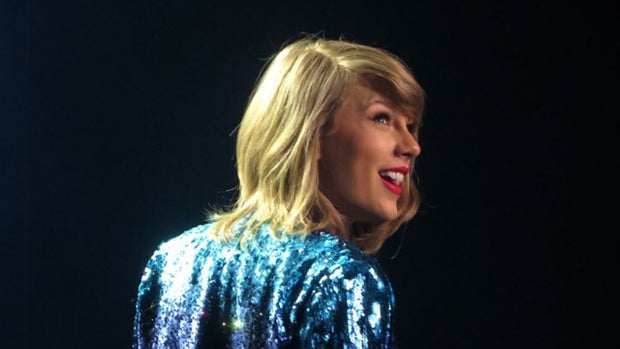 marcen27
While Swift knew what she was up against when breaking out her political voice, she may not have known the opposition to this decision on her side. According to an interview with Variety, there is a scene in Miss Americana where Swift argues with her father and other associates about speaking freely about her political beliefs. This was preceding her comments in 2018 where she stated she could not support Marsha Blackburn, a Republican candidate for Senate from Tennessee, marking her first political comment to the public. Rolling Stone recalls that Swift was essentially bashed for not endorsing a candidate in the 2016 presidential election while some question if she supported President Trump.
Swift's song "Miss Americana and the Heartbreak Prince" can be heard in the background of the trailer. The cult-favorite off of her album, Lover, illustrates a political battle and alludes to elections such as the 2016 presidential election with lines such as "we paint the town blue" with blue being the associated color for the Democratic Party. In addition to this political anthem, Swift is set to release a brand-new single with the documentary entitled, "Only the Young."
For those of you who want a closer look into Swift and Joe Alwyn's relationship, you may be in luck. In the trailer, Swift is seen wrapping her arms a man with blond hair. While we do not get to see this man's face, many, including Elle magazine, suspect this man is Alwyn. Swift and Alwyn have kept their relationship out of the limelight for several years due to past complications Swift has faced in regard to her dating life. However, the couple did have a rather public date several weeks ago at the Golden Globes. Though they did not walk the red carpet together, the cameras caught Swift and Alwyn spending the entire night next to one another.
Miss Americana will be available in select theaters as well as streaming on Netflix Jan. 31. Don't miss it!
Want to see more HCFSU? Be sure to like us on Facebook and follow us on Instagram, Twitter and Pinterest!